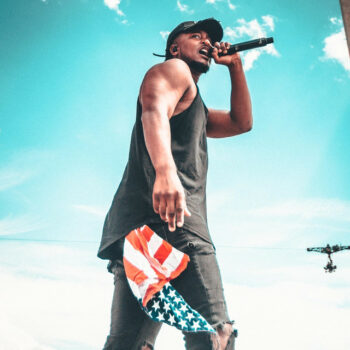 By Michael Ashcraft —
KB used to be a monster.
Kevin Elijah Burgess dallied with drugs, gangs, fighting, trouble-making and women — he calls himself a "monster" of sin — on St. Petersburg, Florida's infamous south side.
"It felt very unsafe regularly. Ambulances were as normal as the birds chirping. Living with gunshots," says Burgess, now 29, in a YouTube video. "Behind closed doors like many inner city kids, I was struggling. I was struggling with my identity as a man. I looked to dudes to affirm me that I shouldn't have been looking to in the first place. What it meant to be successful, what it meant to be strong were defined to me by people around me, by T.V., and it left me in a very desperate, dark place."
While inner city temptations beckoned him, Burgess was also academically adept. School was easy for him, and he was invited to participate in a pre-college program in high school. But the lack of a father undoubtedly contributed to conflicts in his soul, which led him to the verge of getting kicked out of the collegiate program.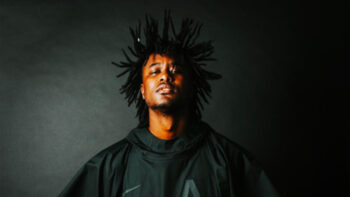 That's when he met a Christian who introduced him to Christian rap. At the time, KB didn't know much about Christianity, but he thought he knew that God was opposed to rap. The singer on the CD had dreadlocks like Burgess.
"I've walked with the Lord ever since I got that CD," Burgess says. He got his college degree, began rapping and caught the eye of the godfather of Christian hip hop, Lecrae, who quickly signed the talented artist for Reach Records in 2010.
Today, Burgess gets played on the secular stations and his videos are shown at the gym alongside the likes of Kendrick Lamar. He's part of the movement bringing "Christian rap" out of the corner and into the mainstream with hard-hitting lyrics expressing raw pain and original musical arrangements.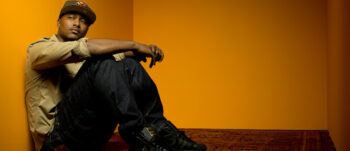 "People are going to say, 'These guys are killing it.'" he told Guideposts. "I'm not the Christian Kanye West. We're our own artists and when we come into the industry, we have to deal with (being dismissed as copies of secular rappers). We have something to say, we have a style of music that isn't just reproducing."
His third album, Today We Rebel, released in October 2017 hit #1 on Christian album sales. It followed Tomorrow We Live from 2015 which hit #18 in overall sales in America. His track "100" snagged the Dove Award for Rap/Hip-Hop Song of the Year in 2014 and was a major crossover success.
His latest album features the song "Monster" which doesn't mince words:
Boy, I used to be a monster
I was tweakin', had my mama goin' bonkers
Yeah, you probably wouldn't believe it
If it hadn't been for Jesus
I'd be still runnin' around like I'm a gangster
His parents divorced when he was eight and his mother took up living in St. Petersburg for the cheap rent. The dangerous neighborhood exposed Burgess to all kinds of fears and introduced him to many sins. He battled depression and sampled drugs to escape the harsh realities of his life.
Burgess played trumpet in the high school orchestra, so his musical exposure runs deep.
He practices boxing and draws on the brutality of the ring for his lyrics and his choreography.
"One of the profound effects that Christianity has had on me is it's made a fighter," Burgess said. "I see Jesus as a fighter. I pull a lot in life from the art and science of boxing. Boxing is the sport of the oppressed. It gives the chance for champions to be born out of the darkest scenarios. People travel from all over to see this fight because it speaks to humanity. Everybody knows what a fight is. If you're living, you're fighting."
Burgess followed his own advice of "Ima Just Do It" and got married to Michelle. The song urges Christian men to avoid fornication by getting married and not forestalling nuptials because of worries about money. Today, he has two kids. "Ima Just Do It," features the two-time Master's golf champion Bubba Watson.
Burgess has compassion for the people who suffer in the hood, but he pulls no punches for the hip hop artists who mint money bragging about trafficking.
"Rappers that talk about selling cocaine, they talk a lot about the heaven side of it," Burgess tells The Blaze. "Everyone wants to have nice cars, huge houses, move our families out the hood and be protected. But it's all contingent on a lie, that there's this free, fast life that you can live dangerous above the law, when really there's another side of it, that it's a very hard hell-like life to sort of live for the moment. These rappers [and] artists in general need to be honest about the full picture."
After all, Christ — not easy money — is the answer to life's problems.
"The rich and famous struggle with suicide more than folks living in the backwoods," he said. "The riches are a lot more dangerous than people can imagine. We're thirsty for something greater than we've been feeding ourselves for 50 to 60 years," he said. "I think that the light of the gospel is bursting forth as a legitimate alternative."
If you want to know more about a personal relationship with God, go here
Michael Ashcraft teaches journalism at the Lighthouse Christian Academy in Santa Monica.
Read about other Christian hip hop artists by clicking: 1K Phew –  Aaron Cole — Ada Betsabé – Andy Mineo – Benjamin Broadway — Bizzle – Canon – Cass – Datin – Flame – Gawvi – HeeSun Lee – Jackie Hill-Perry – Jarry Manna — JGivens – Joey Vantes — John Givez – KB – Lecrae – Lil T Tyler Brasel– MC Jin – NF – nobigdyl. – Propaganda – Ray Emmanuel – Ruslan – Sevin – S.O. —  Social Club Misfits – Steven Malcolm – Tedashii – Tobe Nwigwe – Trip Lee – Wande Isola – WhatUpRG — YB
And secular rappers who have come to Christ: Chance the Rapper — Kanye West – Kendrick Lamar – No Malice — Snoop Dogg
And an overview article about the state of affairs in CHH: Christian Hip Hop in Controversy.