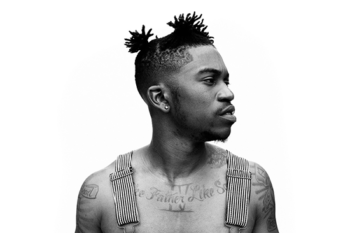 By Ryan Zepeda —
After singing for Christian Hip Hop for two years, talented musician John Givez stepped away from faith and returned to smoking pot, as seen in his music video "After Hours," filmed in 2017.
When the rhythms & blues artist from Oceanside joined with Christian rappers Ruslan and Beleaf, it was heralded as a huge catch for Christian music.
But his turning away brought the CHH world great sadness, with many praying for the return of a prodigal.
Growing up, Givez attended church five times a week. His dad was a preacher and his mom worked in the choir. But his church and home were in the rough east side of town, and he was constantly harassed about joining a gang — either Pozole or East Side Crip — inside school and even coming out of church.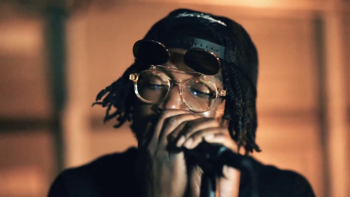 Add to that the fact that his dad suffered emotional issues of PTSD as a veteran and schizophrenia, and you have the perfect storm for a trouble-prone youth who had an uneasy relationship with his father.
"The devil really tried to have his way with my family," he remembers. "It took awhile for him to be diagnosed. That took a toll on me." He stopped attending church during his teen years.
"I started getting into trouble with the law," he says. "I caught a case for burglary, and I got caught with some oxycontin. The burglary was a misdemeanor, but (the drug) took my case to the next level."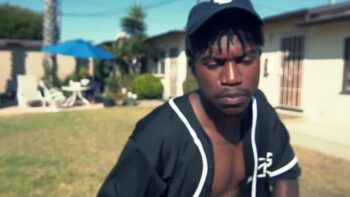 Givez faced a three-year prison term.
His dad bailed him out of county jail in 2014. The gesture of love and compassion from his father paved the way toward reconciliation.
"I remember sitting in the holding tank with these other fools, I remember God speaking to me. That was the first time I heard Him" in a long time, Gives said.
Look around you, God impressed on his heart.
"I look around, and all of us in there hated authority, and I didn't know why," he remembers. "That right there was a life-altering moment for me, in my own life, having to learn, just being hard headed, being smacked by the way things go."
When he was bailed out, his dad urged him to get a job to show the judge he was changing.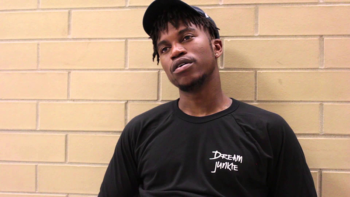 At that time, a Christian rapper named "Beleaf" started dating John's sister. He invited John, then 19, to church and offered him a job.
"That took me off the streets to where I didn't have so much idle time, you know, to be bored and get into something stupid," he says. "The Lord really started working on me. I was still smoking and drinking."
Givez started reading his Bible, which was hard because he didn't like to read. He wound up reading the Bible for eight hours.
"I gave my life to the Lord right there," he remembers. "This was real. I would start in Revelations. (I realized) I'm going to Hell, for sure. Then I learned that the fear of the Lord is the beginning of wisdom. From that moment I was like, 'I don't know how my homies are going to feel about this.'"
When he finally emerged from his room, his mom looked at him quizzically and remarked: "It looks like a weight has been lifted off of your shoulders."
The peace of the Lord that surpasses all understanding had calmed his soul.
From there, Givez started rapping with Beleaf and his label mate Ruslan. He altered his real name John Givens. He is the cousin to fallen CHH star Jeremiah Givens.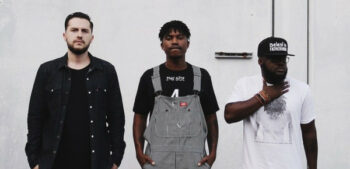 In 2014, they became a trio called the Dream Junkies, which became a cult sensation. Their joint album Good Religion broke into the Top 20 on iTunes for Hip Hop. The group opened up for Snoop Dog, Yelawolf, Wu-Tang Clan and Lecrae.
Givez began to do features for Christian Hip Hop artists across the spectrum. He was praised for his creativity and his wisdom to never upstage other artists.
He released solo albums, Four Seasons in 2013 and the acclaimed Soul Rebel in 2015. Soul Rebel hit #7 on Billboard's Christian albums. People were talking about the golden child.
But just as people talked of Givez dramatic upsurge, he began to have misgivings about his own direction. He was a young Christian and hadn't stopped all the bad habits of his past. He kept getting confronted by mothers and fans for smoking, he says. He began to feel rejected by the church and he became discouraged.
In 2016, he left his label Kings Dream Entertainment and the Dream Junkies.
The next year, he filmed "After Hours" in which he appears to be smoking marijuana and drinking alcohol.
Comments under the video on YouTube express the dismay of many Christians, along with hopeful support in prayer.
"I'm so happy with this song. Why? Man, because he lost his way and he's truthful about where he's at," wrote Tache Sanford. "That's the problem with us Christians. We fall off and try to hide it and try to 'fake it till we make it.' I love people who are real about where they are at, and if you listen to the song, he's asking for help. He's asking to be fixed with also being real about where he is at in his life. Yessss. I pray he gets back to where he was or to a new place in God. And I hope he learns from his struggle."
Givez released an R&B album in 2018, To Jalisa, an "effective transition" out of Christian Hip Hop according to Hot New Hip Hop.
"Dream Junkie is tatted on my skin," Givez tweeted in January of 2017. "I'm forever one. But it's time to do my own thing."
To know more about a personal relationship with God, click here.
Read about other Christian hip hop artists by clicking: 1K Phew –  Aaron Cole — Ada Betsabé – Andy Mineo – Benjamin Broadway — Bizzle – Canon – Cass – Datin – Flame – Gawvi – HeeSun Lee – Jackie Hill-Perry – Jarry Manna — JGivens – Joey Vantes — John Givez – KB – Lecrae – Lil T Tyler Brasel– MC Jin – NF – nobigdyl. – Propaganda – Ray Emmanuel – Ruslan – Sevin – S.O. — Social Club Misfits – Steven Malcolm – Tedashii – Tobe Nwigwe – Trip Lee – Wande Isola – WhatUpRG — YB
And secular rappers who have come to Christ (at least to some degree): Chance the Rapper — Kanye West – Kendrick Lamar – No Malice — Snoop Dogg
And an overview article about the state of affairs in CHH: Christian Hip Hop in Controversy.
Ryan Zepeda studies at the Lighthouse Christian Academy in Los Angeles.