By Bryan Gutierrez —
On a pitch-black night, Canon couldn't see he was on a bridge when he stopped to help a driver involved in a crash. As gasoline poured out from the vehicle, the driver turned his ignition without thinking. Panicking that the action might trigger an explosion, Canon leaped over what he thought was just a median divider.
The Lecrae protégé plunged 30 feet to the ground and nearly killed himself. Canon, whose real name is Aaron McCain, shattered his ankle, broke his jaw and suffered a concussion following a Dec. 20, 2014 concert.
His recovery took two years.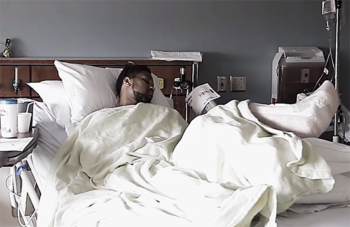 Canon, famous for his speed rap, returned from his death-defying fall with the third and final installation of his popular mixtap series Loose Canon (a pun). He's followed that up with the album Home in December. The brush with death brought a new dimension to his ministry: it's less about hip hop and fame and more about Jesus.
Canon has come a long way since he was a rebellious church teen.
Growing up in Chicago, little Aaron began to see that churchgoers were often hypocrites. His mom worked at the Moody Bible Institute, and his parents forced him to go to an "old school" black Baptist church. Except for the pretty girls that attracted him at church, he didn't like it.
"I hated church, that's the truth, that's the reality of it," he declared in a 2103 YouTube video filmed at a small concert. "Church was all fake to me. Christians was (sic) all fake to me. Christians made me feel awkward.
"Every time I walked up to someone, I felt like I had to be perfect. Every time I went to church, they made me take my do rag off. They were like: 'You look like a thug,' And I was like, 'Well you look like a pimp.' I never liked the church culture. They made me feel weird."
Momma forced him to participate in ministry. He didn't want to be an usher because they had to wear fancy white gloves. Being a deacon had no appeal to him because he didn't know what the Greek-derived word meant, so he opted for the less painful ministry: being in the choir.
He went to all the youth camps and activities, but he never contended for a miracle or a real encounter with God in his life. His life remained unchanged.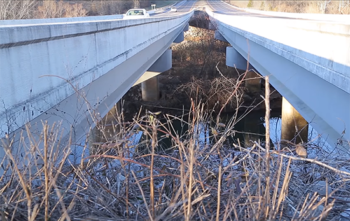 "I knew how people acted in church and how people acted out of church,' he says. "When I was around Christian people, I knew what face to put on, I knew what words to say. But when I was around 'my boys,' I knew how to put on that face. I knew how to play the game but after a while I got tired of playing the game.
"It got old after a while," he recounted. "I got tired of wearing that mask."
He explored the party scene and sought only fun for a time.
Then he met some authentic Christians.
"I met some real believers who actually live out the faith," he recalled. "They did a lot more than my old group of Christians did. They actually prayed. They weren't fake. I was able to look at their lifestyle and say, 'If your lifestyle looks like that and you're a believer, then I may not be a believer.'"
He was unnerved because their testimonies upended his understanding of Christianity. Ultimately, he decided he'd better get right with God, and he made the decision of his own accord to accept Jesus into his heart and was born again.
Because of his penchant for hip hop, he began attending The House, a rap-culture church in Lawndale, a suburb of Chicago.
"I felt like I'd found something I'd been looking for my whole life—a hip hop church with kids around my age, doing things I wanted to do," he told Christianity Today. At the time, he called himself MC Spook " because I want my lyrics to be deep enough to spook people into really thinking about faith and everyday life."
Eventually, he met Lecrae, who made him his hype man and took him on tour. His relationship with the Christian hip hop legend grew, as did a friendship with Derek Minor, another big name in CHH. Ultimately, Canon would sign for Minor's Reflection Music Group.
"Canon is like a mad scientist," Minor says on an RMG video about Canon's accident. "He's like, (changing to Dr. Jekyll voice) 'Let me go to the studio, and I'll bring you back a hit.' You don't hear from him for three months, and then he comes back with a Dr. Frankenstein monster of an album."
Lecrae featured Canon on his album Rehab. Applying lessons learned through the mentoring Canon released "The Great Investment" in 2009 to widespread positive reception.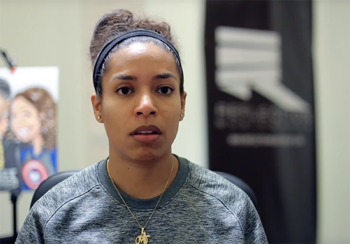 He was climbing the hierarchy.
Then he plummeted — literally, not figuratively.
His death-defying dive resulted from him trying to help a truck driver.
He had only gotten married three weeks earlier.
The December concert was unusual because Canon was somber. He cut off the music, asked the fans to sit down and talked to them about being serious for Christ. "At any point, you could be gone," he told the crowd, according to his road manager Brandon Mason.
Afterwards, he delayed hobnobbing with fans at the merchandise table, so Derek Minor got impatient and went ahead to the agreed-upon restaurant.
When Canon, his road manager and the deejay left in three separate cars at 10:30 p.m., they saw the flipped truck on a stretch of road with no lighting.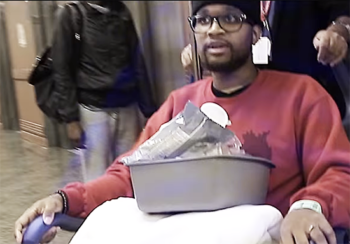 "I didn't realize I was standing on a bridge," Mason says. "That's how dark it was."
Both Canon and Mason parked and jumped out to aid the fateful truck driver. Canon kicked out the window and offered to help the driver get out. Canon warned about the fuel pouring over the pavement, but the driver was in some kind of shock and instead started the ignition, Mason says.
Canon jumped the median. He fell to the bottom of the ravine. Mason ran down to him.
"Man, I'm scared," Canon told him.
He was helicoptered to a trauma hospital in Nashville. Minor and Canon's wife drove separately to the hospital where the surgeon told them Canon was lucky he fell onto the dry bank of the ravine and not into the water, where he probably would have drowned.
"He's very blessed to be alive," the doctor said.
His jaw was wired shut. His face was swollen and unrecognizable. Tubes were everywhere coming out of him in the hospital bed.
"I didn't want to believe how traumatic it was because of my own personal fear. It was heart-breaking for my whole family," Minor says. "Our bond was strong. He was like my little brother. He literally lived in my basement."
After two long years of painstaking rehab and doctor's visits to check his brain, eyes and body functions, Canon returned to his ministry.
In his comeback song "Grateful," Canon recounts the excruciating pain. The video was filmed in a graveyard because he very easily could've wound up there. In it, he raps:
I woke up on my death bed
I'm stretched wide on that stretcher…
From way up like Tetris
Broke down to pieces…
Whatchu know about your life passin' by?
Right before your eyes, right before your eyes
See I gotta be grateful
To know more about a personal relationship with God, click here.
Byron Gutierrez studies at the Lighthouse Christian Academy in Los Angeles.
Read about other Christian hip hop artists by clicking: 1K Phew –  Aaron Cole — Ada Betsabé – Andy Mineo – Benjamin Broadway — Bizzle – Canon – Cass – Datin – Flame – Gawvi – HeeSun Lee – Jackie Hill-Perry – Jarry Manna — JGivens – Joey Vantes — John Givez – KB – Lecrae – Lil T Tyler Brasel– MC Jin – NF – nobigdyl. – Propaganda – Ray Emmanuel – Ruslan – Sevin – S.O. — Social Club Misfits – Steven Malcolm – Tedashii – Tobe Nwigwe – Trip Lee – Wande Isola – WhatUpRG — YB
And secular rappers who have come to Christ (at least to some degree): Chance the Rapper — Kanye West – Kendrick Lamar – No Malice — Snoop Dogg
And an overview article about the state of affairs in CHH: Christian Hip Hop in Controversy.