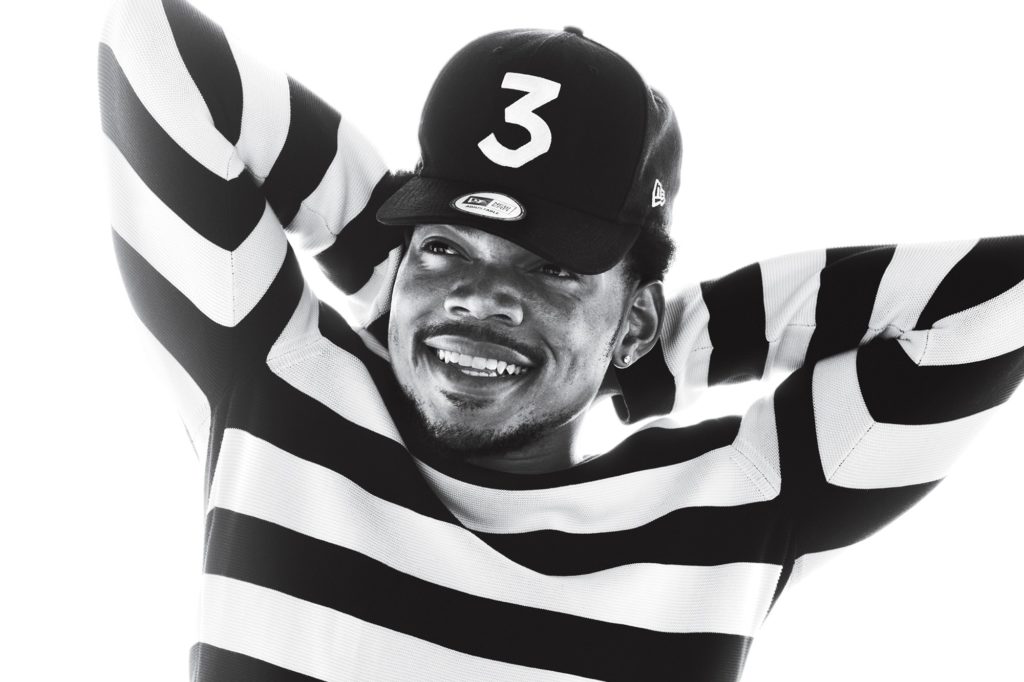 By Trina Gratton —
By his own account, Chance the Rapper had turned into a Xan-zombie when his grandmother marched him in and prayed a prayer that left him wondering if it was a blessing or a curse.
Chance's popularity was spiking as a young hip hop artist, but grandma was not impressed.
She looked at him intently and said, "I don't like what's going on. I can see it in your eyes. I don't like this. We're gonna pray," she declared.
"And she prayed for me all the time," he told GQ magazine. "Like, very positive things. But this time, she said, 'Lord, I pray that all things that are not like You, You take away from Chance. Make sure that he fails at everything that is not like You. Take it away. Turn it into dust.'"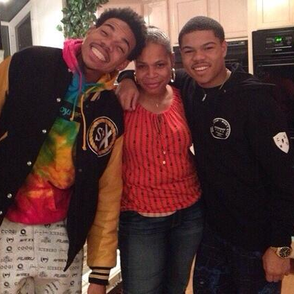 The prodigal son was thunderstruck. "I'm thinking, like, damn, I don't even know if God likes rap! You know what I'm saying? Is she praying that I fail at everything I'm trying to do?"
But as he mulled over the prayer, and after he learned his in-utero daughter was diagnosed with atrial flutters, Chance decided to accept the prayer as a blessing and start to make his way back to God.
The baby's health concerns caused him to "pray a whole lot, you know, and need a lot of angels and just see s— in a very, like, direct way. And…you know, God bless everything, it worked out well."
God answered his prayers and daughter Kinsley Bennett was born without health complications in 2015.
The following May, Chance the Rapper dropped his third mixtape, Coloring Book, which streamed 57.3 million times in its first week exclusively over Apple Music. Featuring Kanye West and an array of non-Christian rappers, the album also includes some overtly Christian musings along with candid acknowledgement of sins like lust, addiction and pride.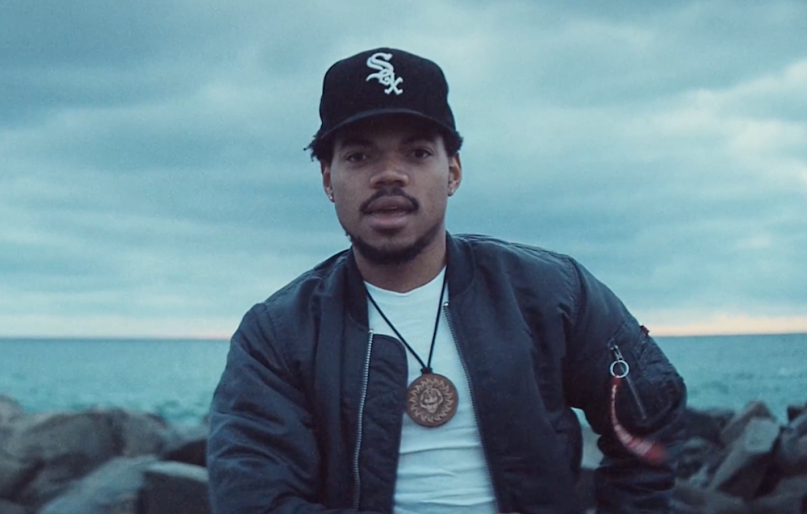 In "Blessings," he unashamedly sings, "I'm going to praise Him, praise Him 'til I'm gone, good God!" and "When the praises go up, the blessings come down."
Chancelor Johnathan Bennet was born and bred on Chicago's rough streets. His father, Ken Williams-Bennet, is currently the deputy chief of staff to Mayor Rahm Emanuel and once worked for then-Senator Barack Obama.
When Chance got suspended for 10 days in 2011 for possessing marijuana in high school, he recorded his first full-length project, a mixtape titled 10 Days. After its broader public release, he won critical acclaim and made connections with artists and producers.
In 2013, his album Acid Rap was listed on many 50 best albums of 2013 lists, including 26th for Rolling Stone, 12th on Pitchfork's list, and ranked 4th by Complex. It was also listed as one of NPR Music's 50 Favorite Albums Of 2013, according to Wikipedia.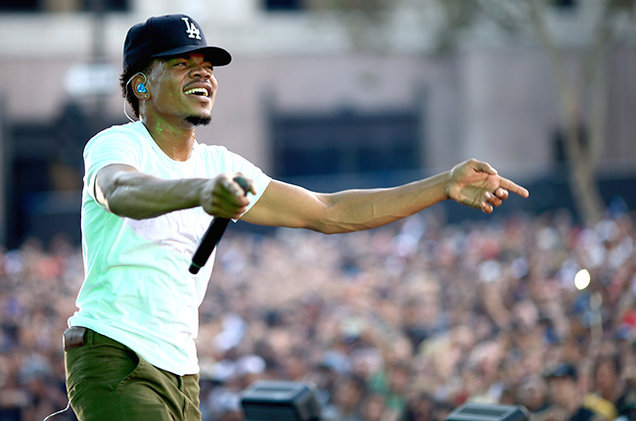 Then he moved to Los Angeles and began to spiral out of control. "I was just f—ing tweaking. I was a Xan-zombie, f—ing not doing anything productive and just going through relationship after relationship after relationship."
He went back to stay with his grandmother in Chicago and get right with the Lord. In February 2016, he tweeted, "Today's the last day of my old life, last day smoking cigs. Headed to church for help. All things are possible thru Christ who strengthens me."
With its jazzy brass influences, men's choir and Kirk Franklin-gospel overtones, his third mixtape, Coloring Book, sounds as vibrant and joyful as its lyrics. It's a secular recording from a Christian man who's unafraid to be sincere about his struggles, reflecting his growth as an artist and a follower of Jesus Christ.
"I never really set out to make anything that could pretend to be new gospel or pretend to be the gospel," Chance said. "It's just music from me as a Christian man because I think before I was making music as a Christian child. And in both cases I have imperfections, but there was a declaration that can be made through going all the [stuff] I've been through the last few years.
"I still think that God means everything to everyone whether they understand it or not — or can really see it for themselves or they find God," he added. "I know for a fact we're not pushed or promoted to speak about God with fervor. I don't think there's anything that really allows us to do it as so. But I think the new generation and the forward is all about freedom and all about the ability to do what we want. We're not free unless we can talk about God."
Coloring Book won Chance BET Hip Hop Award for Best Mixtape, BET Hip Hop Award for Best New Hip Hop Artist and Soul Train Music Award for Best New Artist. Despite the burgeoning notoriety, Chance refuses to sign for a label, preferring to drop his music for free. "I make my money off of touring and merchandise," he said. "And I'm lucky I have really loyal fans that understand how it works and support. I don't see myself ever being in a position where I need to sign to a label."
If you want to know more about a personal relationship with God, go here
Trina Gratton is a student at Lighthouse Christian Academy in Santa Monica, California.
Read about other Christian hip hop artists by clicking: 1K Phew – Aaron Cole – Ada Betsabé – Andy Mineo – Benjamin Broadway — Bizzle – Canon – Cass – Datin – Flame – Gawvi – HeeSun Lee – Jackie Hill-Perry – Jarry Manna — JGivens – Joey Vantes — John Givez – KB – Lecrae – Lil T Tyler Brasel– MC Jin – NF – nobigdyl. – Propaganda – Ray Emmanuel – Ruslan – Sevin – S.O. — Social Club Misfits – Steven Malcolm – Tedashii – Tobe Nwigwe – Trip Lee – Wande Isola – WhatUpRG — YB
And secular rappers who have come to Christ (at least to some degree): Chance the Rapper – Kanye West — Kendrick Lamar – No Malice — Snoop Dogg
And an overview article about the state of affairs in CHH: Christian Hip Hop in Controversy.
Save
Save