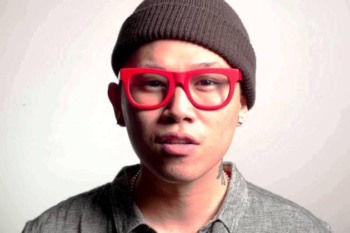 By Michael Ashcraft —
After his ballyhooed album bombed, MC Jin — the first Asian American solo rapper to sign for a major label — dropped out of the public eye.
He learned about the resurrection, found God, and later resurrected his career.
Jin Au-Yeung was raised by immigrant parents from Hong Kong. They ran an unsuccessful string of Chinese restaurants in Miami. When he was teenager, Jin answered the phone in the restaurant while Mom and Pop were wrapping wontons.
His parents instilled in him success through hard work and college, but Jin dreamed of doing rap. After their last restaurant closed, they moved to New York where Jin began engaging in rap battles and hawking mixtapes on the streets.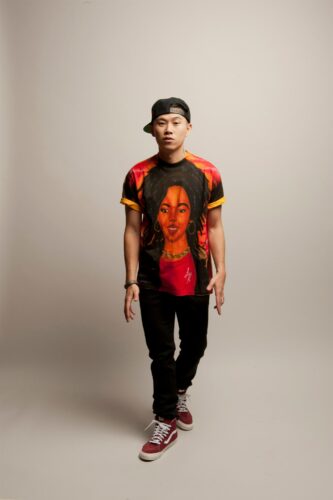 Jin was particularly good at freestyle face-offs, which require more quick wit than a smooth-talking attorney because you have to insult your opponent cleverly, in rhyme, with rhythm, instantly. He was so adept at rap battles that he got spotted by an agent and soon landed a spot on BET's Freestyle Friday, where he won seven successive battles and entered their Hall of Fame.
His meteoric rise in rap led to signing with the eminent Ruff Ryders hip-hop label when he was only 19. He was heralded as the next best thing, evidence of America's diversity and the diversification of hip-hop.
Despite recording with Kanye West and others, his first album, The Rest is History, fell flat.
Jin left Ruff Ryders and was reduced to selling indie music over MySpace through PayPal.
"As quick as I went up is as quick as I went down," Jin surmised on the Christian Post.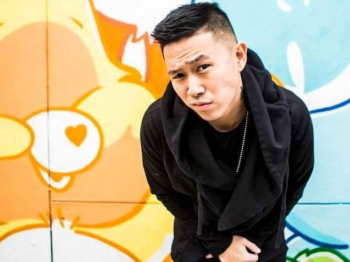 After floundering for two years, Jin was given a second shot at fame and success in his parents' native land. Universal Music Hong Kong, seeing a surge of popularity for hip-hop on the island nation, offered Jin a contract with proper promotion.
Jin didn't have anything else going on, so accepting was a "no brainer."
Originally he thought he would be in Hong Kong for four months, but those four months turned into four years. He recorded ABC (American Born Chinese) in 2007 and 回香靖 (Homecoming) in 2011 rapping in Cantonese. He landed roles on TV, movies and commercials. He became a sensation.
"I was the Justin Bieber of Hong Kong," he later reported.
While he finally found worldly success, he also found spiritual success. In 2008, he rekindled his relationship with Jesus (he first accepted Jesus with his Aunt Kathy as an 8 year old). He joined The Vine Church, a bilingual congregation.
"Toward the end of 2010, I really started to see something really amazing happening. I think it was just a matter of me responding to certain things that God was just doing in my life," Jin says. "More than ever, I started to see what gratitude means, what grace is, the love of God. One word I love using in describing all of this is how patient the Lord has been with me.
"I started really devoting a lot of my time, energy, heart, focus and everything into wanting to please God, wanting to serve God, wanting to grow in God, wanting to learn about God, be it through studying the Word, fellowshipping, developing a healthy church life, which prior to Hong Kong was pretty nonexistent."
In addition to finding God's love, he found Carol's love and was married in 2011.
When their baby Chance was born, the couple decided to move to New York to raise him in America. Jin was at the peak of his popularity in Hong Kong. His return to the USA was the Return of the Dragon.
He recorded an EP Hypocrite in 2013 and followed it up immediately the next year with the studio-produced album XIV:LIX, which in Roman numerals is 14:59 — a reference to Andy Warhol's supposed 15 minutes of fame that everyone supposedly gets in life, it's grim humor reflecting the loss of relevance.
"Maybe things not panning out how I wanted it to saved my life," Jin told NBC News. "You've heard of those stories where the person makes tons and tons of money and their career is completely out of this galaxy, only to implode and you're often wondering, 'How could that happen?
"I was in the rubble at one point. I'm out of it now."
In "Hallelujah," he recounts:
Just when I thought it was comin' to an end
My career was comin' to a end my journey was comin' to a end God, you picked me up and
You lifted me up and showed me that what I thought was the end was really just the beginnin'
So all I ask Lord is that
From here on out
That You be the center
"Heaven's Ceiling" combines a beautiful melody of bells with a heart-rending rap about how to have faith when premature death comes unfairly. It's a far cry from the foul-mouthed fare typical for hip-hop.
Failure helped Jin succeed because gone are all the curse words, the womanizing and the typical hip hop lifestyle. He's now a church and family man.
"I was sucked up by this beast that is the music industry and that is the world," he says to Hip Hop DX. "If I would have continued in the direction I was going, it was only a matter of time where it really could have caught up with me."
If you want to know more about a personal relationship with God, go here
Michael Ashcraft pastors the Lighthouse Church of Van Nuys.
Read about other Christian hip hop artists by clicking: 1K Phew –  Aaron Cole — Ada Betsabé – Andy Mineo – Benjamin Broadway — Bizzle – Canon – Cass – Datin – Flame – Gawvi – HeeSun Lee – Jackie Hill-Perry – Jarry Manna — JGivens – Joey Vantes — John Givez – KB – Lecrae – Lil T Tyler Brasel– MC Jin – NF – nobigdyl. – Propaganda – Ray Emmanuel – Ruslan – Sevin – S.O. — Social Club Misfits – Steven Malcolm – Tedashii – Tobe Nwigwe – Trip Lee – Wande Isola – WhatUpRG — YB
And secular rappers who have come to Christ (at least to some degree): Chance the Rapper — Kanye West – Kendrick Lamar – No Malice — Snoop Dogg
And an overview article about the state of affairs in CHH: Christian Hip Hop in Controversy.