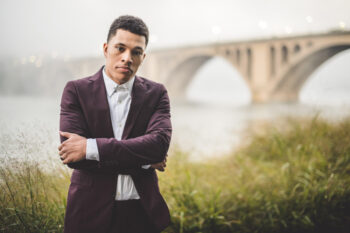 By Jordan Sheppard —
In the middle of his sophomore year at college, Trip Lee got hit by overwhelming exhaustion that caused him to sleep 18 hours a day. He started failing his entire academic course load.
After seeing many doctors they discovered he was suffering from chronic fatigue syndrome, a mysterious debilitating disorder that afflicts a million Americans. Ultimately, he dropped out of college.
In spite of the ups and downs of his condition, Trip Lee has managed to grind out six rap albums, pastor a church in Atlanta, write a book, tour and still have time for his wife and two kids.
The fatigue "is the hardest part of every area of my life," he told Parle magazine. "It's the hardest part of my marriage, it's the hardest part about my music, hardest part about pastoring, everything."
Born William Lee Barefield III, Trip grew up in a well-to-do family in a part of Dallas where everybody said they were Christian. He asked Jesus into his heart as a tyke but didn't understand it until at 14, under the preaching of his youth pastor, he comprehended the concepts of sin, judgment and atonement.
He confirmed his earlier decision to be a Christian and began to voraciously read the Bible to understand how it would apply to his life.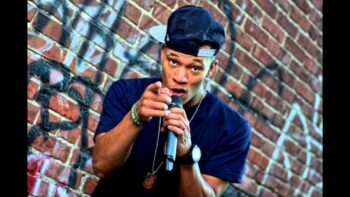 He had a knack for whipping out rhymes and gradually felt he should dedicate his hiphop talent in service of the Lord. In 2004, when he was in high school, he met Lecrae at a concert, and the godfather of Christian rap took him under his wings and mentored him.
Trip signed with Reach Records and released his debut album, "If They Only Knew," a few days after his high school graduation in 2006. He became a founding member of the 116 clique, a Texas group of rappers who took their name from Romans 1:16 in which Paul boasts he's not ashamed of the gospel. "Unashamed" became a song name and a motif through their music.
He enrolled in Philadelphia Biblical University, now Cairn University, where he enjoyed studying. "I'm a little nerdy," he said.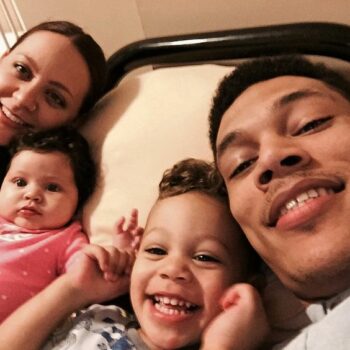 That's when the chronic fatigue struck for the first time in his life. Sometimes his body would shut down and he was forced to lie prostrate in bed for long periods of time. His health challenges severely impacted his Biblical studies major.
Still today, he wants to be more active, but his body rebels.
"At times, it's been a disaster," he told the Washington Times. "My body's wrecked. My family's strained. Church life is strained. People don't see me for weeks when my body crashes."
There have been times when he's gathered his favorite talent to help him in the creation of a new album — and he has to put them all on hold. When he's sleeping 16 hours some days, how does he get anything done?
"He was a trooper," Gawvi said in Rapzilla. "He really worked so hard where, there were moments when everyone in the studio would tell him, 'Trip, you need to go take a nap. You need to go rest your body.' … I haven't seen a man work so hard on an album."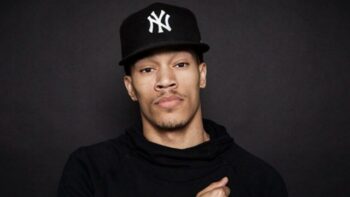 While he didn't pick up a degree in college, he did pick up a wife. Jessica took some of the same classes and walked in the same circles. They saw each other at church. He admired her passion for Jesus. He was passionate too — so much so that she was a bit taken aback by his commitment to purity and the steps he took to guard his heart. The couple married in 2009. They now have a daughter, Selah, and a son, Q.
Trip's songs regularly rank in the top Billboard 200. He was nominated for two Dove Awards and won the Stellar Award for Best Hip Hop Album in 2011, according to Wikipedia. His penultimate album Rise chugged through iTunes sales at 3rd.
Christian rap slaps you across the face with a startling candor. Rappers hit head-on the issues facing their communities; they confront sin without apology. And Trip is no exception.
His song "All My Love" confronts Christian men who struggle with online pornography.
"I'm going to get some emails … saying, 'Hey this may have been a little too real for my teenager,'" he told OnFaith. "But these are issues that, especially when you begin to talk about porn, plague us as a culture. It is very rare for me to meet a young man, Christian or not, who hasn't at some point or is presently looking at porn regularly."
He doesn't court controversy, but he doesn't shy away from it either. At a BET Music Matters in New York, he rapped about Jesus right after another performer gloated about strip clubs.
"I love doing stuff like BET Music Matters because it's an opportunity for people who normally wouldn't be exposed to it," he said. "I love that, because one, their brain explodes for a second. Because they think Christians could not possibly be good rappers. They're assuming that I'm about to come up there in choir robes and my rap name is going to be Kanye Blessed and it's going to be something real corny."
After the 2014 Grammy Awards, he blasted Beyoncé for her provocative attire and sexual movements.
"Do you think the attention you draw to your own beauty and sexuality (which often distracts from your art) contradicts the message in songs like, 'Pretty Hurts?'" he wrote in a blog post. "In that song, you seem to be encouraging young women not to kill themselves seeking perfection, and to focus on their souls rather than their smiles."
In addition to his music career, Trip pastors a church. When he lived in Washington D.C., he was assistant pastor at Capitol Hill Baptist Church. In fact, he calls himself "95% preacher, 5% everything else."
In 2014, he joined a church-plant venture in Atlanta's unsavory West End, where poverty and crime flourish. Facing fear, he didn't flinch to pastor at the Blueprint Church.
"The way that I choose where I'm going to live and what I'm going to do with my life is not based on what'll make me most comfortable," Trip said. "It's based on how I can best use my life. As I think about the places that need truth preached, some of those are the most broken places where nobody else wants to go. If nobody else is going to go, then I'm going to go. It's not only people in the suburbs and nice, cushy neighborhoods that need to hear the truth."
Family remains a top priority. "This career path of being an artist, it's set up to absolutely ruin you if you do everything that it asks you to do," said Ben Washer, Reach records CEO. "There's a reason most people don't have thriving families that are at the top of the entertainment industry. You got to say no to a lot of opportunities in order to protect what's most important. Trip's been real courageous and stuck to his guns in that."
If you want to know more about a personal relationship with God, go here.
Jordan Sheppard studies at the Lighthouse Christian Academy on West Side Los Angeles.
Read about other Christian hip hop artists by clicking: 1K Phew – Aaron Cole – Ada Betsabé – Andy Mineo – Benjamin Broadway — Bizzle – Canon – Cass – Datin – Flame – Gawvi – HeeSun Lee – Jackie Hill-Perry – Jarry Manna — JGivens – Joey Vantes — John Givez – KB – Lecrae – Lil T Tyler Brasel– MC Jin – NF – nobigdyl. – Propaganda – Ray Emmanuel – Ruslan – Sevin –  S.O. — Social Club Misfits – Steven Malcolm – Tedashii – Tobe Nwigwe – Trip Lee – Wande Isola – WhatUpRG — YB
And secular rappers who have come to Christ (at least to some degree): Chance the Rapper – Kanye West – Kendrick Lamar – No Malice — Snoop Dogg
And an overview article about the state of affairs in CHH: Christian Hip Hop in Controversy.