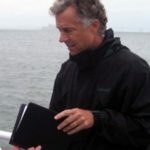 Hello, and welcome to God Reports! In the psalms, David writes:
"Proclaim among the nations what He has done."
On the God Reports website, we exalt His name throughout the world. In 2020, there were more than two million views of our stories from over 200 countries.
God Reports supports and encourages Christian missions by sharing stories and testimonies from the mission field — in written and video form, along with stories of general interest and concern to our audience.
We love stories that describe the powerful ways God is at work throughout the world, in many ways a continuation of the book of Acts!
Board of Directors
Mark Ellis
President
Christian Writers & Artists Ministries
dba God Reports
Mark Ellis worked in the commercial real estate industry for 18 years before he answered a call into full-time Christian ministry.  For 9 years, he served as Asst. Pastor at Church by the Sea of Laguna Beach.  He began writing about the church around the world in 1999, and his stories have appeared on ASSIST News, the Christian Post, Breaking Christian News, and World Magazine, among other Christian media. After a mission trip to the southern Philippines in 2004, God gave him the vision for the God Reports website, which launched in 2009. He serves on the board of Morning Star News and the Birtcher Family Foundation. He is also the senior editor for ASSIST News.
Mike Constantz
P.E.A.C.E. Initiatives Team
Saddleback Church
Mike served as Pastor of Missions at Saddleback Church from 2003 until 2007.  Prior to his involvement at Saddleback, Mike served as a medical missionary in the Philippines and as the Sri Lanka Country Director for Campus Crusade for Christ. From 1987-2003 Mike served internationally with Campus Crusade as the Global Community Director with work in 187 countries.  He also served as Short-term Missions Director for the Jesus Film Project.
John Dunckel
Global Grace Fellowship
John spent most of his career in the business world; his last position was at Boeing.  In 2002, he and his family felt God's call to serve in Egypt.  They lived in Cairo for four years, ministering with an indigenous  Christian mobilization organization.  John believes their four-year sojourn in Egypt accomplished many objectives and prepared him for his position at Global Grace Fellowship, located in Pasadena.  John serves on Global Grace's Board of Trustees and he is also a CPA (inactive).
Sally Strand Ellis
Master Pastelist
Sally has been exhibiting professionally as an artist for 27 years.  She is the recipient of numerous top awards and honors, including the Pastel Society of America (PSA) Master Pastelist distinction. She was inducted into the PSA's Hall of Fame in 2007, their highest commendation.  Her solo exhibitions in galleries and museums include a one-person retrospective at the Bakersfield Museum of Art in California.
Widely published in books and magazines internationally, her work is also represented in many corporate and private collections.  Sally studied at the American Academy of Art in Chicago and at the Art Students League in New York.  She teaches workshops and masters classes around the country.
Through a discipleship relationship and friendship with Anne Ortlund, Sally continues her example by mentoring and discipling other women in the faith.
Lisa Hartman
Lisa is frequently sought out as a speaker for women's retreats, events and forums.  Her winsome personality and vibrant faith draw the hearts of women of all ages.  Her ministry passion is focused on helping younger women overcome difficult backgrounds through faith in Christ.