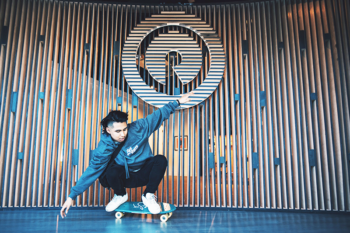 By Michael Ashcraft —
When he was only 7 and already showed signs of liking hip hop, a woman at church talked to Raúl García's mother to warn her that rap was of the devil.
It's a good thing Mom and Son ignored her. Today Raúl — known now as WHATUPRG — has literally exploded on the Christian Hip Hop scene, signing with Reach Records at age 21 without ever having made an album previously. RG (his stage name reads "What up, RG?") is the face of the next generation of Christian rappers who are ministering to a new generation of fans.
"My parents have always supported me in my music," RG says to NewH2O. "I know in my heart where I'm heading and where I've positioned myself allows me to speak to people and let them know it's not about a bunch of rules but about His grace and His mercy and His love. So when I rap I want people to know that they're not alone and there is grace for them too."
RG is born of Mexican parents who immigrated (illegally) to the United States. He grew up in Gwinnett County, Georgia, where he went to church, listened to Christian Spanish rap and loved to perform at church functions.
Despite doubters in the same congregation, RG's parents supported his musical inclinations and even paid for his first album to be produced when he was 14, a recording he now calls "trash."
When he was 16, his dad was nabbed by immigration officers and deported to Mexico. This tore RG and led him to be outspoken on the divisive issue. "I'm still dealing with the emotional trauma to this day," he tweeted.
It appears his dad is back home in Georgia, since RG tweeted about going vegetarian in 2017, only to be contradicted by his dad, who said they were eating carne asada. "I can't be Mexican and healthy," he quipped.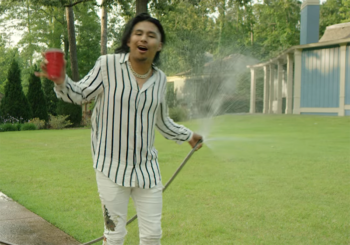 RG got noticed by CHH heavies when he filmed a video of himself and his friends at Walmart in 2017 with his song "Don't Forget to Live." The filmography was amateurish, but pros were impressed by the vocals and music. He started getting calls.
Soon he was nobigdyl's Indie Tribe and was featured on Mogli the Iceberg's song "Ride My Own" and others. Just months later, Lecrae signed him. He was making waves but was still an unproven quantity since he hadn't dropped a professional album.
"On my 18th birthday, I was getting a 116 tattoo on my knee," RG tells Trackstarz. "When I was turning 21, I was talking to my lawyer about the contract."
RG's blitz to fame has surprised even him, and he says he's focusing on staying rooted in God. "God honors humility," he says.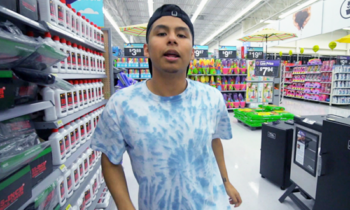 The fact he wants to stay low is refreshing to hear, especially when one contrasts that attitude with the braggadocio rife in secular rap, with artists boasting about their knife wounds and talk in hyperbolic terms about being "gods."
In May 2018, RG dropped his debut album Pleasant Hill, which created a sensation. He hit #7 on iTunes hip hop sales.  A Trackstarz interviewer said there's not a song he doesn't like on it. David Livick lists him among the Top 10 artists of 2018.
There are detractors, many of the historic fans of the 116 clique who don't like the new direction of the label and want the Old School material. RG's not Christian enough, some say. "STOP Imitating and Start innovating… what's the point of copying the World, sounding, Looking and acting like them?" comments Leveled Head on the "Wesside" video.
But as Jay from The Crew says, CHH for too long has been stuck only on saving the lost. Christian rappers need to sing about the struggles of everyday Christians in order to bring encouragement and edification to the flock.
This is RG's mission. He's focusing on sin, he says, not because he's a wavering Christian himself but to entice sinners and uncommitted Christians to a fuller relationship with God.
"We all want to influence culture," he says. "I think there can be a gap a lot of times where we're so separate from culture that we don't engage. We just want to be what God has called us to be."
To be sure, some of his lyrics and videos can be confusing. He sings a lot about relationships and sex and booze.
But he explains the ploy to Trackstarz: "It's not really a love album. It's a story about sin and that the wages of sin is death and the gift of Christ is eternal life. I personify sin and make it seem… you know, yeah, yeah, yeah."
RG is not the first to employ Spanglish in his rap. Andy Mineo, GAWVI and Social Club Misfits were early adopters to cater to the growing Latino audience. But RG takes the mixing in of Spanish to a new level. Yeah, you really miss out on some of his most Christian lyrics if you're not fluent.
With so many props, streams and sales at such a young age, RG's headed for some heady days. But he says he's trying to stay low-key. He's working hard in the background, putting in his proverbial 10,000 hours that Malcolm Gladwell said anyone needed to become an expert in any given field. And he's prioritizing Jesus over fame.
"Spirituality" is real important to him now, RG says. "If I don't have music tomorrow, God is still going to love me. If I don't sell good first week, God's still going to love me. I'm still worthy to God. My identity isn't in my music. My identity is in Christ."
Michael Ashcraft wishes he could rap, but he can't, so he writes about rappers.
Read about other Christian hip hop artists by clicking: 1K Phew – Aaron Cole – Ada Betsabé – Andy Mineo – Benjamin Broadway — Bizzle – Canon – Cass – Datin – Flame – Gawvi – HeeSun Lee – Jackie Hill-Perry – Jarry Manna — JGivens – John Givez – Joey Vantes — KB – Lecrae – Lil T Tyler Brasel– MC Jin – NF – nobigdyl. – Propaganda – Ray Emmanuel – Ruslan – Sevin –  S.O. — Social Club Misfits – Steven Malcolm – Tedashii – Tobe Nwigwe – Trip Lee – Wande Isola – WhatUpRG — YB
And secular rappers who have come to Christ (at least to some degree): Chance the Rapper – Kanye West – Kendrick Lamar – No Malice — Snoop Dogg
And an overview article about the state of affairs in CHH: Christian Hip Hop in Controversy.