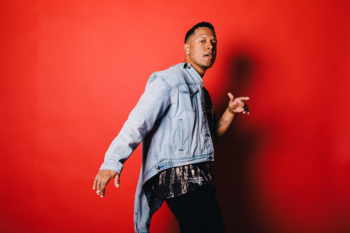 By Bryan Gutierrez —
His dad was a pastor and his mom was a worship leader, so when Gabriel Azucena dared to sneak in a Dr. Dre recording, his mother broke the CD right in front of his face.
Gabriel — who now goes by Gawvi on the Reach Records label — was frightened. Not at his mom's righteous indignation. But because the CD was borrowed from a friend. How would explain it to him the next day in class?
That was the context out of which Gawvi was brought up. "My family definitely raised me correct, but I didn't have a relationship with God," he says on a "This is Me" video on YouTube. "I just went to church."
When in the 9th grade, a friend gave him FreeLoops Vol 1 and he downloaded it onto his computer, he became instantly fascinated with the production side of music. He was inseparable with experimenting with sounds and discovering the tricks of the artists. He was mastering the art of studio production of music.
Seeing his unflagging fascination, his mom eventually tried to steer him into Christian hip hop. She gave him a "Human Emergency" album from the Cross Movement and he was hooked.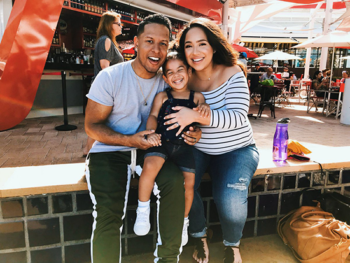 "All these years I've had to sneak hip hop in" to the home, Gawvi says. "I was actually blown away. I didn't know it existed or could be done. I thought hip hop was of the devil."
In the 11th grade, he attended church with a friend and, hearing John 3:16 explained like never before, he accepted Jesus. He started hanging with Christian hip hop hearts in his native South Florida. Eventually he got paid $100 for a beat he produced
When he showed her "earnings," his mom was suspicious. "She had fear, like don't do this again kind of thing, like 'I don't know if you're allowed to do that,'" Gawvi chuckles.
Then he heard Lecrae. The prospect of making high quality, Christian hip hop thrilled him.
"I went to three of his concerts and tried to sneak backstage to give him a CD of my beats," Gawvi says. "I gave it to him the first time, and he's like, 'Ok, cool, cool.' The second time, he doesn't remember who I am. The third time he looks at it and says, 'Oh! I've been trying to get in contact with you! Love your production!'"
Gawvi was flabbergasted and couldn't immediately find words to respond.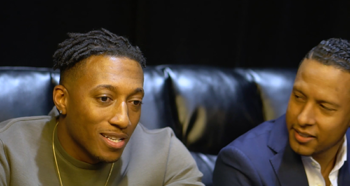 "You know, every time I got your CDs, you never leave your contact information on them," Lecrae told him.
After wonder soaked in over Lecrae's favorable response, slowly a feeling of sheepishness took hold as he realized how he could have missed the opportunity of a lifetime because of such a simple oversight of not writing his contact info on the CD.
It wasn't long until Gawvi was signed to Reach Records in Memphis.
As he started working professionally for the likes of Lecrae, Tedashi and Trip Lee, they also taught him what it means to be a Christian: building people, loving people, serving people.
But after the highs of producing topnotch Christian albums, Gawvi went on a missions trip to Mexico. He was on fire for Jesus.
When he got back home, his parents — his benchmark for Christianity — told him they were divorcing.
"What???" he said at the time. "My family is good. Why do we need to have divorce happening?"
It was a huge blow to his incipient faith. He spiraled down in depression.
"I started stepping away from church," he remembers. "Emotionally, I was a wreck. I went through Thanksgiving and Christmas by myself. My mom was somewhere else. My dad was somewhere else. I was in a depression where I went to alcohol and to clubs. I was sleeping around. I was living a life that was not who I was."
Meanwhile, he still had opportunities to work in Christian music. Rodney Jerkins invited him to join his studio team in Los Angeles because he heard his music for Lecrae. Inside, Gawvi was conflicted.
"It looked like I was doing good, but inside me I was dying," Gawvi shudders. "Rodney wanted a Christian guy in his camp, and I got there because of Lecrae. I let that settle in."
Finally one day, he broke down and cried out in prayer.
"God, why did this happen with my family?" he sobbed. "How could You let it happen? I remember feeling this warmth in my heart, and I said, 'God, I need You to show up in my life right now. I know the truth. I totally walked away from You.'"
He lacked motivation to walk as a Christian.
Then certain church people would call him out of the blue and invite him to coffee. Inevitably, the conversation turned motivational. He attended Judah Smith's startup, The City Church, in the The Montage Hotel in Beverly Hills alongside celebrities like Justin Bieber and Kendal Jenner.
"All the emotions from when I accepted Jesus in high school just matured," he says. "All the things I learned with Reach in Memphis as to what community is, I was like, 'I need to start putting this into practice. I need to stop playing myself.'"
He stopped drinking alcohol and started a Bible study in his home with his roommates.
"I started feeling so free," he remembers. "My relationship with my family started growing a lot better. I started building a relationship with my dad that was kind of lost after the divorce. I learned that being a Christian doesn't mean everything is perfect. I'm learning that I don't have to do it on my own, I'm not alone."
Gawvi met and married his wife Brianna Segura in 2014. "She literally helped me come back to peace and find the love I was wanting," he says. "When I met my wife, I wanted to make sure the word 'divorce' would never come back into my life. She comes from a background of divorce also."
He renewed his friendship with Lecrae and went back to work for Reach. He started performing and singing his own music. No longer a studio producer, he signed a new contract as an artist. He broke the mold at Reach, which stayed with hip hop. He began singing and writing dance-able Christian pop that fit the format of traditional Christian radio stations.
His first extended play Lost in Hue dominated its category on iTunes in 2016. The next year, his "We Belong" won acclaim from CCM.
Gawvi has won two Dove Awards for producing hip hop music.
"If there is any topic that anyone is the world can relate to, it's pain. Everyone feels pain," Gawvi says. "When my parents were divorcing and I was going through that emotional wreck, I felt like the word was, 'just cling on to Jesus and everything will be ok.' But for me, that wasn't a reality.
"But then I had a lot of people who said, 'Hey, I'm going to stand by you through this. I'm going to cry with you through this.' That's what Christ did: He took all this pain, and He died on the cross for it. He sat down and listened to our pain. I want to do that for people."
If you want to know more about a personal relationship with God, go here
Read about other Christian hip hop artists by clicking: 1K Phew –  Aaron Cole — Ada Betsabé – Andy Mineo – Benjamin Broadway — Bizzle – Canon – Cass – Datin – Flame – Gawvi – HeeSun Lee – Jackie Hill-Perry – Jarry Manna — JGivens – Joey Vantes — John Givez – KB – Lecrae – Lil T Tyler Brasel– MC Jin – NF – nobigdyl. – Propaganda – Ray Emmanuel – Ruslan – Sevin – S.O. —  Social Club Misfits – Steven Malcolm – Tedashii – Tobe Nwigwe – Trip Lee – Wande Isola – WhatUpRG — YB
And secular rappers who have come to Christ (at least to some degree): Chance the Rapper — Kanye West – Kendrick Lamar – No Malice — Snoop Dogg
And an overview article about the state of affairs in CHH: Christian Hip Hop in Controversy.
Bryan Gutierrez studies at the Lighthouse Christian Academy in Los Angeles.