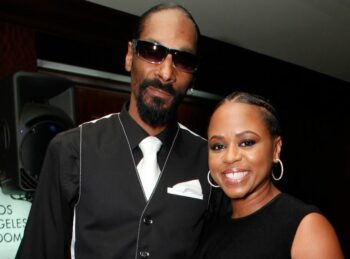 By Lortoume Hang'andu —
Snoop Dogg — the marijuana-smoking pimping gangsta rapper who's cycled through Nation of Islam and Rastafari — says he's now returning to his roots in Christianity. He just dropped a 32-track double gospel album titled "Bible of Love."
"I've always referred to my Savior Jesus Christ on my records," Snoop says in an interview on YouTube. "I would let people know I was a born-again Christian. Church is supposed to welcome sinners. If you find somebody trying to find their way back home, the naturally thing to do is to be warm welcoming, open your arms and say, 'Brother, we accept you for who you are. We know you've been doing wrong but you wanna get right, so we're gonna help you get right. We're not going to throw stones on you.'"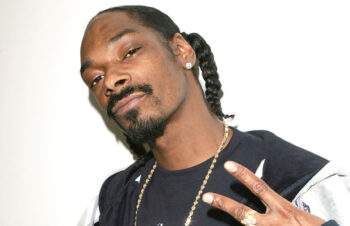 Snoop, whose real name is Calvin Cordozar Broadus Jr., took the hip hop world by storm in 1992 when he was discovered and promoted by Dr. Dre. His freshman album Doggystyle shot to Billboard's #1 spot and earned quadruple platinum.
His music belonged to the controversial genre that brought calls for censorship for promoting violence and misogyny, and Snoop's life backed up his words. He denied belonging to a Rollin' 20s Crips as a youth in Long Beach, CA, but was once tried for the murder of a rival gang member (his bodyguard got off for self defense). He was in and out of jail for cocaine possession and other charges after high school.
But before plummeting into spiritual chaos, before rocketing in the rap world, before he became reviled and revered, the kid Snoop went to church with his family, singing and playing piano at the Golgotha Trinity Baptist Church. He's come full circle.
Since launching his hip-hop career, Snoop Dogg has proven to be one the most enduring and successful rappers, selling 35 million albums worldwide.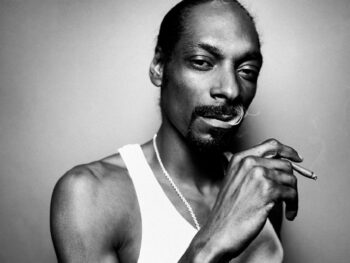 Through the years and different albums, Snoop backed away the unsavory G-funk after his friend Tupac Shakur was killed in a drive-by shooting and after his producer on the label Death Row, Suge Knight, was indicted for racketeering.
Marijuana smoking became his favorite motif and the signature of his music. He once bragged he smoked 80 blunts a day.
Always looking to cash in on shock value, Snoop claimed to Rolling Stone that, unlike other rappers who adopt a pimp persona, he actually worked as a pimp between 2003 and '04 and gave it up on the advice of fellow pimps to spend more time with his family.
He ventured into television and movies, including Doggy Fizzle Televizzle, Snoop Dogg's Father Hood and Dogg After Dark. He turned his acquittal of murder charges in February 1996 into a short movie Murder Was the Case.
In 2009, Snoop converted to the Nation of Islam and publicly praised minister Louis Farrakhan. But in 2012, he converted to the Rastafari movement and, changing his name to "Snoop Lion," produced a clumsy reggae album.
All the while, his grandmother and mother were praying for their prodigal son. They are elated by the announcement of his return to Christ, along with a gospel recording.
"Momma said, 'God told me you's gonna do this years ago.' She been waiting on me," he says. "In a cool way, she's very happy. But I understood what she said. It's like, 'You been doing your thing. Now it's time to do His thing.'"
In addition to his music production and concerts, Snoop — an avid sports fan — runs football teams as a means to get kids out of gangs by influencing them through coaching and mentoring.
"Jesus was in the streets, mixing it up with real people, bringing real people back to the fold," Snoop says. "Everybody in church is perfect, no flaws, none of this. Knock it off. But I come from the hood and I come from church."
He's constantly in the community, working with young hoodlums and reaching out to police officers to improve communication with the community. He's called himself a "peace-maker."
"My life would be more on the gospel side," Snoop says. "My life is not me being a gang banger or a drug dealer. My life is me making it, being successful, getting an opportunity, going back, being positive, finding ways to help others, to better myself, to be a better father, to enlighten people, taking them on my journey."
Not everyone is thrilled. Longtime fans accustomed to a chain of expletives and vulgarities expressed dismay and shock. "I think I just heard @SnoopDogg was about to drop a gospel album. Wuh??" tweets Yolanda Harris.
But even fans dismayed with this curveball are admiring the music. "This snoop Dogg gospel album is pretty lit tho," tweets Cameron Walton music.
If you want to know more about a personal relationship with God, go here
Lortoume Hang'andu studies at the Lighthouse Christian Academy in Santa Monica.
Read about other Christian hip hop artists by clicking: 1K Phew – Aaron Cole – Ada Betsabé – Andy Mineo – Benjamin Broadway — Bizzle – Canon – Cass – Datin – Flame – Gawvi – HeeSun Lee – Jackie Hill-Perry – Jarry Manna — JGivens – Joey Vantes — John Givez – KB – Lecrae – Lil T Tyler Brasel– MC Jin – NF – nobigdyl. – Propaganda – Ray Emmanuel – Ruslan – Sevin – S.O. — Social Club Misfits – Steven Malcolm – Tedashii – Tobe Nwigwe – Trip Lee – Wande Isola – WhatUpRG — YB
And secular rappers who have come to Christ (at least to some degree): Chance the Rapper – Kanye West – Kendrick Lamar – No Malice — Snoop Dogg
And an overview article about the state of affairs in CHH: Christian Hip Hop in Controversy.