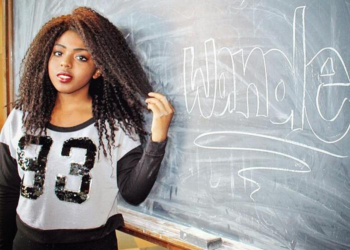 By Michael Ashcraft —
From time to time, her Muslim family members kept Wande Isola from going to church.
"When I initially gave my life to Christ and became vocal about my faith, it was met with a lot of tension," says the 23-year-old, who came to America from Nigeria as a baby. "I had to make the decision to pursue Christ even when my family didn't understand. I think many people don't know how much opposition I had to face to follow Christ."
At a time when there are calls to expand opportunities for women in Christian Hip Hop, Wande is exploding across the spectrum. The battles she has faced have prepared her for ones to come. She is currently working for Reach Records' A&R Department, has dropped a number of songs and become the go-to female rapper for features. (UPDATE: On April 11, 2019, Reach Records announced signing her as a full-fledged artist, becoming the first female rapper on a major CHH label. Rapzilla compared her to Captain Marvel.)
Wande says she knew about Christianity in Round Rock, Texas, where she was raised, but didn't understand her need for a Savior until she was a pre-teen attending a "Discovery Camp" in 2009 in Columbus, Texas. Only her mom was Christian and supported her decision.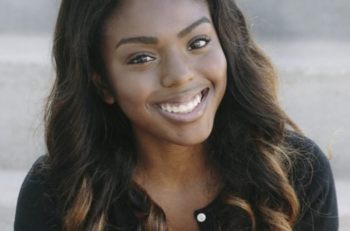 "My mom was my ally throughout my journey," she says. However there were seasons when I was asked to no longer go to church. There were also many times I was told that Jesus can't perform miracles and can't save and I was being brainwashed. I think my family environment forced me to be rooted in my faith and be unwavering in what I believe."
As a teen, she struggled with typical American issues.
"One of my struggles was insecurity," Wande says. "I struggled with the need to live for the approval of others. This desire dictated my decision making process and ultimately led to frustration and let down. I wasn't always seen as someone who is cool or talented.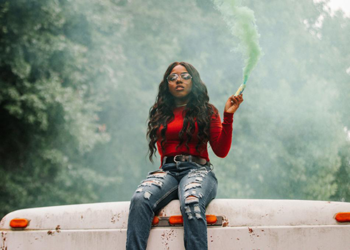 "I overcame all of my struggles of insecurity by filling my mind with the Word of God. I took my thoughts captive and my thoughts manifested into actions. When I reminded myself of who God says I am, I began to view myself differently."
Ironically, it was her biology teacher in high school who nudged her towards her now-emerging career. As a freshman, she earned an A+ in her class and decided she wanted to be a surgeon.
But instead, she became a musician.
She double majored in journalism and public relations at the University of Texas at Austin.
"My dream is to be able to live a life where I can use each day to point others back to Christ while being myself," she says. "So I'd honestly say I'm already living my dream."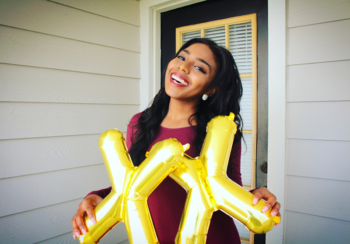 At college, she belonged to the Alpha Kappa Alpha sorority and the Texas Orange Jackets, an honorary organization of The University of Texas's top women leaders in the areas of scholarship. And she rapped at events on campus.
Her syncopated voice got the attention of CHH professionals and doors started opening for her. She's filmed her own videos and dropped her own songs.
"I think the biggest lesson God has taught me is obedience and trust. I am so happy I learned this at a younger age because I can honestly say I would not be where I am today if I wasn't obedient to God's plan," she says. "The path God set before me is much greater than all the plans I had created for myself."
If you want to know more about a personal relationship with God, go here
Read about other Christian hip hop artists by clicking: 1K Phew – Aaron Cole – Ada Betsabé – Andy Mineo – Benjamin Broadway — Bizzle – Canon – Cass – Datin – Flame – Gawvi – HeeSun Lee – Jackie Hill-Perry – Jarry Manna — JGivens – Joey Vantes — John Givez – KB – Lecrae – Lil T Tyler Brasel– MC Jin – NF – nobigdyl. – Propaganda – Ray Emmanuel – Ruslan – Sevin –  S.O. — Social Club Misfits – Steven Malcolm – Tedashii – Tobe Nwigwe – Trip Lee – Wande Isola – WhatUpRG — YB
And secular rappers who have come to Christ (at least to some degree): Chance the Rapper — Kanye West – Kendrick Lamar – No Malice — Snoop Dogg
And an overview article about the state of affairs in CHH: Christian Hip Hop in Controversy.