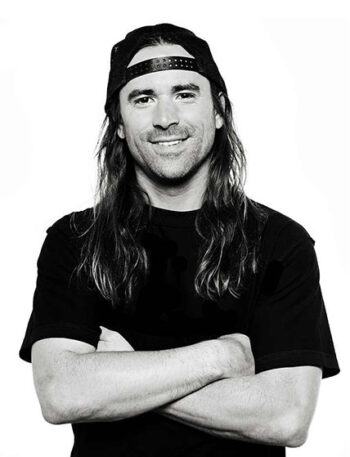 By Bryan Gutierrez —
They called him the "cocaine pirate."
"In one point in my life I was in this room at my friends house and I was putting ecstasy, heroine, and coke together and I was shooting it up while smoking crack and drinking," Ryan Ries says in a "This is Me" video. "I mean it got dark in my life, and I'm just sitting in this big mansion going, 'Is this what my life has become?'"
Growing up in Southern California, Ryan loved skateboarding and partying. As a freshman, he was invited for rides in the cars of the senior girls at lunch. They lit up joints, so he did too.
"That was the beginning of a whole snowball effect of things that would happen," Ryan says. "You got the hottest chicks in school. They're seniors, you're a freshman."
He was introduced to electronic scene in 1990 where people did hallucinogenics and LSD for hours in the hills.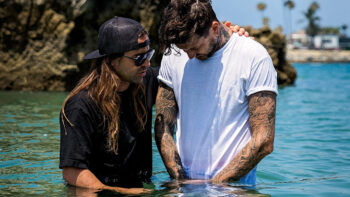 Ryan started dating a girl. Weeks later, she got an abortion. When he found out, he objected.
"I didn't even know you were pregnant," he told her. "Next time something like this happens, call me. I'm in love with you. The next time you get pregnant, let's have the kid."
Five months later, she informed him of her second pregnancy. By then, Ryan was making money, so he offered to buy a condo for her to raise the kid in.
"I'm too young to have a kid," she informed him. "Ryan, I love you. I wanna stay with you. But I need to get the abortion."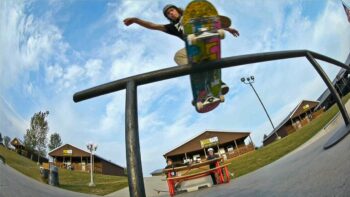 He responded that he would leave her if she carried out the plan.
She aborted the baby anyway.
Ryan broke up with her and got mad at God.
"How could God do this to me?" Ryan recalls. "I remember being in my room and saying, 'God, I want nothing to do with You. I hate You, and I'm going to live for myself.'"
It was a chaotic relationship anyhow, more founded on sex than on real love, he says.
A few weeks later, he started a job as director of Skate & Music Marketing for internationally known brands such as Forum Snowboards, C1RCA Footwear, Special Blend, and Foursquare Outerwear. They traveled nine months out of the year doing skating activities and staging concerts. His party routine ramped up. He was in a feeding-the-flesh frenzy.
"Playboy mansion parties, porn stars hosting our events, taking cocaine like crazy," he remembers. "It feels good for a while. But what happens is the hole in my heart keeps getting bigger and bigger. I keep having to fill it with more alcohol, more drugs, more girls. It's like the dog that chases its tail. That's what I felt my life was."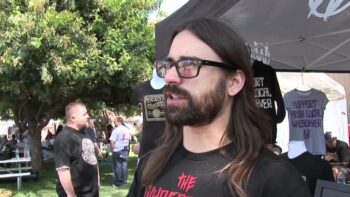 During 10 years of partying, Ryan tried to go sober three times.
"The problem is you become accustomed to the routine, the habits," he says.
On one of the promotional trips in Panama City, Panama, Ryan was getting high — as usual — on cocaine, Xanax and alcohol. This went on for nine days. At the end, his buddies found him lying on the hotel floor completely unresponsive. He had overdosed.
"They thought I was dead, like on my way out to die," he recalls. "So they called my dad and said, 'Hey, we think we're going to lose your son today in Panama City.'"
But Ryan didn't die.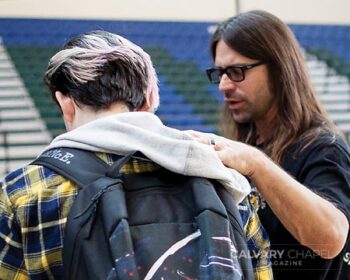 Having survived the overdose, he embarked with new resolve on personal reform and announced his decision to the rest of the team: "Man, I need to change my life up," he told them. "This isn't working. I'm not happy."
"I remember looking up to the sky and saying, 'Jesus, if You exist, prove that You're real to me," he says. "I expected Jesus to show up in clouds of glory. Nothing. I've taken 100s of hits of LSD in my life because I used to love the out-of-body experience, so I thought I would have this crazy encounter with Jesus. Nothing happened.
"So I'm like 'great,'" he says. "Jesus is a no-show."
He grabbed the Gideon's Bible from the hotel room and started reading on the plane from Panama City to LAX.
"I literally read the Bible for six hours," he says. "I remember the whole skateboard team, they're looking at me, going, 'The cocaine pirate is actually reading the Bible? Are you kidding me right now?'"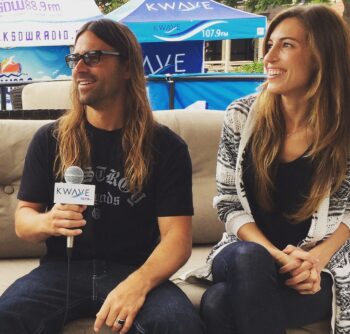 But when he landed, he felt peace for the first time in a long time.
Once home, he prayed. "I have some serious issues," he told God. "I need you to remove this stuff out of my life."
Ryan broke his addictions with drugs, alcohol and cigarettes, but it was a progressive purification, he says.
"If He would have told me right out of the gates" everything He required and wanted, Ryan says, "I would have been like, 'I cannot do this.'"
"You're life is like a puzzle of 2,000 pieces or 5,000 pieces and you throw it on the ground and come to Jesus and say, 'This is my life. It's a mess. I don't know what my purpose is. I don't even know what the future of my life looks like. Jesus starts pulling pieces out and throwing out the pieces that don't go like smoking, humping other chicks, heroin."
Then Jesus began to put together the pieces: marketing, people, events, promotion, and art. Ryan now staged events for Christians and evangelism. He launched a music festival called Exit in 2008.
He launched the Whosoevers movement in 2009. "Whosoevers" comes from John 3:16 KJV: For God so loved the world, that he gave his only begotten Son, that whosoever believeth in him should not perish, but have everlasting life.
The Whosoevers do speaking engagements and concerts for youth, especially in schools. In the last three years, they've reached 39,000 students, according to their website. Ryan attends Calvary Chapel Golden Springs in Diamond Bar, California, where he also teaches a Bible study. His dad is the pastor, Raul Ries. He hosts a radio show.
"The whoevers — presidents, bums. Anyone. Coming together for concerts," he says.
He married Crystal, with whom he had triplets.
"What I used to think life was: I have a house, I got Harleys, I got girls, I got money, I travel the world, I'm living my dream," Ryan says. "But what does God have for me if I already got this? What I didn't know at that time is, dude, He's got the dopest plan for my life."
If you want to know more about a personal relationship with God, go here
Ryan Gutierrez studies at the Lighthouse Christian Academy in Los Angeles.