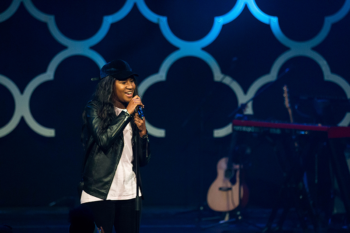 By Michael Ashcraft —
Having a distant dad only heightened her teenage insecurities.
Cassandra Kanda, a Zimbabwe-born Christian musician making waves in Christian Hip Hop now, grew up in New Zealand where she NEVER fit in high school.
"I struggled with rejection. I was bullied pretty badly when I was 8 years old in school," she says an exclusive interview with God Reports. "So by the time I was a teenager, rejection was something I didn't want to ever experience. And when I did experience it, it would hurt more than anything because of all the baggage I was carrying from it since I was young."
In her soon-to-be-released album, Cass (usually her stage name is stylized CASS) explores the perceived lack of fatherly love and its subsequent repercussions in low self-esteem in one of the songs. It wasn't until she profoundly understood the Heavenly Father's love that she righted.
"When I discovered God's fatherly love, it revolutionized my life," she says in email interview. "It's something till this day that still makes me emotional because I've only ever experienced a Father's love from God. That's why I'm so passionate about it."
Cass is the synthesizer wunderkind of Christian music. She was featured recently on Reach Record's collective song "Light Bearer," which was a mantra for the label starting 2018.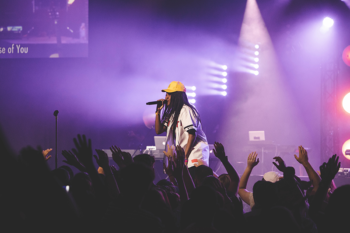 Who would have thought the immigrant would amount to — or surmount such hardships — to attain renown in Christian music?
She immigrated, with her family, when she was 7. She attended church unrelentingly with her family and accepted Jesus as a youngster and then rededicated her life to Christ when she saw the play "Heaven's Gates & Hell's Flames" at age 16.
"That's when I really started to walk with God fully," she says.
The adjustment to a new culture was worsened by a hostile reception at grade school where she, as a small African girl, was bullied by the kids so badly that her parents had to change her educational center.
Her father, perhaps because of the African culture, was emotionally distant, Cass says, and this further damaged her self-concept.
"I grew up with a distant parent. This teamed up with the fact that I was bullied pretty badly," she says. "So I tried everything I could do to fit in (which never worked cause I NEVER did fit in in high school), and it would bother me so much."
Fortunately, she was growing in the Word and prayer, and eventually she realized fully God's love.
"It's not until I realized who I was in Christ, that's when that fear of rejection broke of me," Cass says. "What I was looking for — that acceptance or approval from people I was never going to find from the crowd. I would only find it in God."
Many of her songs center on the theme of God's love.
"I'm so passionate about it," she says. "And I'm even more passionate to make it known – God's love is real, it's what we all need and can change our lives no matter what we've gone through."
When Cass graduated from high school, she wanted to follow her passion and study music. But her parents, who had sacrificed so much to come to the First World, opposed such a course of study, which they felt would squander her opportunities. Success in music was highly improbable, so mom and dad pressured her to study an assured lucrative career.
"It literally took me not being accepted into a graphic design school for them to let me apply" to the New Zealand School of Music, she says. "I'm just glad God closed the wrong doors and opened the right ones."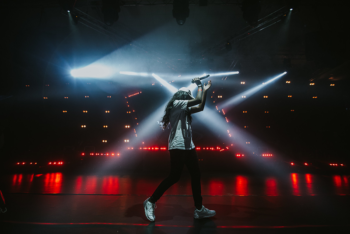 Then she took a 3-year internship for worship at her church, ARISE. Meanwhile, the Holy Spirit nagged her to release an EP before the internship was over. She didn't have any money for studio time or production costs, so the prompting didn't make any sense to her practical side.
Regardless, she followed God's leading and began production. Her style of music was R&B with heavy synthesizer overtones.
Even her friends discouraged her, saying she didn't have the voice radio was looking for.
There were times when she was beset by the lack of finances. "When I had no money for food or no idea how I'd get home from the church office, someone or something would come up to bless me or provide me with what I needed," she tells YMI Today.
She persevered. She followed the EP "Season 1" with an album Genesis in 2017 and won the #1 spot on iTunes for R&B. Her "Silhouettes" and "Crowns" picked up attention. Lecrae included her on his projects, and she made the rounds of CHH.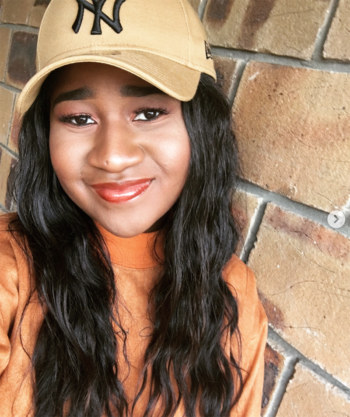 When her mom saw how she was reaching souls for Christ, she really came around to supporting the musical career, Cass says. And as a kicker, the financial blessing has started.
"I get emails all the time about different scenarios of people getting saved, it always makes me emotional," she says. "When a youth group in Brisbane, Australia, asked me to perform a concert at their church as part of their youth rally, after the concert, they asked me to share my testimony for a bit and they did an altar call at the very end. There was about 500 people there in total and around 60 something people got saved.
"It was incredible. I cried for a bit when I got back to my hotel room. That's what it's about for me. Pointing people to Jesus. So to see it happen in person was an incredible experience that I'm grateful to God for."
In one song, her forthcoming album plumbs the depths of her painful relationship with her father.
"I'm not bitter about it anymore. The song isn't angsty. The chorus literally is 'I'm praying for you, and I hope you're praying for me,'" Cass says. "It's a song about healing and inviting God in the situation because God is the only one who can heal us.
"We don't realize how much this affects us. And for so long I personally didn't realize how much it affected my life. My prayer is that someone out there who has the same hardship – would realize that there is a God who gives us hope even in our most broken parts. There are some things that happen in life that we may never understand. But we can come to God with our disappointments. He can not only handle our disappointments but He heals us in the process."
Read about other Christian hip hop artists by clicking: 1K Phew –  Aaron Cole — Ada Betsabé – Andy Mineo – Benjamin Broadway — Bizzle – Canon – Cass – Datin – Flame – Gawvi – HeeSun Lee – Jackie Hill-Perry – Jarry Manna — JGivens – Joey Vantes — John Givez – KB – Lecrae – Lil T Tyler Brasel– MC Jin – NF – nobigdyl. – Propaganda – Ray Emmanuel – Ruslan – Sevin – S.O. —  Social Club Misfits – Steven Malcolm – Tedashii – Tobe Nwigwe – Trip Lee – Wande Isola – WhatUpRG — YB
And secular rappers who have come to Christ (at least to some degree): Chance the Rapper — Kanye West – Kendrick Lamar – No Malice — Snoop Dogg
And an overview article about the state of affairs in CHH: Christian Hip Hop in Controversy.
Michael Ashcraft teaches journalism at the Lighthouse Christian Academy in Los Angeles.