By Mark Ellis —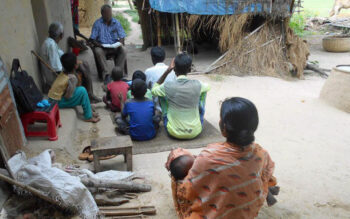 When Tumo* went to the temple as a boy in Bangladesh and saw his parents worshipping Buddha he noticed something immediately. The statue didn't move or seem to have any life to it.
"I used to tell my parents," he told Christian Aid Mission (CAM), "'This idol does not have life, cannot speak and cannot hear – then why should we worship the idol of Buddha?'"
His father explained that Buddha had achieved nirvana, breaking the cycle of suffering and the necessity of continual rebirths into different beings, according to the report by CAM.
"You will never achieve nirvana by longing for or desiring things," his father told him.
But God had placed in Tumo's heart a longing for heaven, not nirvana. Yet Tumo had no way of knowing his ideas about heaven came from the Christian God.
As the boy grew up, he realized how difficult it would be to rise above his selfish desires and interest in the material world by following Buddha. He recognized his many bad habits, including an argumentative nature. How could he find real love?
"A native missionary came to our village and shared about Christ and gave his testimony, and then I was interested to know more about Jesus," he told CAM.
As Tumo studied the Bible he realized that only Jesus has the power to forgive all his sins – past, present, and future — through His death and resurrection.
Moved by the truth contained in God's Word and the power of the Holy Spirit, he surrendered his life to Jesus Christ, deciding to repent of his sins and follow Jesus wholeheartedly.
"I have accepted the Lord Jesus Christ as my personal Savior and I was baptized," he said. "I am not doing bad things as I did before. I praise and thank the Lord for this."
The leader of the native ministry affiliated with CAM reported many lives changed, especially among the unreached people groups in Bangladesh. "I thank the Lord that up to this time we have baptized 1,758 tribal peoples from different tribal villages who have believed on the Lord Jesus Christ as their personal Savior," he told CAM.
If you want to know more about a personal relationship with God, go here
*Name changed for security reasons