By Mark Ellis —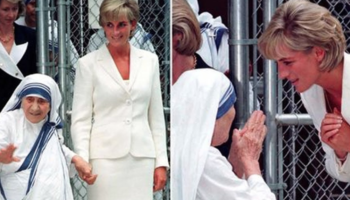 When two iconic figures came together in 1992 from vastly different worlds, one figure united them in the unlikeliest of bonds – Jesus Christ.
Mother Teresa and the princess first met each other at a convent in Rome, according to Mary C. Johnson, a former Missionary of Charity who witnessed their meeting.
The highly revered nun led Diana to her private room, where they spoke alone for nearly 30 minutes, according to Aleteia.
No one knows if they had a serious spiritual discussion.
After they left Mother Teresa's private room they visited the chapel. "Mother told me she and Diana wanted to be alone with Jesus."
The two of them removed their shoes before entering, which is the tradition observed by the Missionaries of Charity.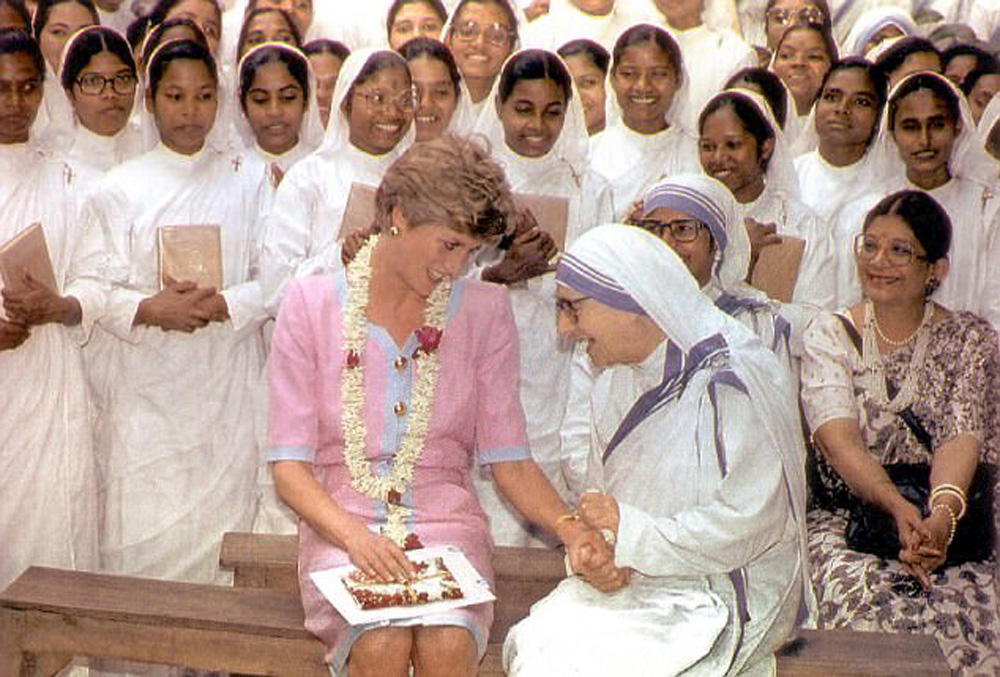 "I'll never forget the sight of Diana's shiny black pumps next to Mother's floppy sandals … [the pumps] looked as though she had worn them only for this occasion. Mother had worn the same pair of sandals every day for more than a decade," Johnson told Aleteia.
The princess said her meeting with Mother Teresa satisfied an aspiration she held for many years.
The two met again in New York City five years later. They "walked hand-in-hand through the streets of New York's Bronx … They hugged, kissed and prayed together during the 40-minute visit and Mother Teresa blessed the Princess," the Independent reported.
It was their final meeting before both women passed into eternity – within days of each other. Only five days after Diana's tragic accident in Paris, Mother Teresa succumbed to a frail body weakened by malaria and a damaged heart.
Strangely, a priest had been ordered to perform an exorcism on the diminutive nun when she was first hospitalized with cardiac problems because he thought she might be under attack by the devil.
Following Diana's shocking death, Mother Teresa immediately released a letter that stated, "She was very concerned for the poor. She was very anxious to do something for them, and it was beautiful. That is why she was close to me."
Lady Diana, a Protestant, was buried holding a rosary that was given to her by Mother Teresa, although she passed before Diana's funeral, according to Aleteia.
"The friendship shared by these women is evidence that authentic companionship and shared values transcend appearance, upbringing, and social status…The princess shared the nun's passion for bringing love to the rejected of the world."
While Mother Teresa ministered to the poorest of the poor in Calcutta, Diana reached out to those suffering from HIV/AIDS. During one hospital visit, the princess stopped to pick up and hold a seven-year-old AIDS patient for several minutes at a time people thought the virus could be spread through casual contact.
"I think the biggest disease this world suffers from in this day and age is the disease of people feeling unloved," Diana told Martin Bashir, "and I know that I can give love."