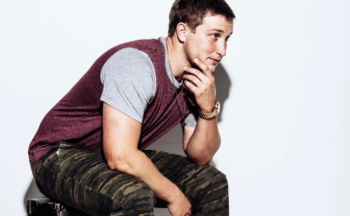 By Michael Ashcraft —
His class clowning and trouble making were managed by parental discipline until his parents divorced when he was 10. Then Tyler Brasel went over the edge. He withdrew from his family, rebelled and started using drugs.
Enthralled with hip-hop music touting marijuana, Tyler took his first toke of cannabis after 9th grade, and it became his daily joy.
As the star quarterback on his football squad in Memphis, Tennessee, he did not ease off the drug use. When he got tired of weed, he turned to pills.
To pay for his growing habit, he sold tabs, Xanax bars, Ecstasy and hemp — just like his favorite rappers. He lived on top of the world, well-liked at school and on the team. Girls were crawling all over him, according to News Release Today.
But then he got arrested and his parents found out about his addictions. As he sat in a jail cell with felony charges leveled against him, he began to wonder about the Jesus he heard about as a child growing up in the Bible Belt.
"Is there really a God?" he asked. "Are angels and demons real? What is my purpose in life? What is the Jesus guy everyone always talks about? Why can't we see God if he's real? How did this beautiful creation originate?" One day, he genuinely cried out to God and experienced a supernatural encounter so profound it left him changed, even as he stumbled from time to time.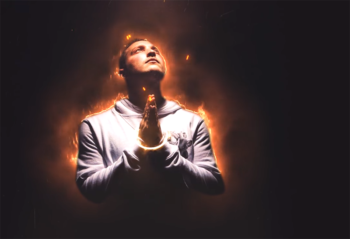 Ty went to Ole Miss (the University of Mississippi) where he gained notoriety forming the bi-racial rap duo "Comftable Kidz," which ratcheted up some critical acclaim with its recordings. Meanwhile, Ty was slipping back into alcohol and partying, and he got arrested four times in his freshman year in college.
As he sat in a jail cell, he reflected on his life's direction. If I keep going down this path, I'm going to ruin my life, he remembered thinking, according to his website. I wanna thrive, I wanna live life, he concluded.
He knew that as a Christian he wasn't supposed to be glorifying the things of this world, as he was doing in Comftabale Kids. There was a nagging inside that he was supposed to be using his gifts for God, and it kept growing until he dropped out of school, broke up the duo, and went back his mother's house to work solo projects.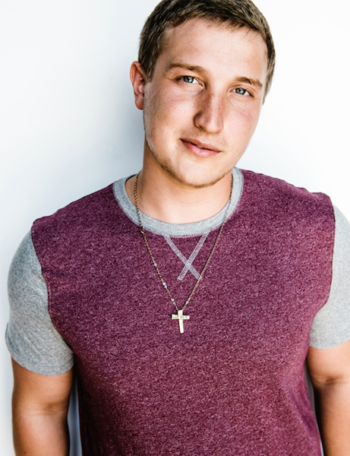 Lil T (or Young T) — as he calls himself on "Praying Hands" — had no money, no plans, no car — just Jesus.
There were plenty of detractors nay-saying his decision to leave school. But God began to bless him: first a good paying job, then he started a clothing line (Pure Clothes). Doors opened for him to record and perform live in Memphis. He started dropping songs in 2016 at a rapid clip and producing videos.
His current album is "Destined for Greatness," a frank introspection into the things that tripped him up as a young man.
"As I become more aware of my own heart and mind, dealing with my issues, I turn that into lyrics. So many of the songs on this new project have come out of me facing my problems head on and reaching out when everything in me wants to turn away," he writes. "We can overcome even the worst of adversities. That is the message I want out there."
His song "Praying Hands" reflects on how he escaped a troubled past manufacturing drugs.
Hallelujah, Amen
Look ma I made it out the basement
Look T he balling like Wilt Chamberlain
Hot stove cook up the dope come and taste it
He's saying that he used to cook up drugs. Now he cooks up raps that glorify God.
If you want to know more about a personal relationship with God, go here
Michael Ashcraft pastors the Lighthouse Church in Van Nuys.
Read about other Christian hip hop artists by clicking: 1K Phew –  Aaron Cole — Ada Betsabé – Andy Mineo – Benjamin Broadway — Bizzle – Canon – Cass – Datin – Flame – Gawvi – HeeSun Lee – Jackie Hill-Perry – Jarry Manna — JGivens – Joey Vantes — John Givez – KB – Lecrae – Lil T Tyler Brasel– MC Jin – NF – nobigdyl. – Propaganda – Ray Emmanuel – Ruslan – Sevin – S.O. — Social Club Misfits – Steven Malcolm – Tedashii – Tobe Nwigwe – Trip Lee – Wande Isola – WhatUpRG — YB
And secular rappers who have come to Christ (at least to some degree): Chance the Rapper — Kanye West – Kendrick Lamar — No Malice – Snoop Dogg
And an overview article about the state of affairs in CHH: Christian Hip Hop in Controversy.