By Mark Ellis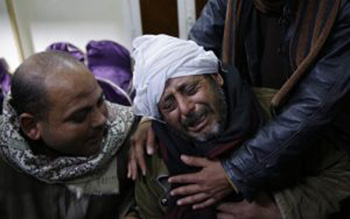 Four Coptic Christians were murdered for their faith in separate incidents over a 10-day period this month in Egypt.
On January 3rd in Alexandria, a Salafi Muslim crept up behind a 45-year-old merchant, Youssef Lamaei, and slit his throat, killing him. The murderer attempted to justify his crime by stating that the Christian man owned a shop that sold alcohol, which the Salafi deemed "contrary to the shar'ia (law) and the religion [Islam]," according to the Canada Free Press.
"I told him several times not to sell the alcohol, but he did not listen to me," he told authorities.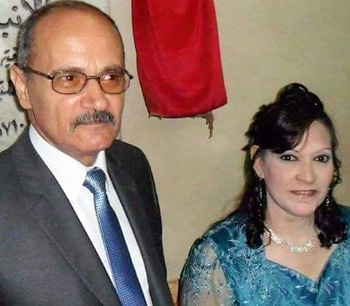 A few days later, a Coptic man, Gamal Sami, 62, and his wife, Nadia, 55, were found murdered in their home in Monufia, about 20 miles north of Cairo. The Christian couple's throats were slit and their bodies had multiple stab wounds. Nothing was stolen from their apartment and it is believed they were killed because of their faith.
On January 13th, a 35-year-old surgeon, Dr. Bassam Atta, who happened to be a Christian, was found murdered in his apartment in Asyut, about 230 miles south of Cairo. The married father of two suffered stab wounds to his neck, chest, and back. Those who worked with the doctor say he seemed to get along with everyone, was a gentleman, and had no known enemies.
A neighbor, Mokhles Nageh, forced entry into the apartment at the request of Dr. Atta's wife, and told World Watch Monitor that the doctor's mobile phone and keys were beside him on the ground, along with a blood-smeared knife.
"There wasn't any sign of violent struggle in the apartment," Nageh reported. "Everything was in its place and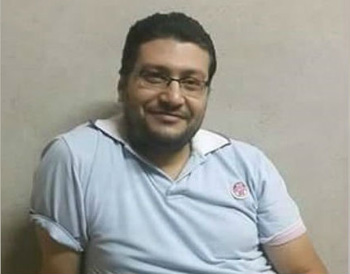 nothing was missing, including money and Bassam's wife's jewelry."
A cousin of the deceased, who did not wish to be named, said there was also $2,100 in the apartment that was undisturbed.
"It was a big shock—Bassam was a very close friend," Dr. Michael Ramsey told World Watch Monitor. Dr. Ramsey worked with Dr. Atta at Dairut Hospital.
"We lost a very good man. He had a good relationship with everyone in the hospital. We learnt from him gentleness and humility. He was called 'the doctor of the poor' because he treated many poor people in his private clinic for free. Everyone—Muslims and Christians alike—loved him. He always sought to do good, and he was well thought of by everyone."
To learn more about World Watch Monitor, go here