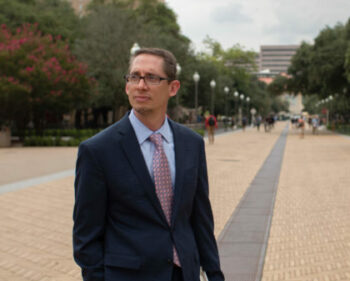 By Sarah Montez —
In a study that riled LBGT advocates in 2012, Professor Mark Regnerus found that kids raised by a married man and woman fared better generally than those raised in homes where they had two male parents or two female parents. (For update on science since 2012, read here.)
Surveying 15,000 Americans between 18 and 39, the study measured 40 outcome categories and found, for example, that kids of homosexual parents were more likely to be on welfare support, have depression and succumb to drug abuse than their counterparts raised in intact biological homes, according to the 2012 study, reported by CBS.
Naturally, the gay political agenda fired off rounds at the study conducted by the University of Texas at Austin sociologist. The study, they said, proved that instability at home, not homosexuality, was a problem. They maintained it was biased by the sociologist's Catholic faith. It contradicted other, better studies, they said.
His own university department chair disavowed his study and LBGT demographer Gary Gates formed a group of 200 social scientists to attack Social Science Research, the journal which published his study. Cancel culture was in full swing. He very nearly lost his job.
Defending himself, Regnerus says his study was the most thorough so far and challenged opponents to conduct their own studies based on statistically significant data and prove him wrong, not just yell. Why haven't the studies which supported raising kids in same-sex parent households not subjected to the same scrutiny as his? He asked.
"Most conclusions about same-sex parenting have been drawn from small, convenience samples, not larger, random ones," Regnerus said. "The results of that approach have often led family scholars to conclude that there are no differences between children raised in same-sex households and those raised in other types of families. But those earlier studies have inadvertently masked real diversity among gay and lesbian parenting experiences in America."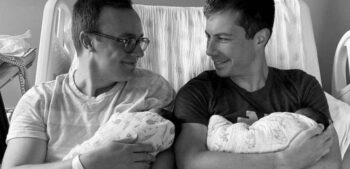 Since 2012, Regnerus has continued to study questions of sexuality and the family. He has attacked the "pornographization of daily life," which erodes Christian marriage and normalizes aberrant sexual practices.
According to his most recent book in 2020, The Future of Christian Marriage, fewer Christians are getting married. What God established as the foundation of society is meeting some measure of indifference from Christians, who seemed to be influenced by cultural trends.
Regnerus stands behind his original conclusions that kids tend to do better in traditional homes. Kids need a dad for what only a dad can provide, and they need a mom for what only a mom can provide.
s
Of his respondents, 69% of children of lesbian mothers reported that their family had received public assistance, such as welfare, compared with 17% percent from intact biological families.
In terms of holding fulltime employment, only 26% of those raised in lesbian homes reported success while half of those from heterosexual homes had a fulltime job.
Looking at foster care, 14% percent of children raised by a lesbian mom spent time in foster care, compared with 2% of the rest of the children studied.
According to Regnerus' study, children growing up with two dads did better than kids with two moms. But they fared worse than their heterosexual counterpart homes.
"People will say I'm irresponsible without weighing in with stronger data," Regnerus said. "This is the best quality data we've seen so far. If they don't like the results, I'm sorry."
Regnerus said children of heterosexual couples in an unstable home were also found to fare worse than those in a stable environment.
"People gay or straight should stick with their partners, he said. "I think the study provides evidence of that."
Sarah Montez studies at the Lighthouse Christian Academy near Venice, CA.