By Timothy Barton —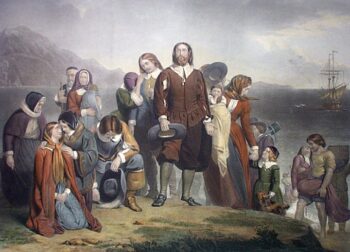 This year marks the 400th anniversary of the first Thanksgiving celebrated by the Pilgrims and their Wampanoag allies in 1621. Tragically, nearly half of the Pilgrims had died by famine and disease during their first year. However, they had been met by native Americans such as Samoset and Squanto who miraculously spoke English and taught the Pilgrims how to survive in the New World. That fall the Pilgrims, despite all the hardships, found much to praise God for and they were joined by Chief Massasoit and his 90 braves came who feasted and celebrated for three days with the fifty or so surviving Pilgrims.
It is often forgotten, however, that after the first Thanksgiving everything was not smooth sailing for the Pilgrims. Indeed, shortly thereafter they endured a time of crop failure and extreme difficulties including starvation and general lack. But why did this happen?
Well, at that time the Pilgrims operated under what is called the "common storehouse" system. In its essence it was basically socialism. People were assigned jobs and the fruits of their labor would be redistributed throughout the community not based on how much work someone had done but how much they supposedly needed.
The only problem with this mode of economics is that it fails every time. Even the Pilgrims, who were a small group with relatively homogeneous beliefs, were unable to successfully operate under a socialistic system without starvation and death being only moments away. Governor William Bradford explained that under the common storehouse the people began to "allege weakness and inability" because no matter how much or how little work someone did they still were given the same amount of food. Unsurprisingly this, "was found to breed much confusion and discontent."
The Pilgrims, however, were not the type of people to keep doing what does not work. And so, "they began to think how they might raise as much corn as they could, and obtain a better crop than they had done, that they might not still thus languish in misery." And, "after much debate of things" the Pilgrims under the direction of William Bradford, decided that each family ought to "trust to themselves" and keep what they produced instead of putting it into a common storehouse. In essence, the Pilgrims decided to abandon the socialism which had led them to starvation and instead adopt the tenants of individual responsibility and the free market.
And what was the result? According to Bradford, this change of course, "had very good success; for it made all hands very industrious, so as much more corn was planted than otherwise would have been."
Eventually the Pilgrims became a fiscally successful colony, paid off their enormous debt, and founded some of the earliest trading posts with the surrounding Indian tribes including the Aptucxet, Metteneque, and Cushnoc locations. In short, it represented one of the most significant economic revolutions which determined the early characteristics of the American nation.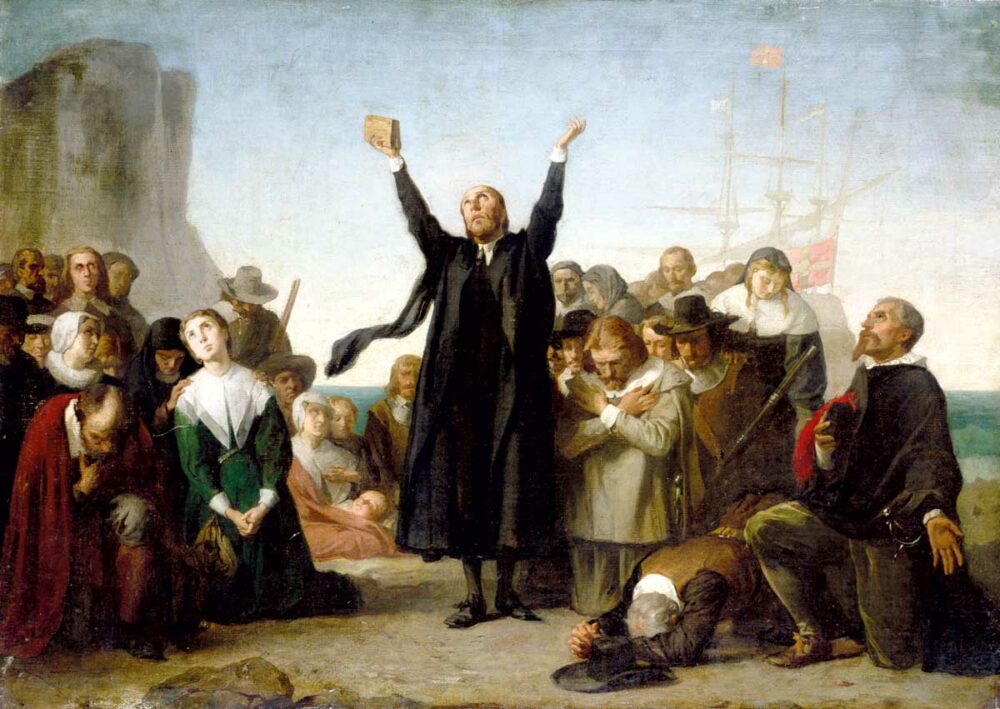 The Pilgrims, of course, did not simply invent these ideas out of thin air but they instead grew out of the intimate familiarity the Pilgrims had with the Bible. The Scriptures provide clear principles for establishing a successful economic system which the Pilgrims looked to.
For example, Proverbs 12:11 says, "He that tills his land shall be satisfied with bread." So, the Pilgrims purchased land from the Indians and designated lots for every family to individually grow food for themselves. After all, 1 Timothy 5:8 declares, "If anyone does not provide for his relatives, and especially for members of his household, he has denied the faith and is worse than an unbeliever."
We often think the battle against Socialism is a new fight sprouting out of the writings of Karl Marx which are so blindly and foolishly followed today by those deceived by leftist irrationality. However, America's fight against the evil of socialism goes back even to our very founding during the colonial period. Thankfully, our forefathers decided to reject the tenants of socialism and instead build their new colony upon the ideology of freedom, liberty, hard work, and individual responsibility.
So, this Thanksgiving, let's thank the Pilgrims for defeating socialism and let us look to their example today in our ongoing struggle for freedom.
 Timothy Barton is the President of WallBuilders, the national organization with the world's largest private collection of America's founding documents and artifacts.