By Mark Ellis —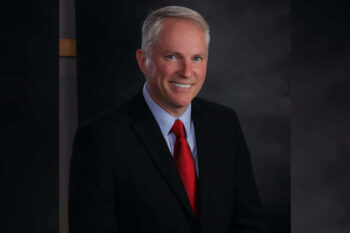 Dr. Richard Bartlett is a solid Christian who says God led him to find an effective treatment strategy to defeat Covid-19.
In March 2020, the Texas M.D. prayed for godly inspiration about treating the coronavirus, and during a brief nap between patients something extraordinary happened. God supernaturally inspired him with a treatment strategy that has proven to be highly effective with his Covid-19 patients.
Nearly a year later, an Oxford study has confirmed the efficacy of his treatment plan.
His God-inspired plan uses an inhaled steroid commonly used by asthma patients called budesonide, administered through a nebulizer, a device that delivers a medicated mist deeply into the lungs. Dr. Bartlett also uses the antibiotic clarithromycin to combat secondary bacterial pneumonia. He also gives zinc to his patients, because it interferes with virus multiplication.
The Oxford STOIC phase 2 randomized study confirmed that early treatment with inhaled budesonide reduced the need for hospitalization by 90%.
Researchers found that when budesonide was administered within seven days of the onset of symptoms, recovery time was also reduced.
The study followed 146 people – with half taking 800 micrograms of the medication twice a day and half on regular care. Researchers discovered that budesonide reduced the relative risk of requiring urgent care or hospitalization by 90% in the 28-day study period.
Further, the participants also had a faster reduction of fever and other symptoms after 28 days.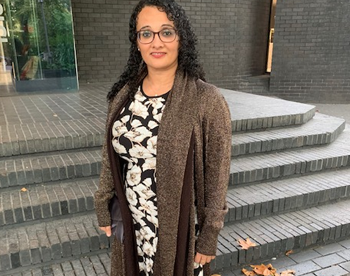 Professor Mona Bafadhel of the University's Nuffield Department of Medicine, who led the trial, said: "There have been important breakthroughs in hospitalized COVID-19 patients, but equally important is treating early disease to prevent clinical deterioration and the need for urgent care and hospitalization, especially to the billions of people worldwide who have limited access to hospital care.
"The vaccine programs are really exciting, but we know that these will take some time to reach everyone across the world. I am heartened that a relatively safe, widely available and well-studied medicine such as an inhaled steroid could have an impact on the pressures we are experiencing during the pandemic."
Professor Bafadhel was also heartened by the reduction in persistent symptoms in those receiving budesonide.
"Although not the primary outcome of study, this is an important finding. I am encouraged to see the reduction in persistent symptoms at 14 and 28 days after treatment with budesonide. Persistent symptoms after the initial COVID-19 illness have emerged as a long-term problem. Any intervention which could address this would be a major step forward."
The trial was initiated because in the early days of the pandemic, patients with chronic respiratory disease, who are often prescribed inhaled steroids, were significantly under-represented among those hospitalized with COVID-19.
Related: God led Christian doctor in Texas to effective Covid treatment