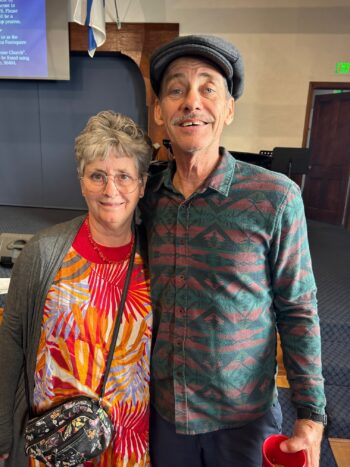 By Michael Ashcraft –
As he sat across the desk from Florida´s attorney general, confessing his crimes, Ralph ¨Buddy¨ Bowen wondered how much time he would do behind bars. He was turning his back on a cult that used state grants allocated for special education children to buy a farm commune. He was turning himself in.
It was the right thing to do, involving deep repentance, rather than a superficial, half-hearted prayer seeking forgiveness. It required guts.
That same undaunted resolution has driven Pastor Ralph through 20 years of missionary work in West Africa.
The attorney decided to NOT prosecute. Freed from his consciousness of wrongdoing, Ralph began to serve the true God, not the cult that ensnared him when he was studying sociology in college.
At first sight the cult appeared above-board. They helped developmentally challenged children, but the leader had a very strong personality that attracted Ralph, who never had a dad. But they allegedly misappropriated funds from Florida to Tennessee.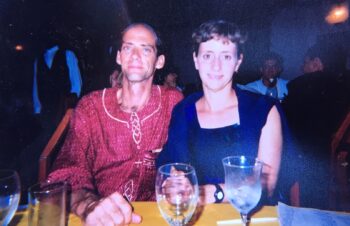 Eventually, Ralph realized the cult was getting weirder in Tennessee, so he put a stop to it. While the leader was away, Ralph collected all the guns and decided to confront the leader. Ralph wanted to repent of his sins.
"It was like God told him he could repent," his wife Brenda says.
Ralph then turned to an independent charismatic church in Florida called New Creation church. There he met and married Brenda, they made their way to Los Angeles, to study missions at U.S. Center for World Missions in Pasadena. Ralph got involved in Santa Monica´s Lighthouse and became its first international missionary.
Their first assignment in 1992 was hardcore. Sierra Leone was classified by the United Nations as the world´s second poorest nation at the time, with a life-expectancy of 30 years. People only ate once a day. Malaria and civil war raged through the West African nation.
Four years in that nation required mustering plenty of courage. At one meeting the local police chief, the sorcery tamaboro militia group leader, and several community leaders tried to intimidate Ralph into silence.
Ralph decided to preach to them about the sin of trusting witchcraft for protecting the city from rebel attack. They concluded the meeting with ominous words: "Well, we can't protect you anymore."
But instead of anything happening to Ralph and Brenda, the rebels swept through a week later and killed those who had threatened him.
When the civil war intensified, and Christian Fellowship Ministries decided to pull out its American pastors. Pastor Ralph balked at the idea of leaving while the people of his church were experiencing revival in the midst of the crisis.
But, after a good bit of "discussion" with his immediate supervisor, Pastor Rob Scribner, he knew he had to submit to the wisdom of his pastor. Fleeing required passing enemy lines, burned-out buildings, blown-up cars and rebel checkpoints.
After a stint in the States teaching at the Lighthouse Christian Academy, Pastor Ralph got launched back out in 1996 to his favorite spot, West Africa, this time to a tiny nation centered around the Gambia River and holding its name. There, in five years he raised up a thriving church of 200.
In 2002, Pastor Ralph planted a church in Dakar, Senegal, close to the Sahara Desert. The French-speaking nation is more modern than Sierra Leone, but Islam is very entrenched.
Ralph and Brenda spent 10 years in Senegal, chipping away at the hard soil. Today, the Dakar church is thriving, and Pastor Ralph and Brenda work in their mother church.
If you want to know more about a personal relationship with God, go here
Read testimonies of pastors in Africa: Bissau, Sierra Leone, West Africa, African missionaries to Europe, 
About this writer: Michael Ashcraft is a financial professional in California.