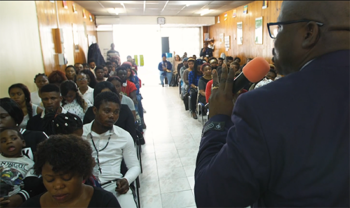 By Michael Ashcraft —
Desmond Bell was not afraid to launch out as a pastor and "pioneer" a church at Wilberforce, Sierra Leone. He had already conquered his worst fear.
He had gotten married.
"I thought marriage wasn't worth it because I was afraid I would be like my dad," Desmond recalled. He grew up with a single mother because his dad had been unfaithful.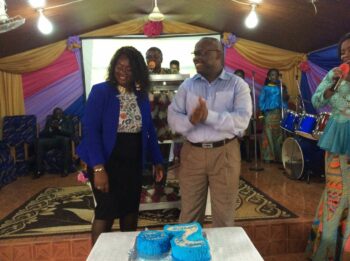 "But (my pastor) showed me that I could make a difference. He showed me how to love my family. It was actually Pastor who influenced us to get married because I was scared. He showed me I could be loyal to my wife."
Three pastoral assignments later, Bell, now 52, took over a church in Marseille, France from Charlie Forman who now is an evangelist. It has been an astounding odyssey for a man born into one of the poorest nations of the world.
When Desmond was only two months old, his mom, a telephone operator, separated from his dad. Bell grew up in a middle class home in Sierra Leone's capital city, Freetown, and integrated in 1992 into the Door Church which was exploding in the middle of a guerrilla war.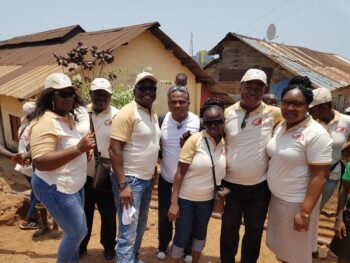 At 19 years old, Bell got caught up in the whirlwind of exciting preaching, enthusiastic outreach, commitment and loving pastoral attention that marked that early church. Pastor Alvin Smith became a father figure for Bell.
He met his wife, Matilda, another young person drawn by Holy Spirit fire, and they married only after Pastor Rob Scribner from Santa Monica pushed them forward. "It was obvious that they liked each other," recalled Rob, whose church had help bankroll revival in Sierra Leone.
Bell, who is four years older than Matilda, pioneered a church in Wilberforce in 1998. He was among the first ten pastors to be launched out of the Freetown congregation.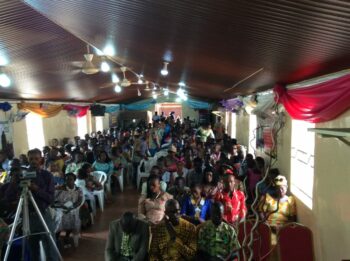 The Wilberforce church was housed in a military base and formed mostly of soldiers and their families. He had a brush with death when a soldier came to church with a gun to kill him, but ushers (fellow soldiers of the angry man) stopped him at the door.
Why did the soldier want to kill him? Because his wife wouldn't stop going to church. Eventually, the two became friends, and the soldier later got killed in civil war combat, Bell said.
On another occasion in 1999, rebel forces pushed through Wilberforce, going from house to house. All the neighbors were huddling, hidden, at Desmond's house because they figured they would be safest there. Desmond had God's favor. Even the local iman had joined the group.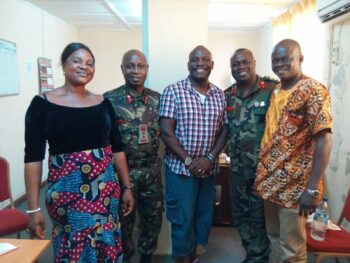 As he prayed that his infant daughter would NOT make noise and alert the rebels to the presence of people, Desmond peeped out his window. He saw rebels enter his neighbor's house. But then they seemed to move away from Desmond's house. There was not natural explanation.
The brush with death was something he told his family. Immediately, family members in England began the process to apply for refugee status for Desmond and his family. Since Desmond had studied in England, they figured it would be a slam dunk.
But ultimately, Desmond himself put the brakes on the process. What would happen to his fledgling church in Wilberforce? He decided to stay, despite the risks.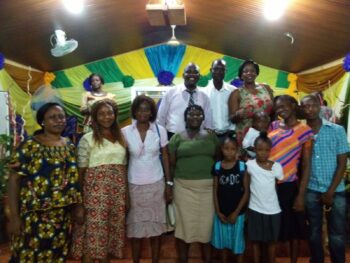 "I could have died," he said. "But it was the will of God. If I would have gone to England, I think I would abandoned God altogether. Sometimes it seems like God's will is very difficult. It's hard to swallow. Every logic was to go to England. But God told me to stay in Sierra Leone.
"It was the best decision of my life."
After raising up a thriving church, Bell was called to the Democratic Republic of Congo in 2002. It was a whole new level of challenge. No longer was he "pioneering a city," now he was taking on a whole nation.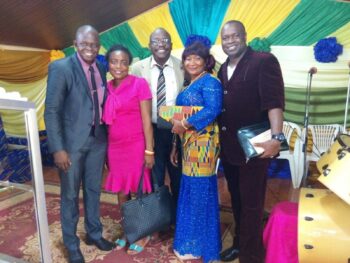 Not only was he faced with cultural differences, he had to learn French. Again, God blessed his work and faith. A church of 600 was raised, and three baby churches were planted out. Lighthouse sent a medical mission to support his church in 2005.
The next daunting task was to take over the church in France, that Forman had raised up in 10 years on unproductive soil. "What am I going to do?" he asked himself before he accepted the challenge. "Where am I going to start?
But God quieted his self-questioning and confirmed to him that he was, in fact, the man for the job. The work in France had yet to make inroads into the white French population.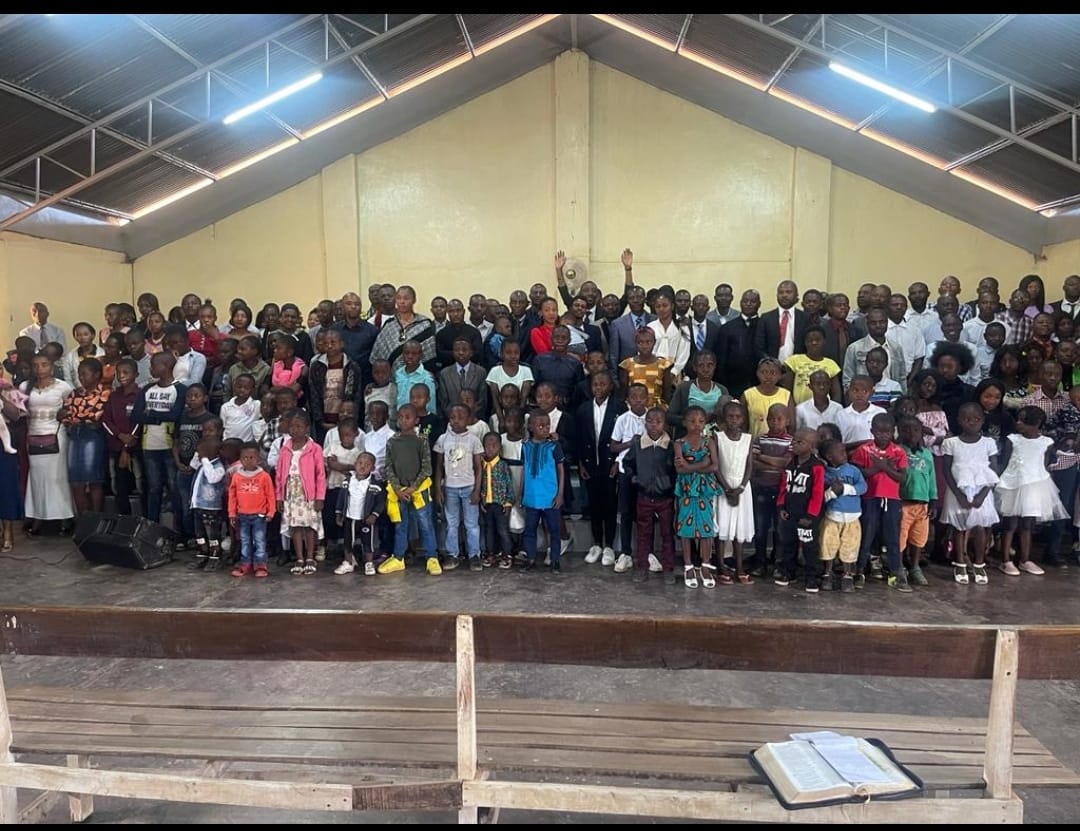 "Not all of the white French don't believe in God," Bell said. Diligent outreach has been netting a growing segment of that population. "God has given us the breakthrough. It is clear that God can still do His work."
Bell visited the United States for the 2012 Tucson Door Christian Center conference in June. He has come to conference every other year since 1998 and even preached once in 2006.
If you want to know more about a personal relationship with God, go here
About this writer: Michael Ashcraft is a financial professional in California.