By Talia Wise —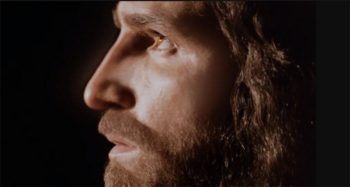 Actor Jim Caviezel gained worldwide fame playing Jesus in Mel Gibson's smash hit film "The Passion of the Christ", and now the star says there may be more than one sequel to the blockbuster.
For years there have been plans for a sequel titled "The Passion of the Christ: Resurrection", but while appearing on "The Shawn Ryan Show" Caviezel shared that the upcoming project could be split into two films.
"(Gibson's) been on this for a long, long time… it will be the biggest film in history. It might be two films. Could be three, but I think it's two," he said.
Caviezel would play Jesus again in the upcoming film about the Resurrection.
As CBN News reported, the highly-anticipated sequel has been in the development stages for the last 10 years. In 2016, Gibson told Greg Laurie at a Harvest Crusade that he wanted to take his time in developing the screenplay.
"It's called 'The Resurrection'. Of course, that's a very big subject and it needs to be looked at because we don't want to just do a simple rendering of it — you know, read what happened," Gibson explained.
"But in order to read it, experience and explore probably deeper meanings of what it's about, it's going to take some doing," Gibson continued.
In January, film journalist Jordan Ruimy shared that the screenplay has been in the works.
"Gibson has been hard at work on the screenplay with Braveheart screenwriter Randall Wallace. There have already been six drafts. 'Resurrection' would focus on the twenty-four hours encompassing Jesus' passion and the events that occurred three days between his Crucifixion and Resurrection," Ruimy explained.
While Ruimy had predicted production would begin this spring, Caviezel says it more likely will be in the fall.
The original film made $612 Million on a $30 million budget making it the highest-grossing R-rated film in North America and one of the most successful independent films of all time. — CBN