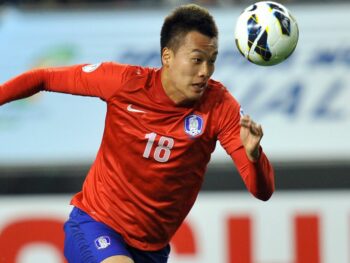 By Alice Kim –
After Shin-Wook Kim scored a 2014 World Cup goal against Costa Rica, a TV broadcaster asked who he wanted to thank in his moment of glory. Usually, players honor their parents or fans, but Shin-Wook surprised the reporter.
"God!" he boldly declared. "I am a soccer player who belongs to God."
Today, Shin-Wook plays for the Hong Kong premier league team Kitchee. Whether on the field or off, he talks about Jesus so much his teammates call him "Church Brother."
Shin-Wook Kim made his professional debut in 2009 and quickly rose to the top of the K League 1 and won the MVP Award, Best 11 Strikers, and Adidas All-In Fantastic Player Award in his first five years. Because he's so tall (he's 6'5"), Shin-Wook's nickname is "The Advancing Giant," a reference to the Japanese manga series "Attack on Titan" in which humans fight giants. (See related: God moments in anime)
Height is often an advantage in soccer to win balls in the air.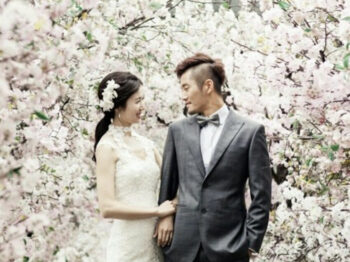 During the 2014 World Cup selection, Shin-Wook was not a starting player but was used to great effect as a substitute. He cemented a reputation as a "super sub" by often scoring within three minutes of being substituted on to the field.
Reporters have often been surprised by his answers to their questions. They expect a lengthy dialog about soccer, but he gives short discourses about Jesus.
"The average person doesn't understand, but every soccer player has abandoned everything for the goal in front of him since he was young," Shin-Wook told the CTS channel. "That is how soccer is played."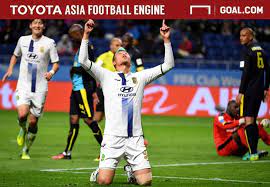 The first time Shin-Wook attended church was during middle school. It began with a book that his friend gave him: Joy Dawson's Forever Ruined for the Ordinary. At the time, he didn't believe in God, but it caused some self-introspection.
Is there such a thing as a god? he wondered. Wouldn't I really need someone to rely on in my life? He kept such thoughts to himself.
Since the third grade, Shin-Wook had played soccer. But suddenly he was presented with something to consider that is bigger than sports.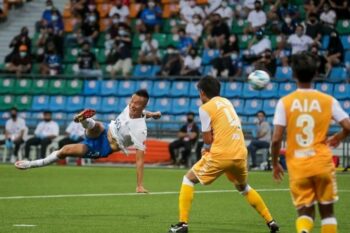 "Whether I win or lose, succeed or fail the preliminary round, there is always emptiness inside me," he recalled. "When I was in middle school, I thought, 'What should be my real-life goal?'"
A friend invited Shin-Wood to church, and while he was there he prayed to see if God was real. Strangely, his body felt an unusual warmth. A spirit of repentance fell on him, and he remembered transgressions from his past like stealing from a local supermarket.
While he prayed, he had his eyes closed. When he opened them, he saw a supernatural light. Shin-Wook laid his life down to Jesus that day.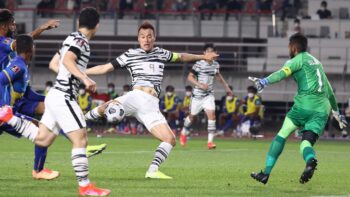 "I promised God I'll live for God my whole life until death," he recalls. Then he vowed: "I'm going to play soccer for God!"
"I have not missed any services from Wednesday worship or any all-night worship sessions."
Whenever Shin-Wook gets stressed or worried about games, he goes to church and asks for prayer.
After the World Cup, Shin-Wook got injured and spent time in the hospital. A reporter visited him and was surprised to see many scholarly books about the Bible on his shelf. There were books about Hebrew morphology and a Hebrew Bible dictionary.
"You're not a pastor," the incredulous reporter said. "How can a soccer player read such books?"
As he often does, Shin-Wook surprised the reporter with his answer.
"I read all the books of the Bible, and now I need to know not only the word but also the language," he said.
On the field, he dominates play. He wants to strive for excellence in Bible knowledge also.
While in the hospital, Shin-Wook started a Bible study for other players since the hospital was a specialty medical center for high-level soccer stars. Guys who worried that their career was ruined by injury sought him out for wisdom. His hospital room became a gathering place for players, where Shin-Wook could teach and lead them in worship.
Shin-Wook reassured them, prayed for them, and pointed to a Higher Source, someone more important than soccer – Jesus Christ.
If you want to know more about a personal relationship with God, go here
Alice Kim studies at the Lighthouse Christian Academy near Koreatown, Los Angeles.