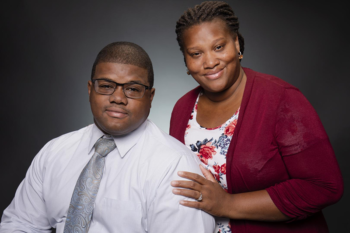 By Michael Ashcraft –
Andrae Brooks, 16, didn't recognize the man at his door.
"I'm your father," said the man, who had been in jail for trafficking drugs for most of Andrae's childhood.
"What do you want?" Andrae retorted.
Awkwardly, Andrae's father attempted to talk to his estranged son for about 10 minutes before he gave up, saying, "All right, I'm going to come back later."
"You don't need to," Andrae replied, coldly.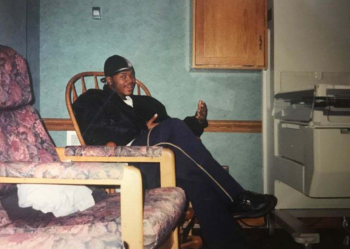 Cagey and closed off, Andrae was incredibly gifted at cutting people off and shutting off his feelings toward them.
Born in New Jersey, Andrae never went to church. Because Dad wasn't in his life, his mom had two jobs to carry the household and leaned heavily on Andrae to take care of his little sister, younger by nine years.
"I didn't get to play on the basketball team because I always had to pick her up and watch over her. I was the free baby sister," Andrae says on a Virginia Beach Potter's House podcast. "I loved basketball."
When Andrae was 14, Dad tried calling him from prison. At 16, Andrae rebuffed Dad at the door. At 18, he didn't come to the door when his father knocked.
He was guarded, suspicious of others' motives and ready to fight at the slightest misunderstanding. By choice, he limited his friendships to three all throughout high school.
There were brushes with the supernatural when he was young. On one occasion when walking alone on ice in 14-degree weather, he broke through and should have drowned. But he "popped up" and managed to pull himself out. On another occasion, he hit his head and went unconscious in the pool but miraculously regained consciousness when dragged from the pool, spitting up water and blood and asking what happened.
Andrae avoided drugs because an uncle died from abusing them, and he swore he would never use.
Once he graduated, Andrae was wondering what to do with his life. He was sleeping on his mother's couch being a "bum." When his close friend got married and moved to Virginia, he moved in with them. He would do chores to show his appreciation for the free living arrangement.
But when the wife got saved, she invited Andrae to church. He had no intention of going. "If you don't go, you'll be on the street," she replied. Sometimes the harshest of evangelisms work. Thus under the threat of ultimatum, Andrae went to a New Year's concert and drama activity.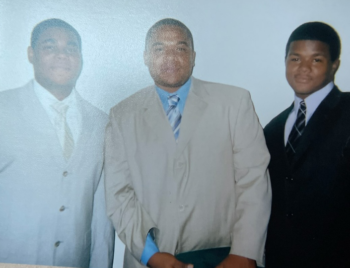 Those Southern folks were strange. He was used to not talking to strangers, not even looking at strangers – the custom of New Jersey. But the church folk from Virginia came up and introduced themselves in a friendly manner. They wouldn't even let Andrae alone when he got his food. It was awkward.
The Christian rap was corny. But the dramas resonated with Andrae. He liked theater. When he saw a man carrying a huge burden (representing his sins and addictions), he could relate to the unburdening the other actor did. He didn't know he represented Jesus.
When the altar call was given, he peeked at his friend, whose hand was raised, and that's all he needed. His hand shot up. He went up to the altar and received Jesus into his heart. The emotions were overwhelming, even if he didn't understand hardly anything.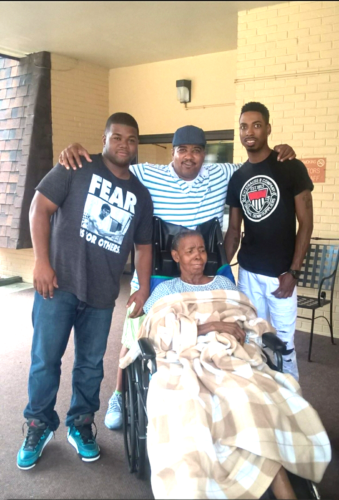 "We're saved! We're saved!" he rejoiced with his buddy.
He called his mom and told her the good news. "I'm saved!" he said.
"From what?" she responded.
"I don't know, but you need to get saved," he answered. All he knew was she didn't want to go to Hell.
In a sad and tragic turn of events, his buddy and wife broke up after a year. Andrae was left wondering where he would go. The pastor invited him to live at his house, but Andrae didn't like the idea.
"If I don't know a Bible verse, will I have to do a pushup?" he worried.
But God made it clear. He was to live with the pastor.
That's where Andrae really began to grow. He hadn't seen what a father was like. Here was a man who preached with conviction on Sunday and Wednesday, but played with his kids and helped his wife out with chores around the house.
It was a revelation, one that Andrae took with him into his marriage.
With the emotional baggage from his childhood, Andrae did not make friends in the church easily. If you looked at him wrong, he lost track of the sermon and had storm clouds over his head. He was ready to fight in the church parking lot for all kinds of offenses, imagined and real.
The sin of immorality left his life easily, bitterness and unforgiveness and anger, not so easily.
Andrae had to cry out to God and submit to discipleship to overcome the thoughts that invaded his mind and poisoned his relationships.
Andrae has remained something of an introvert, but he has learned to appreciate and love people.
Today, Andrae is a gifted evangelist. His life turned around. He learned from his pastors how to be a better father, play with his kids and love them. He is grateful for the salvation he found in Jesus Christ.
Six months after salvation, he felt the conviction of the Holy Spirit and reconciled with his father. Interestingly, his father had gotten saved one year prior.
If you want to know more about a personal relationship with God, go here
About the writer of this article: Pastor Michael Ashcraft is also a financial professional in California.