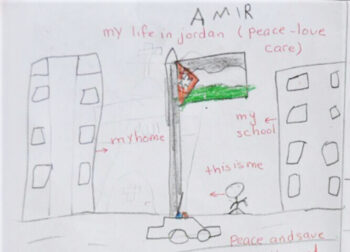 A 6-year-old refugee girl from Iraq had learned from a native missionary in Jordan that God loved her and her family, so she concluded He must be different from the divine being – confusingly, also called "God" – that her parents blamed for the loss of her grandfather.
Her grandfather had died when a suspected Islamic State (ISIS) militant in Iraq rammed the car he was riding in as her father drove. Before the collision, her father had received a phone call from an unknown person who threatened him.
"He told my father that if we didn't leave the house, he would come and kill the whole family and take all our money," recalled Sara*, now 9 years old.
Such threats were typical of ISIS militants, but her father felt he couldn't give up the family home so easily. On the way back from a trip to a market, the car following him struck his car, overturning it and killing Sara's grandfather. Her father was taken to a hospital unconscious.
"My mother and grandmother were terrified to the point that we did not eat or drink well," Sara said. "I slept beside my father in the hospital every day and cried."
As her mother railed against God, fearing He would take him to heaven, Sara prayed the Lord would return her father to consciousness. A week later Sara was overjoyed when he opened his eyes, but then her mother had to tell him that the crash had taken the elderly man's life.
"My father said only one sentence, 'Why, God?' and I felt then that God hates us," Sara said. "I became so afraid of God."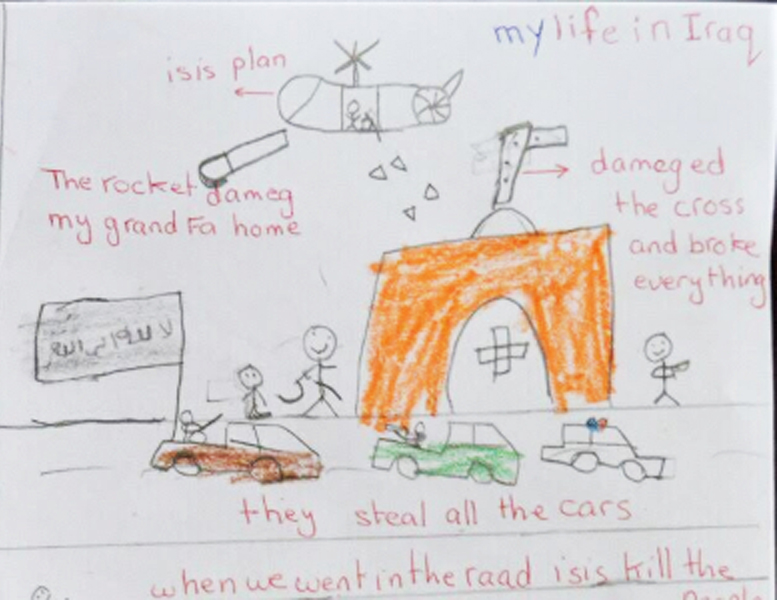 After her father's recovery, the family later fled to Jordan, where they enrolled Sara in a local ministry's school. She didn't understand why they would put her in a church's school, she said, as they blamed God for her grandfather's death.
"I went to school on the first day and was very worried and nervous and cried a lot, but there was a beautiful teacher who came and sat with me," she said. "I loved her so much, she took care of me and treated me kindly. She loved me a lot, and I loved her."
When the teacher taught about the loving God who protects people from harm and evil, Sara thought she must be talking about a being different from the one her parents blamed. One day she was deeply missing her grandfather and crying at school, and the teacher noticed that she was frightened as well as sad.
Sara told her that she missed her grandfather, and that she was afraid that the other divine being who took him away would visit her family again.
"I explained to her the incident of my father and grandfather, how ISIS followed them, and God left them without doing anything," Sara said.
When the teacher assured her that there was only one God, Sara told her she was then lying to her about how God takes care of her and her family.
"My teacher hugged me and explained to me that God does not want someone to hurt us or want us to suffer, but that God allows it in some circumstances because He wants what is best for us – that my grandfather went to be with God in heaven because he was old and could not bear to suffer like my father suffered in the hospital," she said. "She said that God does not want to see me afraid or blame Him for what happened, but wants us to pray and thank Him."
The teacher told her that one reason God brought her out of her house was so she could come to Jordan to learn to draw and sing the Christian songs that she liked, Sara said.
"After my teacher had finished talking about God, I cried," she said. "I lifted my eyes to the heavens and said, 'Oh God, forgive me, for I would have blamed you. Oh God, forgive my father and mother, for they do not trust in Your will and Your wisdom over our lives. And thank you God, because you took my grandfather, and You take care of him in heaven. Now I trust You and will always pray for my parents so that they also trust in Your Word and know You well. I love you so much. I thank You for having made me come to Jordan." — Christian Aid Mission
To learn more about Christian Aid Mission, go here
*Name changed for security reasons