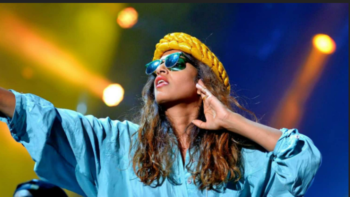 By Michael Ashcraft –
M.I.A. – the UK rapper who was banned for a time from the United States because she was thought to have ties to terrorism – has become a born-again Christian after a supernatural encounter with the Messiah.
"I had a vision and I saw the vision of Jesus Christ," she told Apple Music's Zane Lowe in an interview.
Born to a Sri Lankan Tamil family in the United Kingdom, Mathangi "Maya" Arulpragasam reached overnight success with her multiple platinum song "Paper Planes," which pokes fun at discrimination against immigrants from war-torn countries.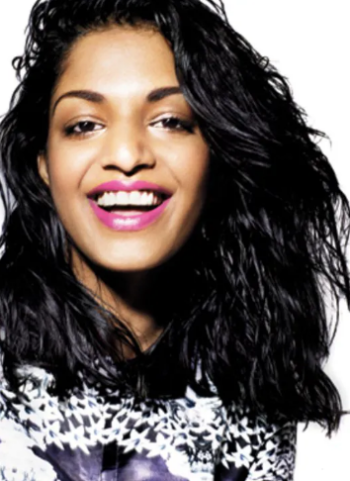 After being denied a visa into the U.S. in 2006, M.I.A. blamed "them thinking I might fly a plane into the World Trade Center" because of her dad's ties to separatist Tamil groups that the U.S. call terrorist.
Her hit was born.
M.I.A. is an outspoken critic of the Sri Lankan repression of Tamil peoples. She has also spoken up for Palestinians on Israel's West Bank.
Turning to Christ, she says, has caused her worldview to shift – a makeover that jeopardizes her standing with her mostly progressive fanbase.
"Basically, all of my fans might turn against me because they are all progressives who hate people that believe in Jesus Christ in this country," says the singer.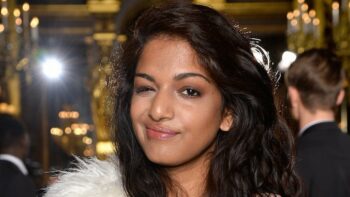 M.I.A. was born in London. When she was six months old, the family moved to Jaffna in northern Sri Lanka, where her father founded the Eelam Revolutionary Organization of Students, after a succession of pogroms against Tamils in the island nation off the coast of India.
For a time, M.I.A.'s family went into hiding, as the government hunted them down. Though born Hindu, M.I.A. studied at Catholic convent schools. The Sri Lankan army reputedly shot bullets randomly into the school on a regular basis to terrorize the locals. Along with all the other students, M.I.A. would dive under the desks and tables to avoid getting shot, a regular occurrence she described as "fun."
At age 11, M.I.A. was brought as a refugee to England where she grew up in the "incredibly racist" Phipps Bridge Estate, a slum. There, she mastered English, and her mom worked as a seamstress for British royalty. Immersed in political activism, M.I.A.'s father was absent from the family, leaving a hole in her heart. Her mom became Christian.
M.I.A. loved art and pursued film but got sidetracked by hip hop and dancehall music, which she was introduced to by eavesdropping on the beats blaring from neighbor flats after her own radio was stolen. Her stage name came from the time she lived in Acton and was looking for her cousin who was "Missing in Acton."
Once on vacation in the Bequia in the Caribbean, M.I.A. was dancing in the street at a "chicken shed with a sound system," and some Christians invited her to church.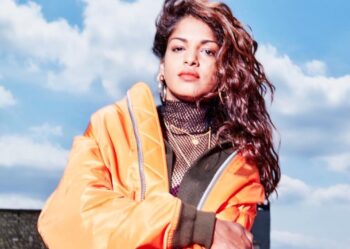 "They convinced me to come to church where people sing so amazingly," she says. "But I couldn't clap along to hallelujah. I was out of rhythm. Someone said, 'What happened to Jesus? I saw you dancing last night and you were totally fine.' They stopped the service and taught me to clap in time. It was embarrassing."
Upon her return to London, she wrote "Galang," which launched her into underground sensation status when it got frequent play in dance halls and fashion shows. But her real hit was "Paper Planes."
M.I.A. was born-again in 2017, but she hadn't revealed it publicly until now. She says her music will start talking about Jesus moving forward.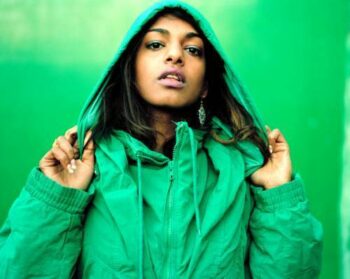 "Since then, my head has been in a totally different place," M.I.A. says. "It's very creatively a crazy thing because it turned my world upside down."
M.I.A. says coming to Christ has been a natural progression for her life.
"Being a Tamil and being a Hindu, I was very comfortable that I'd arrived finding myself, which is, I think, going to be weird for America to process," she says. "But I had a vision and I saw the vision of Jesus Christ.
"Everything I thought and believed was no longer the case. And I think that was maybe a sign that something major was going to happen in the world and that people were needing to be introduced to this concept. This vision turned my world upside down. I kind of couldn't let go of the Tamil side."
M.I.A.'s coming release of MATA, a full album, will be influenced by her upbringing but with a base of Christianity. Her hot new single, "The One," is now streaming.
"I'm still me. That's still my language. And those are still my tools to be able to create beats like that or a sound like that," she says. "But I think the message was just to get to a peaceful place. Watch the space. The history is, even if it costs me my career, I won't lie. I will tell the truth, and I will tell you what's on my mind and my heart."
"I'm coming back now saying 'Jesus is real.'"
If you want to know more about a personal relationship with God, go here
Michael Ashcraft is a pastor and a financial professional in Los Angeles.