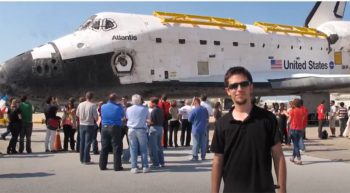 By Elizabeth Forman –
His vaunted career in aerospace engineering led him to being featured in National Geographic for his research with NASA.
But the PhD from a German university couldn't save Dr. Dragos Bratasanu from personal heartbreak when his startup flopped, and he went back to his parents apartment depressed, in wretched pain and envying the dead in the local cemetery.
"The pain was so intense, I took my pillow and cried out to God from the bottom of my heart," he recalls on a CBN video. "God, if you're real, I need you."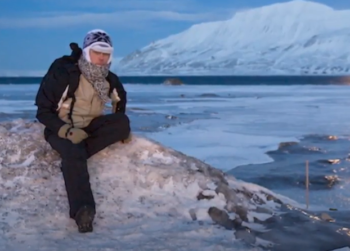 Growing up in Romania, Dragos was turned off by religion because it involved "bowing down to bones," burning candles and the belief that you can only get to Heaven through your local priest.
Instead of seeking religious truth, he sought scientific truth. Excelling in his studies, he got the chance to study in Germany, where earned his PhD in space science. He worked with the Romanian Space Agency, got a chance to work with NASA and was commended in a National Geographic article.
At the top of his scientific career, he fell to the depths of inner despair. His business failing, he was humbled to the point of not being able to pay his bills and moved back with his parents. He cursed his fate.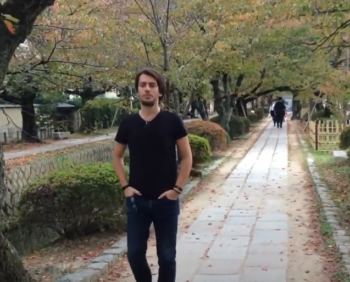 When he considered embarking on a spiritual quest, Christianity was his last option. He studied Buddhism, Hinduism, Islam and other major religions. He even traveled to the Himalayas to study under the most renowned Buddhist monks. All seemed to offer good tenets, but didn't resonate with his soul.
While he was on a sabbatical in Hawaii, a non-believing friend recommended he read Katheryn Kuhlman, the revivalist who reported widespread miracles in her meetings across America.
Being the good scientist that he was, he didn't dismiss the claims of healing because he knew that science can only observe data. The number of miracles attested to was staggering.
"You simply cannot deny the evidence," he says. "The worst and most hideous diseases have been wiped away. The role of science is not to define what's possible and what's not possible and to tell us what we can or cannot do. The role of science is nothing more than to look, to explain, and to understand, that's it."
Perhaps, he thought, he was getting a glimpse into a dimension he had previously ignored. When he got to the end of the Katheryn Kuhlman book, there was an invitation to receive salvation.
"The overwhelming feeling of love was so powerful, so profound, it was undeniable," he says. There in the kitchen, he clasped the countertop to keep from falling to the floor, so overcome was he by the presence of God.
"Science and technology have transformed our world in beautiful and amazing ways," he says. "But they are not enough to fill the emptiness in our heart, to allow us to live meaningful, purposeful lives, to really feel the flow of the spirit of love within us and to fulfill our destinies in this world."
"When you come to Jesus with an open heart, not to church, not to religion, there is a more profound dimension and all love, all power, and heaven lies there when you come and you embrace Him, when you open your heart to the Holy Spirit, when you open your heart to Jesus."
If you want to know more about a personal relationship with God, go here
Elizabeth Foreman studies at the Lighthouse Christian Academy near Westchester, Los Angeles.