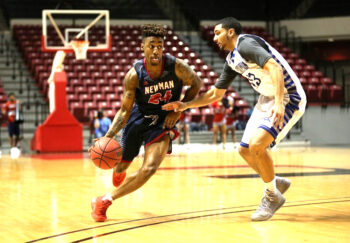 By Jalen Jenkins –
As a college basketball player who evidently wouldn't make it to the NBA, Daniel Nwosu Jr. took a minimum-wage job as a janitor at his college.
It's a good thing because that's where he learned to rap.
Today Daniel is known as Dax, a famous rapper who presents the gospel to sinners with a non-traditional voice. His searching – and sometimes profane — "Dear God" has 42.5 million views on YouTube.
"I believe in God," says Dax on Genius channel on YouTube. "I'm not a Christian rapper, I'm not a mainstream rapper, I'm not a YouTube rapper, I'm not an underground rapper, I'm not a green or a blue rapper. I'm an artist. One day I'm going to rap about how I'm the best. The next day I might rap about my belief in God. The next day I might rap about how I love this girl."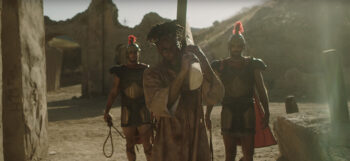 Born to Nigerian immigrants in Canada, Daniel Nwosu attended a Christian high school. By a miracle, the coach from Sunrise Christian Academy in Wichita, Kansas, saw a video of his play and offered him a scholarship for his senior year.
But he had to attend chapel every day and church on Sunday. Also, he had to observe Sunrise's strict behavior code, which meant no flirting. Dax literally didn't even talk to a girl that entire year.
"He poured everything he had into basketball," says Michael McCrudden on his YouTube channel "Before They Were Famous." "He had 6:00 a.m. workouts. He would lift weights. And on top of this, he had his own crazy workout routine. From all this, the dude would literally fall asleep in class because he was exhausted."
Aiming for the NBA, Daniel played at three different colleges to complete his four-year degree. In his senior year, he led his Division 2 conference in scoring.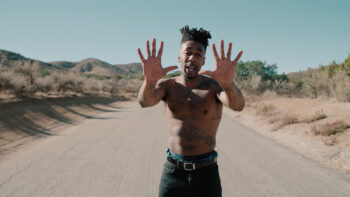 Academics were not his major focus, but he had an active brain and was drawn by philosophy. He started majoring in psychology, switched to economics and finally got a degree in communications from Newman University in Wichita, Kansas.
It was math class that gave rise to his stage name Dax. He shortened Daniel and added x.
"In math, x is always a variable," Dax explains. "So I made x a variable for n."
Philosophy and communication classes piqued his interest in poetry. So, as he cleaned the campus, he composed poetry and rapped with a mop and bucket. His first video was filmed on a work break.
Upon graduation, he moved to Los Angeles and started working with secular hip hop artist: OT Genesis, Futuristic, YG and G-Easy. He released his first EP in August 2018 but hit great success with "Dear God."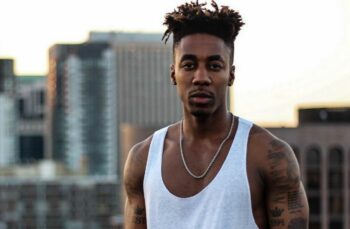 "Dear God" is not orthodox, squeaky-clean theology. It's not for the youth group at your church.
It asks questions in the voice of an atheist – or maybe an agnostic – of God. And thus it is something that non-Christians might listen to. By asking tough questions, it leads its listener to Dax's life and conclusions. He has found the answer ultimately in God.
For sure, many Christians will find him objectionable: he calls himself a rap god, his preferred pose and video is to flaunt an enviable six pack, he drops cuss words about as often as some people brush their teeth.
Still he insists, faith is his central factor.
"Let be clear, I'm a Christian," he says. "But sometimes it's hard to believe."
So the controversial elements of his presentation must be understood as means to appeal to a non-Christian audience who shun suit-donning Christians.
Dax says he wants to motivate young people in positive ways. He doesn't rap about sex, drugs or violence.
"Outside of music my passion lies behind motivating others," he says on The Hype magazine. "I started off with poetry and motivational speaking so, in my spare time, I'm always thinking of ways to motivate others to chase their dream the same way I'm chasing mine. Other than that, I still play basketball frequently and workout."
Jalen Jenkins studies at the Lighthouse Christian Academy near Venice, CA