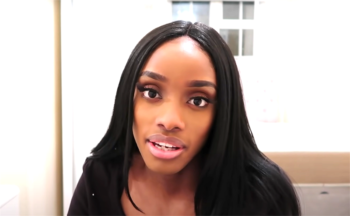 By Jalen Jenkins —
Raised in England in a Muslim family, Laila Nassali was bewildered by the number of religions and different doctrines.
"It was so confusing for me," Laila says on her YouTube video channel. "God is not a God of confusion, so why are there so many different religions out there? If he's the one true God, why are there so many religions saying he's this or he's that? It looked like a confusing puzzle that I would never be able to solve."
Like so many, she gave up on trying to compare, contrast and determine the truth. Instead, she started to live for personal pleasure and be happy-go-lucky like so many fellow university students appeared to be having fun.
"I was literally just living my best life, and that led me to a lot of sin," she says. "I was trapped in the flesh. I didn't believe in God, period."
One day she randomly felt anxiety and depression, because of living in the ways of sin. "I had thoughts of death, and where am I going to go?" she says. "I had all of this torment in my heart. It led me to the point where my spirit was crying out. I couldn't fathom that I didn't have a purpose.
"It took me to go into the dark to realize there is a God somewhere."
Out of her agony, she decided to pray: Who are you God? she asked.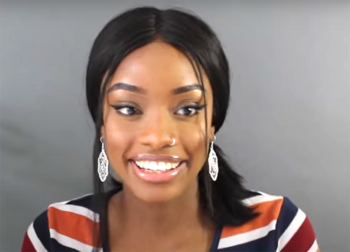 She didn't pray at a mosque, as her Muslim parents had taught her. She prayed in her bathroom.
In the following days God brought a Christian into her life. She just "happened" to catch a cab with a pastor, who talked the entire time about God, Christianity, and prayer. Next, she ran across two random girls on the street who talked to her about God.
Then it was Instagram. Scrolling through, all she saw was posts with crosses, which was weird because she knew the algorithms based on her previous interaction with Instagram would not lead her to crosses.
Then a friend invited her to church.
"I was seeing people's love for God," says Laila "And I saw the way people worshiped and poured themselves out to God. And I started crying uncontrollably. I didn't know where it came from because I didn't feel like crying.
"It was the Spirit of God in the room," she adds. Her turning to Christ is similar to 100s of Muslims, especially women, who become Christian once they have immigrated and established themselves in the West.
The power of the Word and the Spirit overcame her, and she surrendered to Jesus as her Savior. "It was like Jesus is my Lord."
Since then, she has been attending church – and she still cries.
"I just randomly cry through songs or people worshiping him," she says "My spirit inside is just connected to this love that he pours on all of us, not only believers but unbelievers too."
Jalen Jenkins studies at the Lighthouse Christian Academy near Culver City, CA.