By Mark Ellis –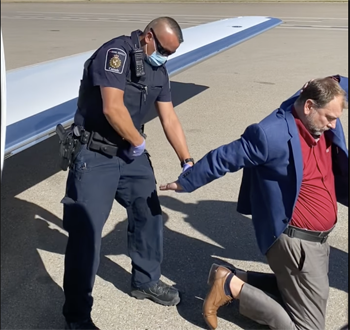 Pastor Artur Pawlowski was arrested on the tarmac at the Calgary International Airport on September 27th following a speaking tour in the U.S. promoting freedom from Covid restrictions.
He was arrested by Canadian Border Services, rather than the police, and charged with failure to wear a mask. Authorities said he was released later that night.
Artur and his brother Dawid Pawlowski were arrested in May for holding church services that flouted rules on masking and physical distancing. (Note: Dawid is currently running for a Calvary city council seat.)
In June, the brothers were found guilty of contempt after violating COVID-19 health orders.
At a sentencing hearing earlier this month, Alberta Health Services asked that Artur be jailed for 21 days and Dawid be sentenced to 10 days. The court was asked to fine Artur $2,000 and impose $15,000 in costs. A decision by a judge is expected Oct. 13th.
At his sentencing hearing Pastor Pawlowski remained defiant: "Canada has fallen. Sure you can lock us up and throw the key away, but our political imprisonment will shout even louder about the hypocrisy."
The pastor, who grew up in Poland when it was under Soviet domination, gained attention in April when he kicked health officials and law enforcement officers — who were there to enforce mask mandates — out of his church.
He labeled government authorities as "Nazi psychopaths" and "sick, evil people" who were "intimidating people in a church during the Passover."
In May, he was arrested by the Calgary Police Service for holding indoor worship services, which the agency described as "organizing an illegal in-person gathering."
Later that month, arsonists allegedly set fire to a garage adjacent to his private residence. The pastor said the fire was a sign "someone wants us dead," referring to his wife and himself.
In between the hearing and the upcoming sentencing, the pastor flew south to the U.S. for an anti-vaccination speaking tour, where he met with many conservatives, including Eric Trump, according to Fox News.
"It is total insanity," Pastor Pawlowski told Laura Ingraham on September 29th. "I came to the United States with a simple warning: Look what they are doing to me. If you will not rise up and come to our help, you are next. They came for me. They are coming for you as well.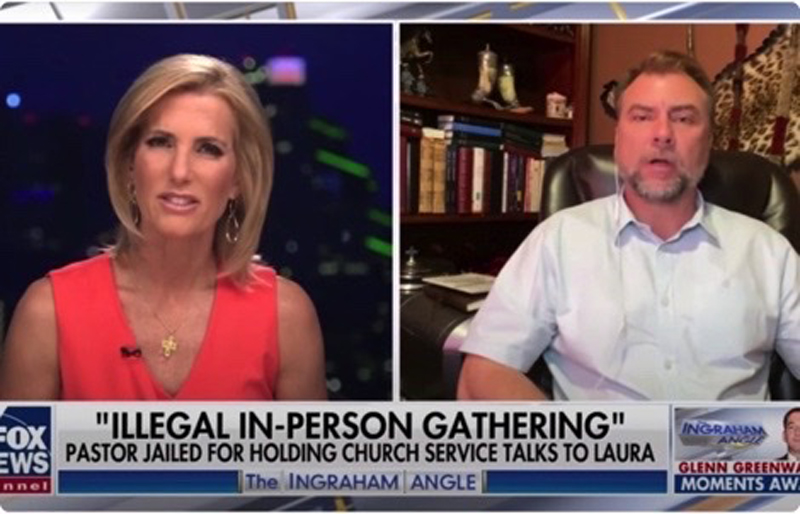 "I was told I was under arrest for two warrants. One for officiating a church service in June and another one for not wearing a mask – two criminal charges.
He said people who came to greet him at the airport were kept hundreds of yards away. "The Canadian authorities didn't want anyone to film their behavior. Now I'm facing four years in prison for my previous charges and two more criminal charges, potentially two more years for my 'horrible crime.'
"I grew up behind the Iron Curtain, under the boots of the Soviets. What they are doing today is identical to what I remember growing up.
"I was handcuffed like a common criminal, like a terrorist, like Al Qaeda's most wanted…thrown into solitary confinement like a criminal.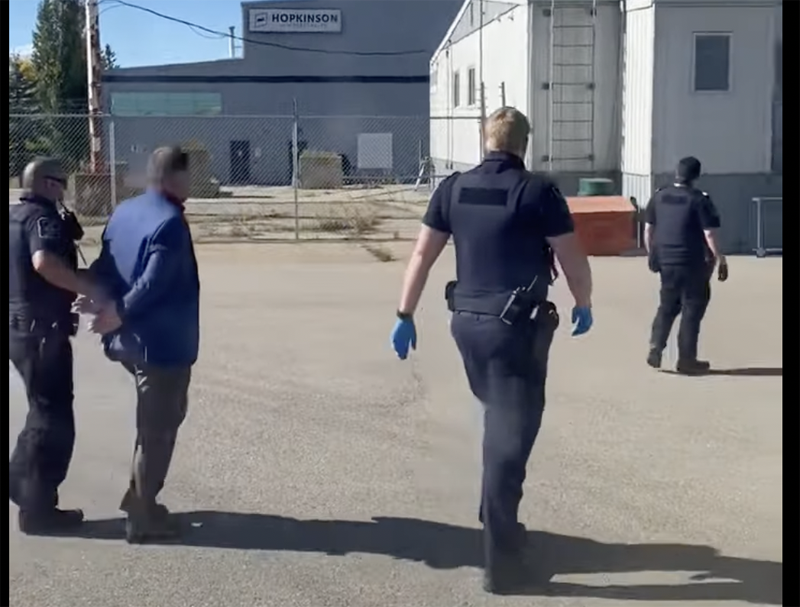 His harassment is meant to deter others, he charges. "They wanted to break me to show the whole world what they do to those who dare to speak against our tyranny.
"Come to the rescue. Rise up America. Rise up Canadian patriots. It's time to push this great evil away. If you will not do it, you're next."