By Mark Ellis —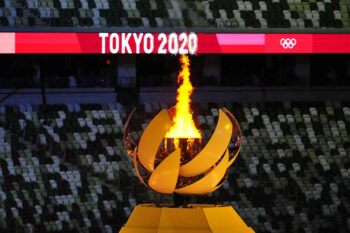 With less than three per cent of its population of 126 million identifying as Christian, and less than one percent evangelical, the Japanese are the world's second largest un-reached people group. Most people in Japan have not been to church, read the Bible or know any Christians.
Sadly, the number of evangelicals in the country declined by 0.4% last year, according to the Joshua Project. While the church has grown tremendously in Korea and China, Japan is one of the most resistant countries to the Gospel.
As eyes turn to Tokyo for the Olympics and Paralympics, Japanese Christians are inviting the global Church to unite for one million hours of prayer for the spiritual transformation of their nation.
Japan1Million is an international prayer movement led by the Japan international Sports Partnership (JiSP) and the Japan Evangelical Missionary Association (JEMA) during the 30 days of the Olympics.
"Our sports partnership is driven by a vision to see the Church in Japan grow to 10 million people by 2024," said JiSP director Pastor Keishi Ikeda.
"Working towards that vision, we had hoped to reach a million Japanese people during our Olympic outreach year. Covid closed those doors, but one door remained open; the door to prayer."
"Committed prayer is needed for a significant spiritual breakthrough in Japan. We believe Alfred Tennyson words, 'more things are wrought by prayer than this world dreams of,'" said Pastor Keishi.
Individuals, families, Churches and organizations can register on the Japan1Million website to record their prayer hours as well as access daily prayer updates, information about Japan and Zoom gatherings led by the JiSP and JEMA teams.
"We're praying for fire to fall," Marty Woods, one of the leaders of the prayer movement, told God Reports. "We believe the fields are ripe unto harvest."
Woods was part of a group planning to conduct outreach at the games, but Covid waylaid their plans. "The Olympics is such a great moment for outreach, but all the plans were stopped. Those doors closed, but the door to prayer swung right open." He was part of a group of 250 people praying for the Olympics on the night before the opening.
In partnership with the YouVersion Bible app, the team has also launched Pray 4 Japan, a 17-day Bible and prayer plan available globally in English and Japanese.
"Imagine the impact of hundreds of thousands of Jesus followers around the world praying with one accord for just one nation? What would God do?" asks Nathan Snow, the chair of JEMA.
"We are preparing for the greatest movement of united prayer in reaching Japan for Christ. Will you join us?"