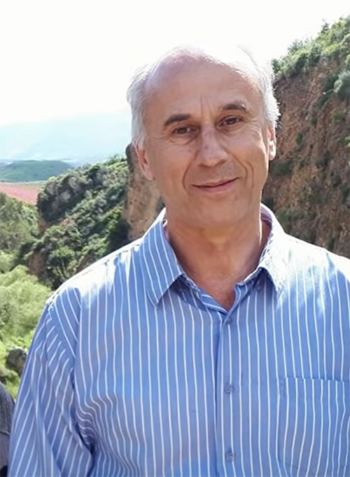 By Michael Ashcraft —
Just seconds before a huge Palestinian rocket exploded and destroyed his apartment, Oleg Korotkyi walked out — unaccountably — and stood behind a protective bomb-shelter-type wall in the latest round of hostilities in Israel.
"Maybe two seconds before the explosion happened, I left my room," says Oleg in a One For Israel podcast video posted on May 13.
Because he figures the odds of his apartment getting hit are low and because he is always working on research, Oleg says he doesn't generally run to the shelter area when the Palestinians launch a barrage. Most of the rockets are destroyed in the air by Israel's Iron Dome missile interception system. But Oleg's apartment in Ashkelon is close to the Gaza Strip, where the Palestinians launch their destructive weapons.
Oleg's wife, who was in the bedroom, simultaneously left that room and found refuge behind the wall, so both their lives were spared. In the attack, one apartment dweller was killed and Oleg's apartment was completely destroyed.
"Usually I don't go to a shelter," Oleg says. "I continue to work every time on the computer to write, to do something else, to read books and so on. That day when it happened, I was in the same situation. I was working with my computer and I wrote a research paper there in my room. But before it happened, maybe two seconds before the explosion happened, I left my room and went out. All three bedrooms were destroyed as well as the whole kitchen. There are no windows."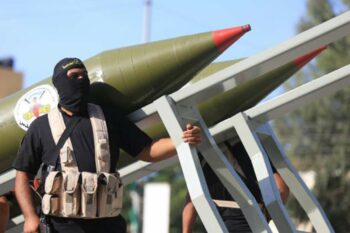 Oleg is a Christian and a professor at the One For Israel Hebrew Bible School in Netanya, though he lives far from there.
He sees God's hand of protection to save their lives. "It is interesting how God works," he relates. "We don't know why we should go out. We just go out. We have no injuries, no problems. We are absolutely healthy, physically okay. We feel that God stays here and he gives comfort and desire to serve him to preach the gospel."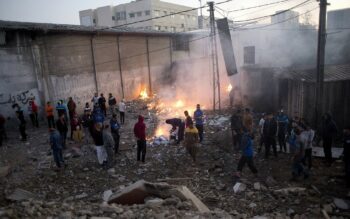 In 2014, Oleg's daughter and grandchildren were saved in a similar fashion. At 6:00 a.m., she felt an angel touch her shoulder and sensed an urge to take the kids to a shelter. About 100 Israelis in her complex were injured by a blast, Oleg says.
The latest hostilities in Israel arise from confrontations with Palestinian Muslims in Israel during Ramadan, the time of Islamic fasting. The anti-Israel group Hamas began firing Iran-supplied rockets into Israel and the Israel Defense Forces responded by bombing extremist positions and tunnels inside Gaza.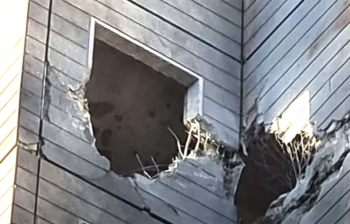 In addition to teaching at the One For Israel Bible School, Oleg oversees church plants among the Russian immigrants in Southwestern Israel. He and his associates are working drug and alcohol rehab centers and counseling marriages, both of which are needful among Russian immigrant Jews in Israel, he says.
Recently the small churches have staged open-air meetings in the park that have been a good way to avoid Covid risk and at the same time bring the message to the people, he says.
For now, God has kept him alive to continue ministry among people.
"I felt God's comfort in my heart," Oleg says.
If you want to know more about a personal relationship with God, go here
Reporter Michael Ashcraft follows not only FINRA but God standards to help people with life insurance, rollovers and annuities in California, Nevada, Arizona and Nebraska. Other states, and services, are to be added soon.