By Mark Ellis —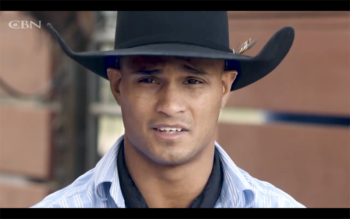 Anthony Thomas had a difficult childhood growing up in Australia. As a rambunctious, strong-willed child, he found kinship with wild horses that led him into a life he could never have imagined.
"I was a troubled kid that ran away from home that had a dream to be a cowboy," he told CBN. "God definitely placed horses in my life and in my heart. I was able to connect with a horse as a young, kid. I've chased wild horses all over the world. They're definitely a soulful creature that comes from God – and it saved my life."
To control Anthony, his parents resorted to prescription medication. "My parents had me doped up pretty bad on several different types of drugs. I knew that I was troubled and confused and I would've ended up in organized crime, or in jail, or dead if I had stayed there in that situation."
Sent away to boarding school, he found part-time work at a "cattle station" near the school. He discovered a mystical bond with unbroken horses. "They were confused and they had used their defense mechanisms to protect themselves and I could definitely relate to them in every way," he told CBN.
Working at the ranch, he learned how to break horses.  He discovered if he could gain the full trust of the horse, he would get close to 100% out of the horse every time.
As a teen, he began to compete at weekend rodeos in the Australian outback and ended up doing well in all the events he entered.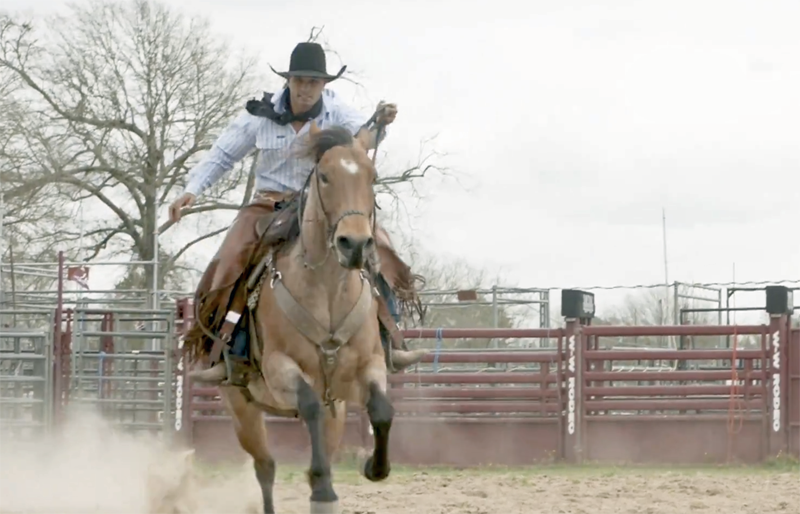 He particularly excelled at bareback riding. "They say bareback riding is taking control of a completely uncontrollable situation. The horse bucks, jumps in the air, is wild, changes directions and we just have to react and respond," he observed.
In 2011, Anthony won the Australian Bareback Title. The following year he moved to Canada, hoping to do well in North American rodeos. He noticed one change immediately: "The horses are so much bigger and stronger and more athletic (compared with Australian horses). The bucking horses in Canada and in the US are second to none!"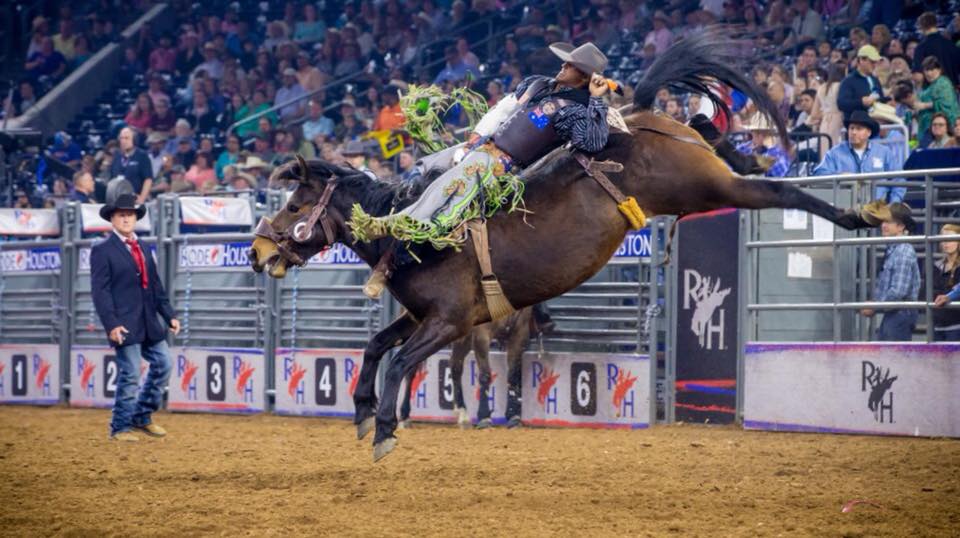 As he traveled for competitions, he fell into a party lifestyle. "You're in a different city, in a different town and there's always a bar, there's always womanizing and partying and making bad decisions. And for probably a good 10 years of my life, I was as guilty as any man on earth, fighting and drinking and just all of the debauchery that comes with being in a party scene all the time. I remember being down in the dumps, at the lowest of lows."
By 2018, Anthony had won enough trophies to be considered one of the world's top 15 bareback riders! Despite the competitive success, he struggled to find meaning in life.
He met a young Christian woman named Amanda who invited him to attend a church service at Hope City in Houston on their second date.
At the church, something remarkable happened.
"The presence of the Holy Spirit just almost knocked me off my feet. I started crying, didn't know where it come from. And God was just speaking to me and it was an undeniable sense of conviction."
Anthony repented of his sins and received Jesus as his Lord and Savior.
"(I found) hope and renewal, a transformation of my life, to become an actual kingdom man, realizing how much of a relationship that I have with Jesus! That I can talk to Him as a friend. That He's always going to be there for you. That He's always going to provide for me."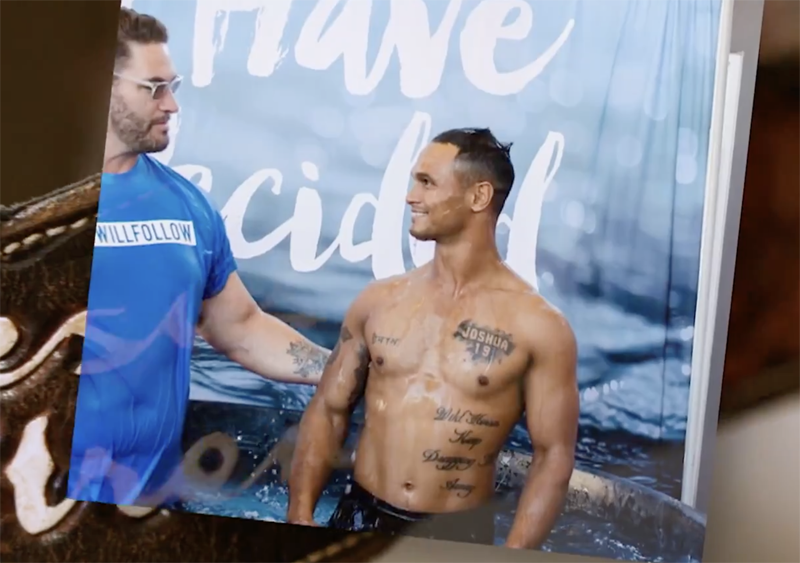 During the Covid pandemic rodeos shut down, so he opened a Farm to Table natural beef business.
While Anthony trained wild horses to trust him, now he sees the necessity of fully trusting God. "God prepared me to be a professional bareback rider just because I need to trust the Lord and the Holy Spirit's plan 100 percent, surrendering to the Lord. Then it's not up to me what happens."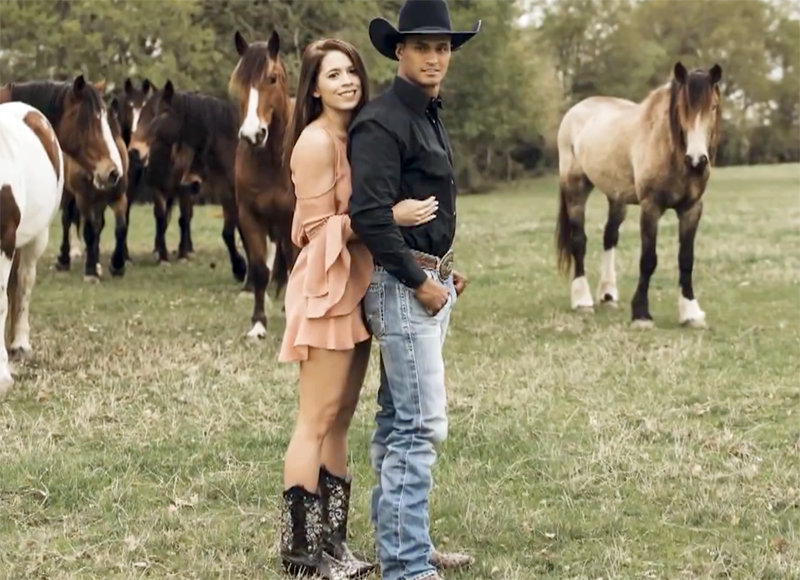 "Be loyal to Him and show Him all the glory for everything He's done. God has placed me in every situation. And I can't even explain how that happened. God is true and God is real and He's a real savior and He saved my life. And He's provided for me in every situation. Every one of us has a platform right where they are and teach them about the love of Jesus. No matter what – there's a God that's always there for you, that has more for you than you could ever imagine."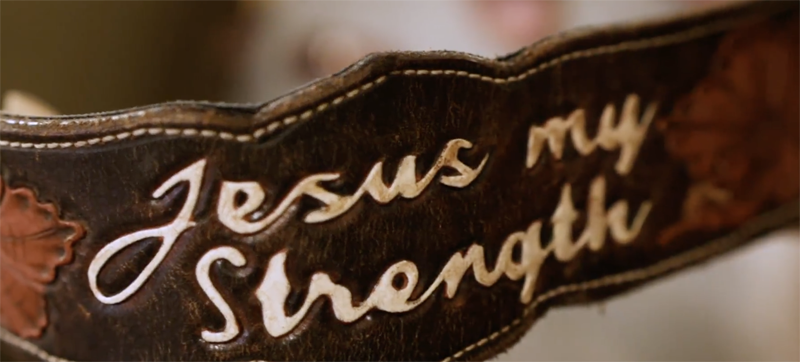 If you want to know more about a personal relationship with God, go here