By Michael Ashcraft —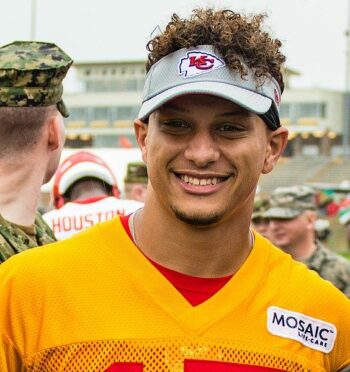 QB Patrick Mahomes, who will lead the Kansas City Chiefs to their second consecutive Super Bowl appearance, is very open about his Christian faith.
"Faith has always been big with me," the Super Bowl MVP told Fox News. "I'm glorifying Him every single time I'm out there. I understand that He's given me a lot of blessings in my life, and I'm trying to maximize them and glorify Him."
Mahomes became the youngest quarterback to start in three straight AFC Championships. The Chiefs will face the Tampa Bay Buccaneers in Super Bowl LV on Sunday, February 7th.
In the divisional playoff against the Cleveland Browns, Mahomes left the game in the third quarter after suffering a concussion. Based on NFL rules, he was unable to return to the game and some wondered if he would be able to finish the season.
Thankfully, he cleared concussion protocol later that week, with at least three doctors giving him the green light to play.
In the AFC Championship a few days later against the Buffalo Bills, Mahomes threw for 325 yards and three touchdown passes.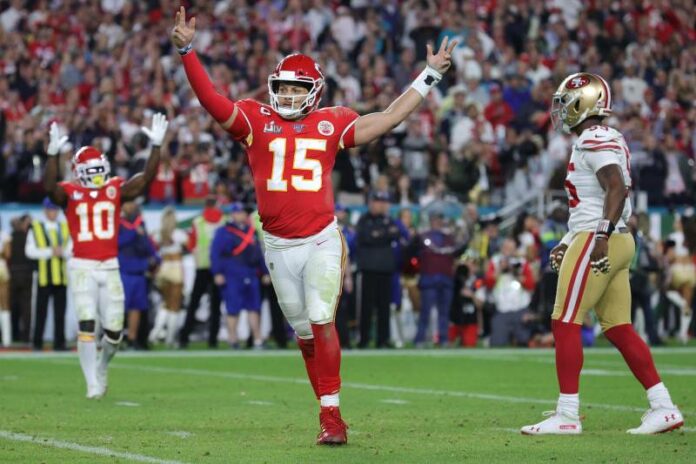 Mahomes made his decision to accept and follow Jesus in the seventh grade when his parents got divorced. He wanted to be a man of the church, attended youth group, raised his hands to worship God, declined invitations to hang out so he could do more chores and watch over his siblings at home, according to Belief Net.
His dad, Pat Mahomes, was a Major League Baseball pitcher, and Mahomes almost followed in his father's footsteps, pitching a no hitter with 16 strikeouts his senior year at Whitehouse High School in Whitehouse Texas.
He also played basketball, but football intrigued him with the vast amount of plays and strategies to learn. During his senior year, Mahomes threw 4,619 passing yards and 50 passing touchdowns. He rushed 948 yards, including 15 touchdowns.
Being a two-prong attacking quarterback proved critical during his first Super Bowl win.
Mahomes was a top prospect for MLB draft in 2014, but he committed to Texas Tech University with a football scholarship. As a junior, Mahomes led the country in yards per game (421), passing yards (5,052), total offense (5,312), points responsible for (318) and total touchdowns (53).
He opted out of his senior year to go pro and was drafted by the Chiefs in 2017. He became the starting quarterback the next year and cultivated a great rapport with the team. "He was always about the team, always about his teammates, always about the other person," one coach told the Christian Post.
His Christianity played out in humility. "There would be a play where he'd make an incredible throw or he'd scramble around and make a big run for a touchdown and he'd come off the field saying to his teammates, 'great catch' or 'great block,'" said Brad Cook, who was Whitehouse's offensive coordinator in Mahomes' senior season.
The Chiefs encourage, but do not force, a Christian culture in the locker room. Chiefs owner Clark Hunt doesn't hide his Christianity, using public speaking opportunities to glorify God.
The team provides chapel services before games, and Mahomes doesn't miss them.
"The team provides us Bible study every Friday. That helps us to keep up and not lose track with where we're at in our faith," Mahomes said on a Fellowship of Christian Athletes video. "The chapel every night before the game is huge for me because it gives me that last touch that helps me know that I can go out there and just play and be myself and whatever happens, God has my back."
Before every game, Mahomes walks the field early and does a prayer at the goal posts, he said.
"I thank God for giving the opportunity to be on a stage where I can glorify Him," he said. "Win or lose, I pray that I'm doing everything the right way He wants me to."
Mahomes frequently points to God on his Twitter account.
"My faith has always been a big part of what I do," he told CBN. "I've grown up in church and faith really helps you know why you're playing the game, and who you're doing it for."
If you want to know more about a personal relationship with God, go here