By Michael Ashcraft —
At one time, Dr. Kizzmekia S. Corbett didn't know that there was an academic degree called a PhD. Now, the outspoken Christian is leading a National Institutes of Health team developing a Covid vaccine.
"I would have never thought that I would be in this moment right now," the viral immunologist says on Black Enterprise. She wonders if she is living in an alternate universe, one in which God is shaking the table.
Kizzmekia grew up in North Carolina and somehow caught the eye of her high school chemistry teacher who hooked her up with summer internships in a lab at the University of North Carolina after the 10th and 11th grades.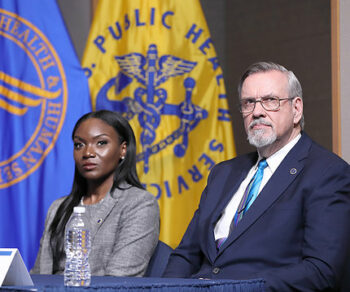 "I was in the middle of a laboratory with this world-renowned organic chemist, his name is James Morkin. And he paired me with a black grad student, Albert Russell," said Corbett. "Beyond the love for science and the scientific process, I learned that being him was possible."
Mentors helped her climb the heights of science, along with her Christian faith, she says.
"I am Christian. I'm black. I am Southern, I'm an empath," she says. "I'm feisty, sassy, and fashionable. That's kind of how I describe myself. I would say that my role as a scientist is really about my passion and purpose for the world and for giving back to the world."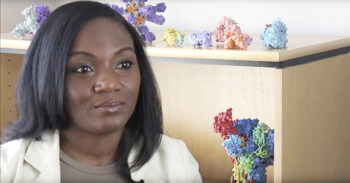 Researching on the cutting edge of science to counter the world's deadliest disease in 100 years allows Kizzmekia to combine her faith and intellect to serve others.
"My team is responding to the world's most devastating global pandemic in the last hundred years," she says. "There's something to be said about knowing who you are."
Outgoing president Trump visited her lab and became aware of her service to the country.
"I'm frankly in a very blessed position to be able to respond to this pandemic in the way that I am with some level of purpose and passion," she says. "I'm being introduced to various facets of vaccine development where I was once just understanding the science and doing the preclinical work. Now, I'm connected to an array of physicians who understand the human immunogenicity side, the FDA, and tech companies. All of this has been a very intricate network and a learning experience for me."
To be able to contribute something valuable to humanity is rewarding. To contribute to the rescue from a disease is sublime.
"Many of the things that you do in life should have some level of concern about somebody else," she says. "Even if it's just that you have to pick one person. I would hope that everybody would have a concern for just the world, I think that it will make the entire world a better place."
Michael Ashcraft also sells annuities in Los Angeles.