By Michael Ashcraft —
Boonk Gang — who garnered five million followers on Instagram filming himself steal stuff — has apparently come to Christ and repented of his antics.
"I know better than that, I know why I'm still standing here," he narrates through tears in an emotional Dec. 14th video on Facebook. "Father, I just want to stand in front of You. I bow down in front of You. I wanna ask that You forgive me. I'm sorry. I'm so sorry."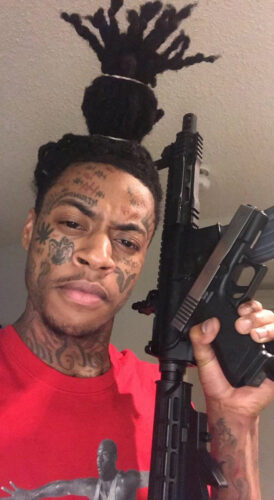 His real name is John Robert Hill Jr. and his new online moniker is John Gabbana. The 24-year-old was in foster care and got kicked out of his house at age 17, at which time he resorted to dumpster diving and shoplifting to eat, he says on a Facebook video.
At the same time, he launched a hip hop career. To get attention to his emerging music, he started filming himself stealing from people and uploaded the videos to Instagram. In one, he offers to sell a Rolex watch to a man, receives $1,000 cash and makes a dash.
In another, he gets a tattoo and moves towards the door "to see it better in the sunlight" and takes to flight without paying the $50. In all of his getaways, he hurls expletives at his pursuer.
His illegal antics got him into trouble with the law. For climbing over the counter, grabbing a whole tray of Dunkin Donuts and running off, he was arrested in May 2017. In 2018, he was arrested in his Calabasas, CA, home on charges of illegal possession of weapons.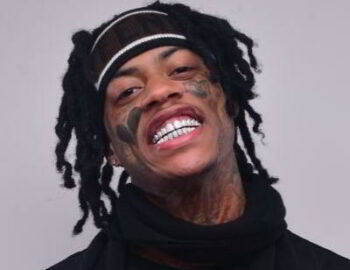 It was in the Los Angeles County Jail that he came to know about God. His cellmate witnessed to him continually about the Bible, and Boonk Gang reports on the Facebook video that he felt mysteriously touched.
"It was a humbling experience because me learning about the power of Jesus and how humble he was with how much power he had really made me humble myself knowing how much fame I had and how I carried myself," he narrates. "It was evil. I had wickedness in me."
One night after reading the Bible, the rap musician sang loudly in his cell for other inmates to hear: "Jesus loves you. He died on the cross for our sins. He's always with you from beginning to the end."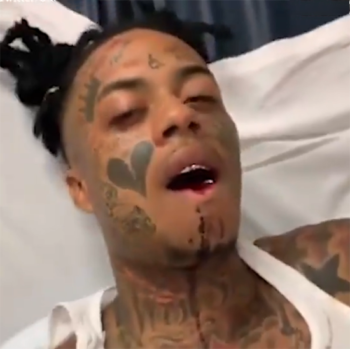 "I was singing it full of joy and I was singing it as loud as I could," he says.
He went to bed but started crying as the Holy Spirit came upon him. "I felt so sad," he says, breaking down in tears. Godly sorrow and God's gift of repentance flooded his soul.
"I wasn't crying for long. I felt a touch. It wasn't like a hand. It was a touch. It started small but it got bigger. It was so soft, and it felt so comforting."
His cellmate told him he had been touched by the Holy Spirit.
After being released, Boonk apparently fell back into his old ways because in 2019, he got socked in one video and had his jaw broken in what appears to be a prank gone wrong. Later, Boonk filmed himself in the hospital, his mouth full of blood. Accompanied by a middle finger, he attempts to laugh as if it's all fun and games but his laugh sounds false.
"I'm surprised he hasn't been shot yet," one Facebook user commented grimly on the bloody mouth video. "Let us hear your music instead of making videos that's gonna have you dead sooner or later."
From his latest tear-filled video on Facebook, Boonk appears finally come to grips with his scrapes with danger and death.
"I know why I'm still standing here. I know why I made it so far in life. I know that even when I fail and fall flat on my face, I know why I was able to get back up and fight through it all. I've said it was me, but it wasn't me. It was God. God is giving me the tools to spiritually grow. God helped me survive when I felt like I couldn't. God helped me be strong when I felt like I was weak."
In one video, Boonk says he now works for his uncle remodeling pools and has given up his life of petty crime, for which Instagram eventually deleted his account.
Boonk says he now wants to tell the truth about repenting from his sins.
"Put God first in whatever you're going through," he says. "If you put Him first, you're gonna make it. I've been through a lot of stuff."
If you want to know more about a personal relationship with God, go here
Michael Ashcraft teaches journalism at the Lighthouse Christian Academy in west side Los Angeles.