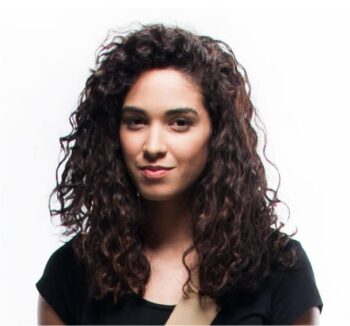 By Amber Varela —
The voice was good, the look was good, but American Idol judges summarily dismissed Moriah Peters' performance based on her Christian testimony. She wrote on her bio that she was reserving her first kiss for marriage.
"You need to go out into the world and make some mistakes and get some life experience and come back," one of the judges said. "You need to go out and kiss somebody and that'll make you feel sexier and then come back after for a hearing."
Moriah had given up her high school prom and cut back on studies so she could participate in multiple auditions. Their response was crushing, but she maintained her faith in God.
"I was fighting the tears," Moriah recounts on an I Am Second video. God had opened up the doors until that point, but now He seemed to close them, but she knew God had a greater plan and His strength would see her through.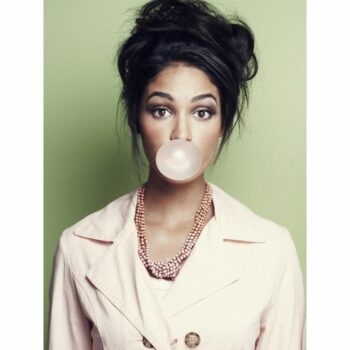 Moriah got her start in Christian music at a church camp in the sixth grade. The worship music moved her and she felt drawn to God. Soon, she was singing in her church and leading worship. After a sensational Easter performance, people encouraged the Pomona, California, native to try out for American Idol.
But judges Simon Cowell, Randy Jackson and Avril Lavigne were harsh with her and sent her down the elevator.
As she walked out of the building, a random stranger congratulated her and asked to introduce her to Wendi Foy, who helped her put together a demo for record labels in Nashville.
She was struck by how quickly God opened the next door and saw it as a miracle. Since then, she signed with Reunion Records.
Then she got engaged to Christian music legend Joel Smallbone of For King and Country. How they met was the stuff of a Hallmark Channel movie.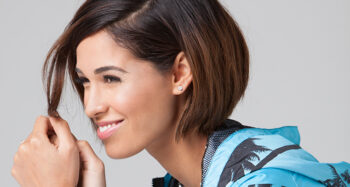 The woman who invited her to a wedding that Joel also attended raved about him in the car, which made Moriah feel awkward. Then there was the line of women waiting to talk with him. She felt uncomfortable joining the line.
"This is not Disneyland, and you are not Pocahontas," she was thinking. "I'm not standing in line. This is ridiculous."
When she made it to the front of the line she still felt odd. The dude looked like a Ken doll.
Joel Smallbone, on the other hand, felt thunderstruck. Cupid's arrow pierced his heart.
"I will never forget turning around and seeing her for the first time," Joel says. "I was a bit of a bumbling idiot for the rest of the night. I just knew I had to figure out who this woman is and get to know her. The next morning, we were at church and I managed to persuade her to write a song with me."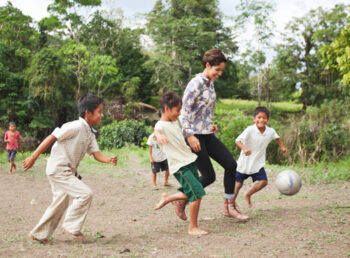 They became friends for two and a half years, but Moriah was constantly guarded.
"I was coming from a place of fear," Moriah says. "With dating the idea that I could give so much of my heart to this person and then it might not work out. It was so scary. There's always this feeling of 'Am I good enough, like is this going to work? Am I able to handle this?'"
They were married July 7, 2013 and now reside in Nashville. In 2012, Peters released the album entitled I Choose Jesus, her first full-length studio album. Her single by the same-name hit 23rd on US charts.
She currently belongs to the trio TRALA with Jesi Jones and Julie Melucci.
"When I had my first kiss on my wedding day, you can't imagine how good it felt," she says. "It was like happiness, gladness, joy, and peace rushing through me.
"Happiness because God ignored my teenage prayers asking for a boyfriend when I was like 12, and happiness because He answered my prayers for a man who would love Him more than he would love me. I felt gladness because I saved myself for the one I would spend the rest of my days with, and gladness because I didn't give in to temptation."
If you want to know more about a personal relationship with God, go here
Amber Varela studies at the Lighthouse Christian Academy in the Los Angeles area.