By Mark Ellis —
Many Christians placed their trust in a number of prophetic voices stating that President Trump would win reelection and have become deeply discouraged and disappointed by his loss, left questioning the validity of the messengers.
Sean Feucht, the worship leader from Bethel Church in Redding, who has been holding mass worship events throughout the Covid pandemic, is one voice saying it's time to re-examine ourselves and the message that led many astray.
"I think we have to face that and say, 'Hey, listen, they missed it,'" he told CBN. "We have to take inventory. We have to look at how we missed it, why we missed it, and how we can regain that credibility back."
Feucht believes 2021 will be a significant year for the church. "I believe this is going to be an incredible hour for the church. This, 2021, is going to be a beautiful hour for the church in America."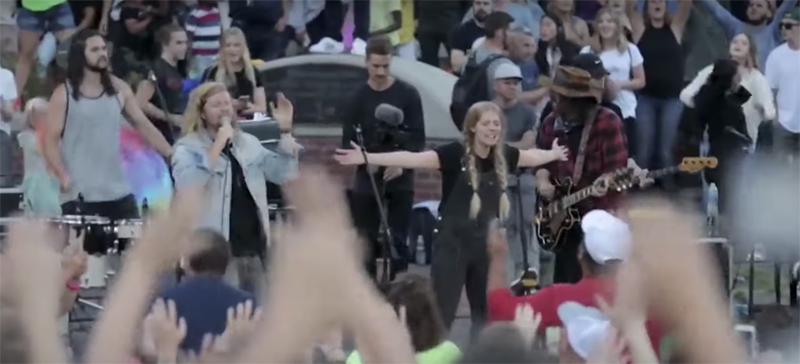 In his worship events attended by thousands across America he's witnessed something special. "There's a hunger I've never seen before and I believe it is just going to increase. Nothing can stop the spread of an unstoppable kingdom," he says.
In light of President Trump's loss and the inauguration of a new president, Feucht recommends four key ways that believers should respond:
Worship God because He reigns above it all. (Psalm 34:1) "Worship aligns our perspective. It helps us remember the reality that He is still on the throne. He is still in control. It really catches us up to see things from His perspective.
"God is not intimidated. He's not worried. He's not concerned. The angels are not hyperventilating. Heaven fully knows the agenda of God's will is going to come to pass in this season in America," he told CBN.
Pray for Biden and the nation. (1 Timothy 2:1-2)
"We have a call to pray. As we prayed for Obama and as we prayed for Bush and Clinton and Trump, we have a call to pray for Biden. We can pray that God's wisdom is released over that administration and that His will would be done."
3. Stand for truth even if it means standing alone. (Ephesians 6:14) "We have to fear God above man," he exhorts.
4. Never bow to culture (the mob). (Daniel 3:18)
"Standing up to this woke mob is going to have repercussions as we've seen with censorship and as we've seen with shadow banning and as we've seen with Big Tech and our culture, people really want to try and cancel you, but we cannot bow our knee to those things," he told CBN.
"I believe the church is going to get her spine back for what she believes and what she stands for."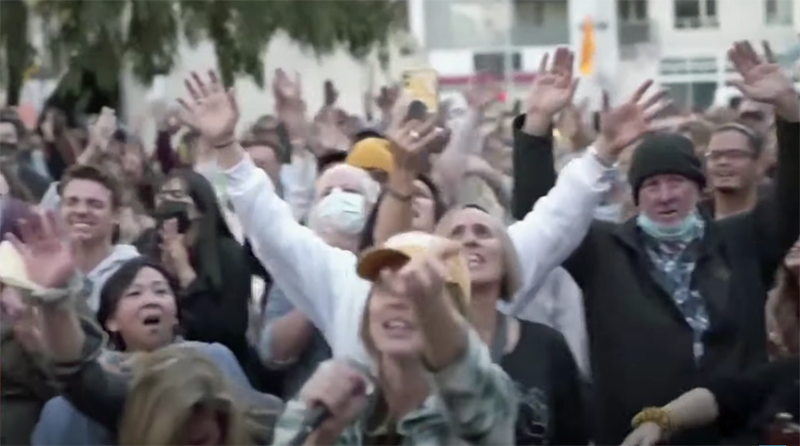 If former President Trump decides to run for re-election in 2024 and wins, the prophets will be affirmed, even with the delay in fulfillment. However, at this moment, it seems highly unlikely, with the former president facing an unprecedented second impeachment trial in the U.S. Senate.
To learn more about upcoming worship events led by Sean, go here