Advocates for a 12-year-old Christian girl found tortured and chained in the home of a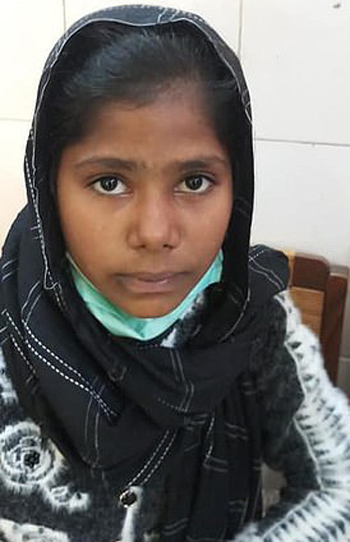 Muslim in Pakistan fear he will regain custody after she testified that she converted and wed him of her own free will, sources said.
Charges of abduction and rape against 45-year-old Khizar Hayat and two accomplices in Faisalabad likely will be dropped after Farah Shaheen, apparently under Islamist pressure, told a sessions judge on Saturday (Jan. 23) that she had willingly converted to Islam and married Hayat six months ago, said attorney Atif Jamil Paggan, who is representing the Punjab Ministry for Human Rights and Minorities Affairs.
Although intercourse with a girl below age 16 is statutory rape in Pakistan, in most cases a falsified conversion certificate and Nikahnama, or Islamic marriage certificate, influences police and courts to pardon kidnappers.
"She was kept chained and forced to work in a cattle yard since the time she was taken from us," Farah's father, Asif Masih, told Morning Star News. "I am still in shock as to why Farah has testified in her abductor's favor."
Denying that Farah had converted to Islam by choice, Masih said his daughter had told him that Hayat had treated her like a slave.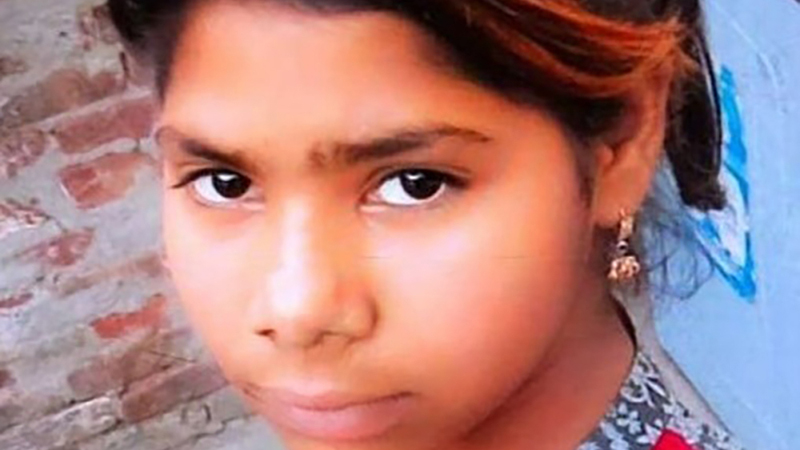 "How could a 12-year-old child change her religion when she could barely read or write anything?" Masih said.
Police found Farah chained in the suspect's home on Dec. 5 after Masih reported she had been kidnapped on June 25, and a judge ordered her to be kept in police custody; she was then sent to a government-run shelter home while her case went to court.
Church leaders and rights activists said they fear that such shelter homes, police and courts were facilitating the forced conversions of Christian girls.
Attorney Paggan said that Farah's testimony didn't surprise him, as he found that shelter personnel also seemed to be pressuring her. During one of his visits to the shelter home, he found the illiterate child holding Islamic prayer beads, he said.
"When I asked Farah who gave it to her, she replied that the Darul Aman [shelter] managers did, and that they were even teaching her to offer Namaz [Islamic prayers]," Paggan told Morning Star News. "I asked her if she had asked them to do so, to which she said she hadn't and that they were forcing her to do so."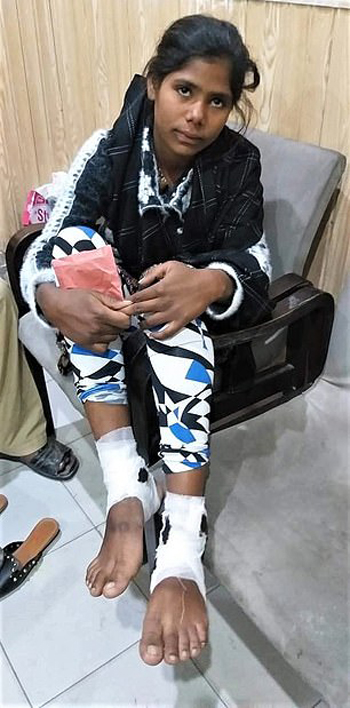 When he raised this issue with the management, as expected they denied pressuring the girl to learn Islamic prayers, he said.
"Although the accused wasn't allowed to meet the child, it's quite possible that people at the shelter home were brainwashing and pressuring Farah to tell the court that she had converted on her own and wanted to live with her alleged husband," Paggan said.
The court ignored birth records stating that she is 12 years old, he said.
"Another shocking setback that we have suffered was the outcome of the medical report that stated that Farah is between 16 and 17 years old, even though her official birth record says she's nearly 13 years old, and her physical appearance also matches her official age," Paggan told Morning Star News.
He repeatedly urged the Muslim lawyer representing her family to challenge the medical report, but his pleas fell on deaf ears, he said, adding that he suspected police who wanted to cover up the crime influenced the medical report.
"The prejudiced attitude of the judge is also quite evident, because he conveniently overlooked the fact that the police itself had recovered the girl tortured and chained up in her abductor's house," Paggan said. "Should the judge had not asked Farah why she was chained and tortured by her alleged husband?"
He said that Farah's father was allowed to meet regularly with his daughter at the shelter home, but that the suspects' threats and other Islamist pressures ultimately led her to testify in Hayat's favor.
The Muslim attorney selected to prosecute the suspects could also be biased, he said.
"Farah's father is an illiterate daily wage laborer," Paggan said. "A self-proclaimed Pakistani bishop based in Spain had engaged the Muslim lawyer, even though several Christian lawyers had offered to fight the case without any charge. When it comes to matters of faith, bias cannot be ruled out."
He added that it was quite possible that the court will hand Farah's custody to her alleged Muslim husband on the basis of the medical report.
"We are exploring our options and will try our best to save the Christian child, but a lot of damage has been done due to improper handling of the case by the family's defense team," he said.
Seeking Intervention
Farah's case is another example of how government-run shelter homes are used to brainwash and intimidate underage victims of forced conversions and marriages, said Azad Marshall, president of the National Council of Churches in Pakistan and Bishop of Raiwind Diocese of the Church of Pakistan.
"We have been closely monitoring the Arzoo Raja case and know how she was influenced by clerics who used to visit her at the shelter home," Marshall told Morning Star News. "Such coercion cannot be allowed, therefore the Church of Pakistan has decided to establish shelter homes in all major cities, and we will urge the government and courts to hand the Christian children in our custody till the disposal of the cases."
As forced conversions and marriages of underage Christian girls have come to light, Marshall has filed a constitutional petition in the country's highest judicial forum seeking its intervention. He said church leaders have repeatedly raised the issue with government representatives but have yet to see any definitive steps taken.
"I have now filed a petition in the Supreme Court asking the court to take notice of the increasing cases of forced conversion and marriages of underage Christian girls and how religion is being injected into cases of abduction and sexual assault to cover up and justify these crimes," he said.
Renowned lawyer Saiful Malook, a Muslim who represented Christian mother Aasiya Noreen (better known as Asia Bibi) in Pakistan's most high-profile blasphemy case and won her freedom, has filed the petition on his behalf, Marshall said.
"It's about time the Supreme Court gives a clear direction to the government, law enforcement agencies and the subordinate judiciary to take concrete steps on this crucial issue," he said, noting that the disconnect between the penal laws and sharia (Islamic law) was one of the major causes behind exploitation of the Christian girls.
Pakistan led the world in forced marriages, with about 1,000 Christians married against their will to non-Christians from November 2019 to October 2020, according to Christian support organization Open Doors' 2021 World Watch List report. In terms of abductions, the report listed Pakistan as fourth with an estimated 100 kidnappings.
Overall, Pakistan was ranked No. 5 on the 2021 World Watch List of the countries where it is most difficult to be a Christian.
According to the Center for Social Justice, 162 questionable conversions have appeared in the media since 2013. About 52 percent of allegedly forced conversions occurred in Punjab Province, and 44 percent in Sindh Province, while 1.23 percent each were reported in the federal and Khyber Pakhtunkhwa areas. One case was reported from Balochistan Province.
The data show that 54.3 percent of the girls and women were Hindu, 44.4 percent were Christian and 0.62 percent belonged to Sikh and Kalash communities.
More than 46.3 percent of the victims of forced conversion were minors – with 32.7 percent between the ages of 11 and 15 – while only 16.7 percent of the victims were above 18 years old, though lower courts did not always verify those ages through records of the National Database and Registration Authority (NADRA) and schools. — Morning Star News

If you would like to help persecuted Christians, visit http://morningstarnews.org/resources/aid-agencies/ for a list of organizations that can orient you on how to get involved.  
If you or your organization would like to help enable Morning Star News to continue raising awareness of persecuted Christians worldwide with original-content reporting, please consider collaborating at https://morningstarnews.org/donate/?
Photo: Police found Farah Shaheen, 12, in Faisalabad, Pakistan on Dec. 5, 2020. (Morning Star News)