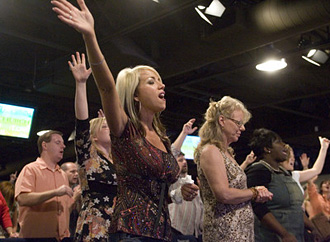 By Ben Lahood —
Annie Lobert was raised in Minneapolis. Her alcoholic father was relentlessly harsh toward her, so when the boys paid her compliments in high school, she swooned. Her high school sweetheart talked of forming a family, but then she found out he was cheating.
"I completely took my entire heart and gave it to this boy and when I found out that he was sleeping with several of my best girlfriends, it was such a shock to me."
Annie moved out on graduation day. She was working three jobs to make ends meet, so when a friend told her she had a Corvette in Waikiki and a lavish lifestyle spending days on the beach, she agreed to visit.
"I knew something wasn't right, but the lure of the possibility of having nice things and finally having money that I never had growing up" was too much to resist, she says.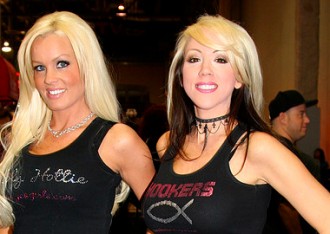 Her friend was prostituting herself, and Annie joined her.
"I became a different person, became the harlot, became the Queen of Lies, that Jezebel," she says. "I was embraced by the devil and his false love."
At first the money was good, really good: between $1,000 and $10,000. But later she fell for a sweet-talking guy who took her to Las Vegas.
After she arrived she discovered her "boyfriend" was actually a pimp. She now had to work for him under threat to her life.
After a day of working, she came home with a wad. "Break yourself," he told her, meaning that she must hand over all the money to him. This was very different from his charming demeanor earlier, so she resisted.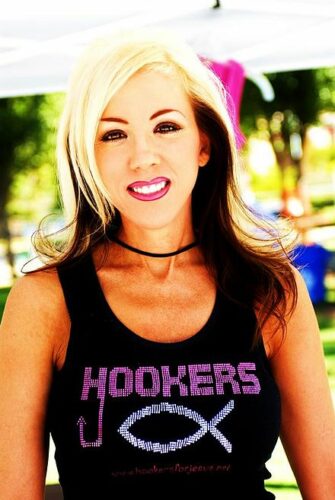 "He proceeded to take me out by my hair," she remembers on an I am Second video. "He choked me. He threw me on the porch on my knees and he started kicking me. My nose broke. My ribs broke.
"I was looking at the devil."
He raped her, held a gun to her head and let her know she would never escape alive.
After five years, she managed to get free.
"You'll leave the money, the cars, the houses all behind, because when you leave a pimp, you leave with nothing," she says.
Annie wasn't as young anymore, so the money wasn't as good. She developed cancer and lost all her hair undergoing chemotherapy.
She started taking painkillers for bone pain and became addicted. From there, she went on to cocaine. She was wearing wigs and staying in seedy motels. Feeling debased and dirty, she decided one night to end it all with an overdose of freebase cocaine
"I went completely blind," she recalls. "It's like the whole room, the light that was on in that room turned dark, and I remember laying there. And I felt this demonic presence just come over me. I got really really scared and I just instinctively knew I knew that I was at death's door."
Her own funeral flashed in front of her eyes. People were crying. "She was just a prostitute," they said.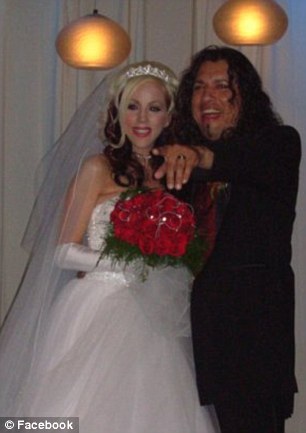 As she was slipping unto death, Annie suddenly regretted her attempt at suicide. She cried out to God. "Jesus, please save me. I don't know if you are real, but I don't want to die."
An ambulance picked her up and a doctor told her she was lucky to be alive.
"Little lady, you should be dead," he told her. "God must be with you."
"I knew that Jesus heard my prayer and I laid there," Annie says. "And I had this peace come over me that was nothing like I had ever felt in my entire life, and I knew God gave me a second chance."
As she recovered in the hospital, Annie read her Bible. She dared to attend church when she got out. She was surprised that nobody judged her.
The Word transformed her self-concept. "The Holy Spirit was just like speaking to me telling me that I was beautiful, that I was chosen, that I was set apart, that I was sanctified and I was a holy vessel for Him. I started to stand on Jesus's words that I'm home, that I'm healed, that I'm pure, that I'm a virgin in him, and that gives me peace."
An ex-client gave her a job an auto body and design firm.
Then God called her back to the Strip.
"I want you to go back down to that strip," he told her. "I want you to tell the girls that are in slavery, that I love them. God loves you, no matter where you, no matter what you've done, no matter how deep, how dirty you feel, that there's redemption. You are white as snow, if you accept him into your heart."
In 2005, she founded Hookers for Jesus outreach and opened a transition home called Destiny House for victims of sex trafficking.
If you want to know more about a personal relationship with God, go here
Ben Lahood studies at the Lighthouse Christian Academy in Santa Monica, California.