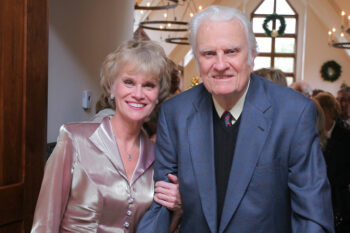 By Ben Lahood —
After four failed marriages, Ruth Graham, the famous evangelist's daughter, realized she had abandonment issues that could be traced to her childhood.
Billy Graham was always on the road for crusades or preparing for an event. Daughter Ruth had little quality time with her dad as she was growing up.
"If we find that we are repeating a sin or repeating a pattern, we have to look at the core issue and I had to look at the core issue," Ruth says on a 100Huntley video. "My father is my hero and he would never have hurt my heart. But I knew it was true that piece of the puzzle fit and once I put it in the puzzle, everything sort of calmed down."
One of five children born to America's most famous evangelist, Ruth was taught to never show anger or be upset that her father was often absent. So, she put on a mask to hide feeling neglected.
"We grew up a normal family," Ruth says. "I mean it was just as dysfunctional as everybody else. I didn't have that kind of time with my father and I missed it and I wasn't the kind that would assert myself and grab it."
Her first marriage unraveled because her husband cheated on her.
"I grew up around honorable men. So it never occurred to me that my husband of 18 years had been unfaithful to me for a number of years," she says. "It just pulled the rug out from under me."
Ruth says she and her husband went through counseling and she forgave him, but after he kept cheating on her, she decided to call it quits.
"Forgiveness is unconditional. Reconciliation is conditioned on the changed behavior of the one who's done the wounding," she says. "My husband wasn't changing."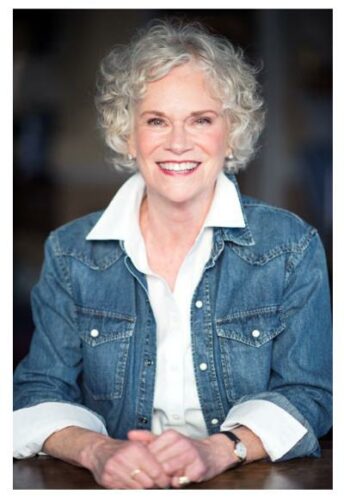 Finally, the anger she repressed boiled over.
She and her siblings were not allowed to be angry as youngsters, she says. "So I just stuffed it and I stuffed it and I stuffed it and I stuffed it and that's not a healthy thing."
Shortly after the divorce, her ex died, and she forgave him.
Her second marriage was a "rebound," she admits. On the outside, she was saying Christ was her security, but deep inside in the secret place of her heart, she was filled with insecurities.
The marriage lasted only three months because the man was abusive.
"I think it's important to remove ourselves from a toxic situation, out of an abusive situation," she says.
Not long afterward, she remarried a man she adored, but he called it quits after a decade.
"I was just devastated, just totally devastated," she says.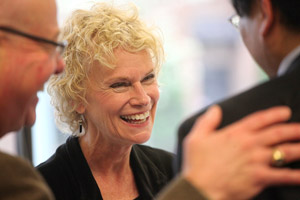 Her fourth husband was a friend she had known for 20 years. He had been a pastor and friend of the family. He pushed all the right buttons, Ruth says.
Ruth stood by him as he was hospitalized and rehabbed after a horrific auto accident. When he recovered, he managed to mire the couple in $100,000 of debt.
"I remember asking him why he did that," she says. He said he wanted people to think he landed on his feet.
"But, wow, he landed on my back. This man was a narcissist."
Her fourth marriage dissolved, which caused Ruth to assess the repeated failures of her life.
"You might be just dealing with abandonment issues," a friend offered. The friend suggested it might relate to her relationship with her father.
Could her father, America's most revered Christian, be the cause? She recoiled at the idea.
But as she surveyed the rubble of her life and analyzed root causes, she came back to that same repugnant idea. Despite her father's enormous achievements for the cause of Christ, his busyness and lack of attention left her riddled with insecurities and vulnerable to unhealthy men.
"When you start to peel back those layers and realize, yeah, that was really the crux of it," she says. "I think we all have core issues and if we find that we are repeating a sin or repeating a pattern, we have to look at the core issue and I had to look at the core issue."
Ruth had to forgive her dad, God and herself.
"I learned to forgive myself because there are no excuses, but sometimes there are reasons," she says. "Once I had the reason, I could forgive myself."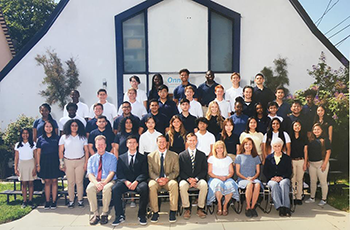 Out of the furnace of her turmoil, Ruth wrote a book, Forgiving my Father, Forgiving Myself.
"I've struggled with forgiveness," she says. "I thought you know if I'm struggling with it, there are bound to be a lot of other people who have struggled."
Ben Lahood studies at the Lighthouse Christian Academy on the edge of West Los Angeles in Santa Monica.