By Michael Ashcraft —
A desperate mother's voice pleaded on the other end of the phone, apologizing, crying and begging Pastor Lee at 3:00 a.m. to open his front door and save a baby she had just abandoned.
It was too late. The frigid temperatures had already claimed the small life inside a box.
Pastor Lee Jong-rak held the cold baby to his chest and cried until morning.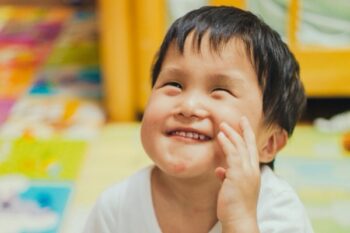 Then he came up with an idea. He installed a "baby box" to the front of his church where women could drop off their baby and it would be rescued.
"It was to save just one more life," Pastor Lee told The Korea Times.
Faced with a life-long stigma for babies born out of wedlock (and with no legal abortion laws at the time), single Korean mothers for years hid their pregnancies, gave birth in secret and then left their babies to die in garbage dumpsters, public bathrooms and subway station lockers.
When the heart-rending trend came directly to Pastor Lee, it moved him to compassion and to action. He installed the first baby box in 2009 and ran it for 10 years. When a mother drops off a child, weight sensors alert Pastor Lee to the presence of a child.
When the alarm sounds, he immediately goes to rescue the abandoned infant. His miniscule staff cares for the baby and provides rudimentary medical attention. Eventually, the child is transferred to an orphanage. To date, Pastor Lee and the Jusarang Community Church have rescued 1,500 babies.
Many of the mothers, who are guaranteed anonymity, are single and young. Others are victims of rape. Usually, they profoundly regret abandoning their child and many times pledge to return to rescue it.
"Moms usually leave a letter that carries heart-breaking stories and resolute pledges to return someday," Pastor Lee told Yonhap News. "They are mostly in desperate circumstances, having nowhere to go and nobody to turn to."
Ironically, Pastor Lee's good will ran afoul of bureaucratic laws, which require mothers to register their babies before adoption can be allowed. Some lawmakers accused Dr. Lee of encouraging child abandonment and tried to shut down his baby box.
Dr. Lee fought the law to keep the baby box open and sympathetic legislators came to his rescue, passing a law to allow unregistered babies to be dropped off. As a result, the number of babies skyrocketed from three to 25 per month, Pastor Lee says.
In some cases, Lee meets with mothers and encourages them to keep their babies. Through his church's charity, he gives supplies like milk, diapers and clothing to help young mothers who are at wit's end and without resources.
"I want to help the babies and mothers as much as I can," Pastor Lee says.
Reporter Michael Ashcraft also does Christian financial planning in California.