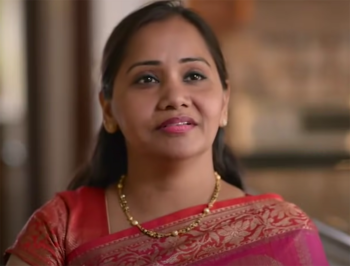 By Ben Lahood —
With the exception of her husband who was Christian, Deepa Srinivas disdained Christians in her native area of Andhra Pradesh, India.
"Back in my village, even today, Christianity is treated very low," Deepa says on a 100Huntley video. "During those days, I never liked to get connected to Christians or Christianity."
That's why she performed endless rituals to the Hindu pantheon worshiped by her family.
"My family is from a strong Hindu religion background with traditions, a lot of traditions," she says. "My parents would be into a lot of idol worship. I used to think if I perform rituals, something good would happen to me and my family. Wherever I used to see a tree, I used to bow down to it and pray, even if it is on a road."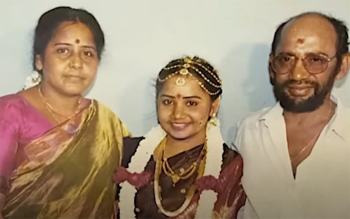 While she married a Christian man, she never intended to adopt his religion.
God surprised her, however, with several miraculous incidents. One was a girl who spread rumors about her.
Deepa had tried to help her. This girl was a beautician but needed clients, so Deepa connected her with some contacts.
Biting the hand that fed her, the beautician spread a rumor about Deepa, causing her to lose all her friends.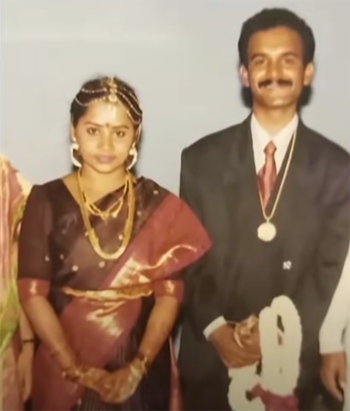 "I was left all alone" Deepa says. "I was really upset, and I was not really happy with that girl at that point of time."
Because she interacted with churches due to her husband, a pastor called her randomly one day and prophetically asked her if she was experiencing anxiety
"I was surprised and asked God, 'Can God speak to someone about me?'" she says.
Taken aback by the insight into her heart, she shared her disillusionment.
The pastor responded: "If you love someone who loves you, then there is no point. Anyone can do that. But if you love someone who does not love you, then that is commendable in the sight of God."
"I was shocked," she admits.
The truth of scripture conflicted with everything she had known from Hinduism and Indian culture.
"Then I thought, 'OK, Lord, I don't know much about you. Whoever has hurt me and caused this grief to me, that girl should come and apologize the next day at 6:00 a.m."
Guess who showed up bright and early "knocking at my door at six a.m.?" Deepa asks.
"She apologized."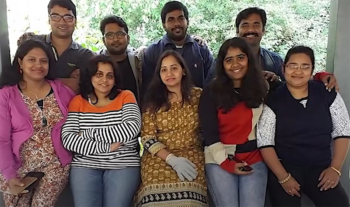 Despite all her strivings to curry favor with the Hindu pantheon, nothing she had ever done had provoked a tangible response from the deity. Now, a simple, silly prayer had been astoundingly answered.
"I never faced in my life, right from my childhood" a response from God like this. "This was my life's turning point."
Her world vision crashed down. Previously, she was driven to perform endless rituals to placate the gods and thwart their curses. Never had she known the God of comfort.
"'Do not fear' is what God told me," Deepa says. "I never saw any other god giving the comfort as He gave me. I used to walk far distances for the gods. I used to perform rituals where I offered 108 different types of flowers, because I thought only if I do all these things, god will love me."
The love of God that sent Jesus to the cross to save Deepa became convincingly real.
"Even if I don't do all this, He will still love me," Deepa says. "No matter how much I grieve Him, He will still love me. When I accepted him wholeheartedly in 2012, that is where my life's turning point was. I never looked back after this till today."
Now both husband and wife lead a church, Baruch Adonai Ministries, in Hyderabad, India
"We all live like one family," she says. "We don't feel that we are running a church and they are all our church members. We share a kind of happiness and joy as a family and they all are my children."
If you want to know more about a personal relationship with God, go here
Ben Lahood studies at the Lighthouse Christian Academy next to Culver City in California.