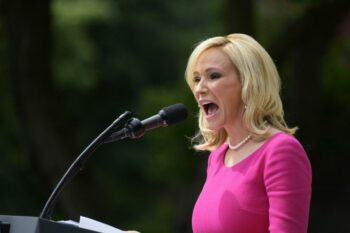 By Tailoni Jenkins —
In the summer of 2016 when Donald Trump was losing by double digit polling numbers in the presidential campaign against Hillary Clinton, he called in pastor/evangelist Paula White for a personal Bible study and wound up accepting Jesus into his heart
Trump "holds his faith close to his chest and is not as open about it as some people," says White.
Paula, who pastors megachurch The New Destiny Church Center in Apopka, Florida, has a flair for getting celebrities and famous people saved. She has ministered to pop icon Michael Jackson, talk show host Tyra Banks and baseball stars Darryl Strawberry and Gary Sheffield.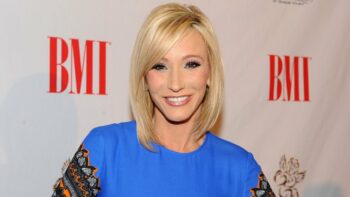 Paula Michelle Furr grew up in poverty in Tupelo, Mississippi, after her father committed suicide when she was 5. Her mom worked and struggled with alcoholism. Meanwhile care-givers took advantage of White through physical and sexual abuse.
When she was 9, her mom married a 2-star admiral of the U.S. Navy and family moved to Washington D.C., where they lived in better circumstances, but she struggled with emotional baggage from the past.
"There were the eating disorders: bulimia, anorexia, sleeping with different people, thinking this is how you find love," she told CBN. "There was such a fear in me that men would never come back so do whatever you have to — hit me, beat me, call me a dog, do whatever, just don't leave."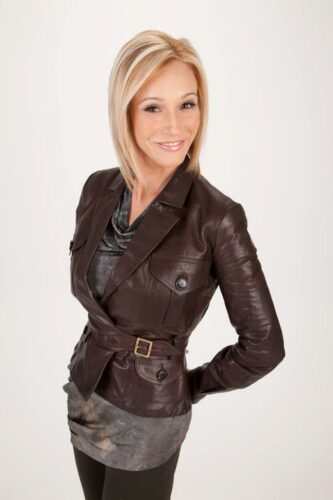 In 1984, while living in Maryland, she converted to Christianity at the Damascus Church of God and received a heavenly vision instructing her to preach the gospel.
"The Lord gave me a vision that every time I opened my mouth and declared the Word of the Lord, there was a manifestation of His Spirit where people were either healed, delivered, or saved," she says in Holy Mavericks. "When I shut my mouth, they fell off into utter darkness and God spoke to me and said 'I called you to preach the gospel.'"
Accordingly, the young lady skipped college and began ministering in the inner-city of Washington D.C. in the late 1980s. After Los Angeles' Rodney King riots, she moved to L.A. to minister to needy people, whose neighborhoods had been burned and decimated.
White started rising up in ministry and led large churches. She started Paula White Ministries, a global media ministry that has touched the lives of hundreds of millions of people. It included her television program Paula White Today, which apparently was how Trump became aware of her and asked for private Bible studies in 2002.
At the time time, Trump was an international businessman and probably hadn't even entertained the idea of running for president as the tough-talking dark horse candidate.
"He genuinely listened to us," White remembers. "He genuinely cared."
White was then co-pastor with her husband Randy White the multicultural Without Walls Church in Tampa, which ministered up to 15,000 people at a time. She appealed to people of many ethnicities and her program was featured on Black Entertainment Television and either other networks.
"You know you're on to something new and significant when the most popular woman preacher on the Black Entertainment Network is a white woman," Ebony magazine said of her at the time.
But her appeal to African Americans suffered a hit when she enthusiastically endorsed Trump's candidacy because many black saw him as a threat to racial progress in America.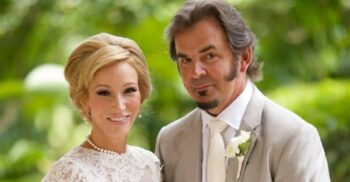 Her son, Bradley Knight, told the Washington Post that 200-300 African Americans left her congregation (The New Destiny Church which she had just started pastoring) after her association with the Trump campaign became public.
"Her relationship with the black community got really frayed because of President Trump," the almost Bradley said, as quoted in Christian Post. "She got messages from black leaders, saying, 'You betrayed us.'"
It wasn't the only time she took as a popular church leader. She has been accused of being too deeply involved in the prosperity gospel and even denying the Trinity, a church she denies.
"I have been called a heretic, an apostate, an adulterer, a charlatan, and an addict," she said on CNN. "It has been falsely reported that I once filed for bankruptcy and — my personal favorite — that I deny the Trinity! I hesitated to even address such patently false accusations about my personal life and my beliefs so as to not dignify them with a response."
In 2007, White divorced her second husband. She met Jonathan Cain, the mercurial keyboardist of 80s rock band Journey. He was at a low point in his life and struck up a conversation with the bubbly White on an airplane. First he accepted Jesus into his heart, then he married her in 2015. (Her first marriage was as a teenager to Dean Knight before she got saved.)
White delivered the invocation at the president's inauguration in 2017 and chairs the evangelical advisory board for Trump, who says of her: "She has a significant message to offer anyone who will tune in and pay attention. She has amazing insight and the ability to deliver that message clearly as well as powerfully."
Orlando Magazine listed her number three on the "50 Most Powerful 2017: Philanthropy & Community Voices."
"God knew everything I would go through before I ever went through it, not everything is perfect in my life, but I don't think everything is perfect in anybody's life," White says. "My life and my decisions have been nowhere near perfect."
If you want to know more about a personal relationship with God, go here
Tailoni Jenkins studies at the Lighthouse Christian Academy in Los Angeles.