By Mark Ellis –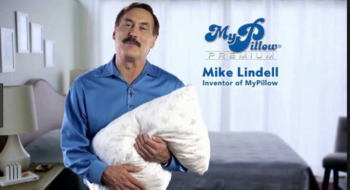 "My addiction goes back to childhood when my parents got divorced," Mike Lindell, the inventor of MyPillow, told Mark Levin on the Life, Liberty and Levin program on Fox News.
As a result of the divorce, Lindell was placed in a new school and developed social deficiencies in the way he related to others. "I would show off to people and do little things like, 'Hey, watch me jump out of this bus window' and it manifested into using alcohol," he told Levin.
His drinking began as a teenager, then migrated into cocaine in the 1980s. "I had a lot of inner pain," he admits. "I had a fear where I couldn't talk to two people at the same time. I had such a feeling of unworthiness. I was very shy."
Later, Lindell owned several small businesses in Carver County Minnesota, including a carpet cleaning company, lunch wagons, and a few bars and restaurants. "I owned a bar for 13 years. After the bar closed we would go back and sit and do cocaine and stuff. I'd be telling them these drugs are bad."
He nurtured a nominal Christian faith through the years of his addiction, but did not have a personal relationship with Jesus. Amazingly, he would witness to others in the midst of his drug use. "I would tell them about End Times and Revelation in the Bible that I read about in jail."
His Gospel message penetrated their hearts, even though he himself was still resistant. "They would quit that day and find Jesus and I would wake up and realize I was losing friends. That was me wanting to convince myself (about God).
In the 90s, he became addicted to crack cocaine. Still, God continued to chase Lindell, planting seeds of faith along his path to get his attention.
In 2004, Lindell invented MyPillow, but it was slow to take off. A few years later his life began to fall apart because of his dependency on drugs. "I lost a 20-year marriage," he told Levin.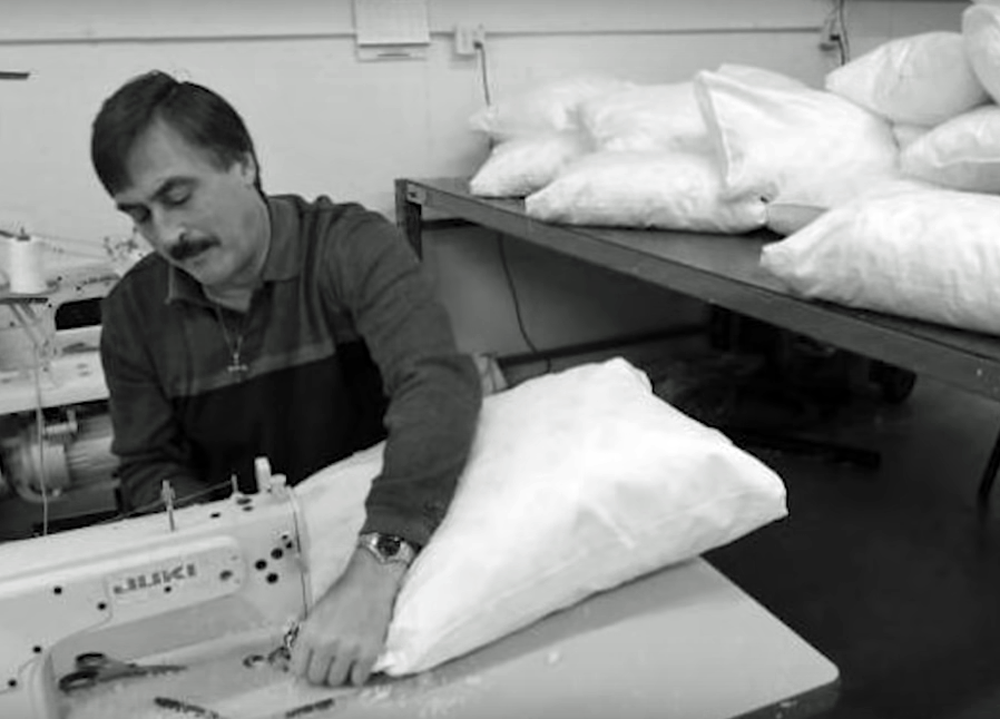 After being high on crack for 14-straight-days in 2008, drug dealers did an "intervention" to save his life. He had been hiding out in downtown Minneapolis and there was a warrant out for his arrest. Three of the biggest dealers in the area came to visit him one evening around midnight.
"What are you guys doing?" Lindell asked. (He didn't realize they knew each other.)
"You've been up for 14 days and we're shutting you off."
Another one of the dealers looked at Lindell with scorn and said, "What's the matter with you? You ain't getting anything from my guys."
Two of the dealers left and the one that remained went to sleep. "I ran out of crack and headed out on the street. It was 2:30 in the morning and I couldn't get drugs anywhere. I went out and came back upstairs all defeated."
The third dealer woke up and said something surprising to Lindell: "Hey, give me that phone. I want to take a picture of you. You're going to need it for that book you've been bragging about, telling us you're going to write.
"You've been telling us for years this MyPillow is just a platform for God and you're going to come back some day and help us out of these addictions and all the dealings we have and we're not going to let you die on us."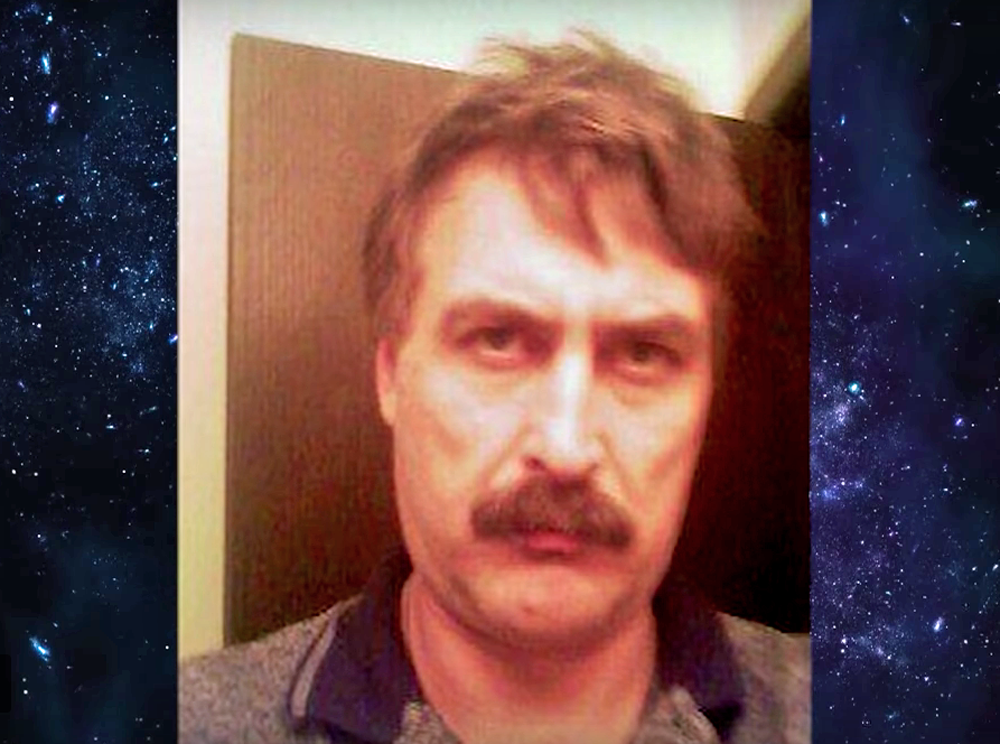 Six months later his son returned from a hunting trip and approached his father with a tear in his eye, his lip quivering: "Dad, I can't stay here any more. I'm going to live with my brother."
His daughter also confronted Lindell, saying: "We're a very dysfunctional family."
"I don't know what that means but don't say it again. That sounds horrible," he told his daughter.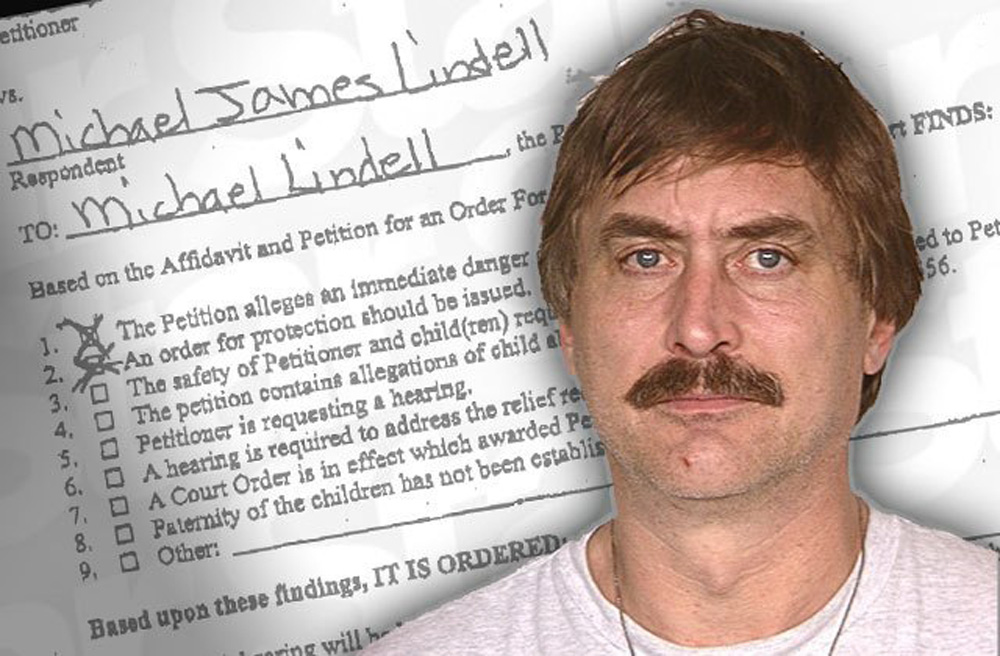 In December 2008 a friend and former addict named Dick tracked Lindell down to a place he was staying by himself. Dick had found the Lord and been freed from his addictions for three years.
"What are you doing here?" Lindell asked.
"The Lord led me here," he said.
They had not seen each other in a year, but Lindell knew about his conversion. He asked Dick if his new lifestyle was boring.
"No, man, it ain't boring," Dick replied.
They continued to talk about the Christian faith and getting sober. "Whatever he said I trusted him because he's been where I've been. I didn't quit that day. It was another month later, January 16, 2009. I didn't have any money left. I knew it would give people hope. That day I knew my calling, that God had chosen me to help people.
While Lindell quit drugs, he still did not have a personal relationship with Jesus, which did not happen until several years later.
"I always wore my cross, but I hadn't done my complete surrender to Jesus Christ then. I believed in God but I didn't have that personal relationship. I kept saying, OK God, show me more, show me more."
Lindell's first infomercial for MyPillow aired October 7, 2011 in the middle of the night. "I was living in my sister's basement. I had five employees – me and my kids. Forty days later I had 500 employees. I took in $100 million in six months." As of last year, Lindell has sold 43 million MyPillows.
In February 2017, Lindell went to a retreat for veterans called Operation Restored Warrior. At the retreat, he talked with a Christian woman named Kendra, who had the discernment that Lindell was not truly born again.
She looked at him squarely in the eyes and said, "Mike you haven't done a full surrender to Jesus."
"But I believe in God," he protested.
They began to argue back and forth, but LindelI knew she was right. Convicted by the Holy Spirit, he prayed to receive Jesus as his Lord and Savior and asked Jesus to take control of his life.
"Jesus showed up and I did a full surrender," he says.
Lindell noticed one immediate change after he was born again – that he could pray proactively instead of reactively. "Before I used to react…Please God get me out of this situation. Now I can proactively pray His will because His will is in the Word."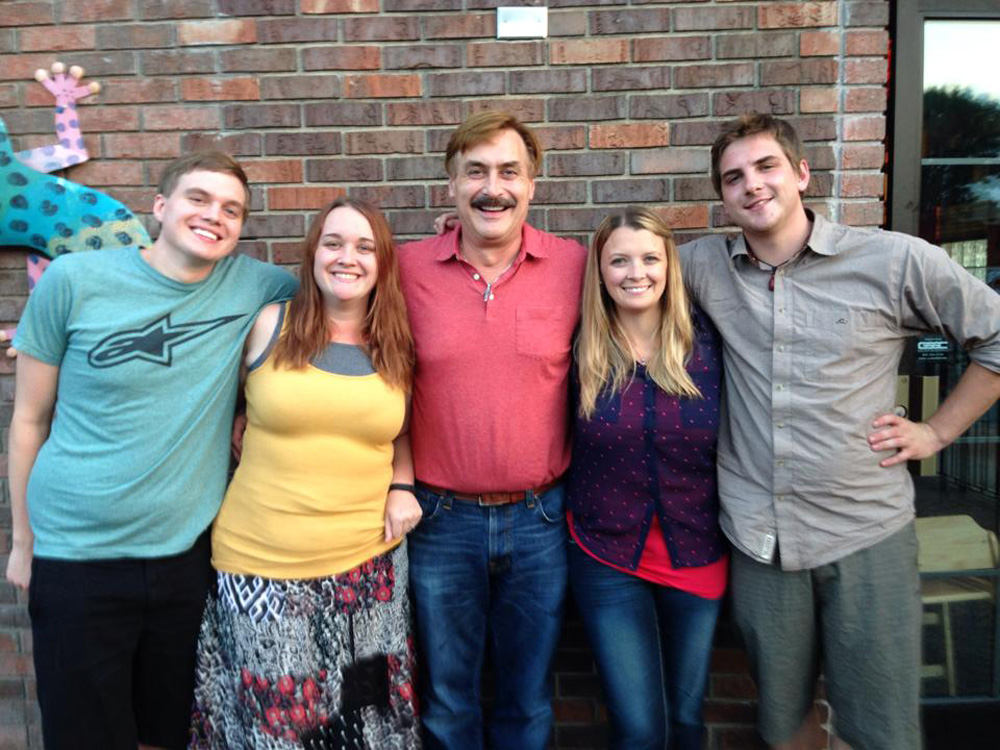 The MyPillow inventor is also an ardent supporter of President Trump, something he was advised against, because some thought it would damage his business.
For years he had no political interest. "When I came out of my addiction I didn't know a Republican from a Democrat. I was waking up from a coma wondering what was going on," he says.
In June 2015, before President Trump announced he was running for office, Lindell had a powerful, apparently prophetic dream about being in a room with Trump. "A couple months later, he came down the escalator and announced he is running for president. The same dream came back again; it was a recurring dream."
In the Summer of 2016, during the heat of the campaign, Lindell got an email from candidate Trump. "Mike, will you meet me in Trump Tower in New York City…" the email read.
Wow the dream is coming to fruition, he thought. Board members warned Lindell if he associated with Trump it would hurt sales.
On August 15, 2016 at 10 am Lindell walked into Donald Trump's office. It was just the two of them.
Candidate Trump looked up with a quizzical expression on his face. "You Mike….you always wear your cross? Are you a Christian?"
"Yeah, this is a divine appointment Mr. Trump," Lindell replied.
Lindell told him he was an ex-crack addict and that he established a recovery network to help addicts. Trump talked about how he was going to bring jobs back to the U.S., restore the inner cities, and revitalize manufacturing in America.
The meeting lasted about 30-40 minutes.
Lindell left the meeting thinking, Wow, this guy has such common sense. He's going to be the greatest president in U.S. history. Lindell was completely "blown away."
"I talked to so many of his employees. Every one of them was like talking to one of my employees. I never had that happen with any other person. The passion they had for him, the loyalty. Everyone of them, it seemed like he had done something personal to help them and they said, 'He cares so much about people.'"
"I was so excited, I went all in."
After the president was elected, Lindell was invited to the White House in the summer of 2017 for a manufacturing summit with 19 industry leaders, the vice-president, four US Representatives and other staff.
Everybody had a name tag for seating at the table. "Next to me there was no name tag, so I asked, 'Who is sitting there?'"
"The president, he wanted to sit by you."
Lindell's life flashed before his eyes at that moment. His friends, former addicts and dealers, saw him on TV sitting next to the president and were amazed. They exclaimed, "Jesus must be real!" There was no other way for them to comprehend the dramatic change in Lindell's circumstances.
It was like Joseph being pulled from a dungeon and becoming second to Pharaoh in Egypt.
"I've always been living inside a movie with 14 near-death experiences and all these things," Lindell marvels.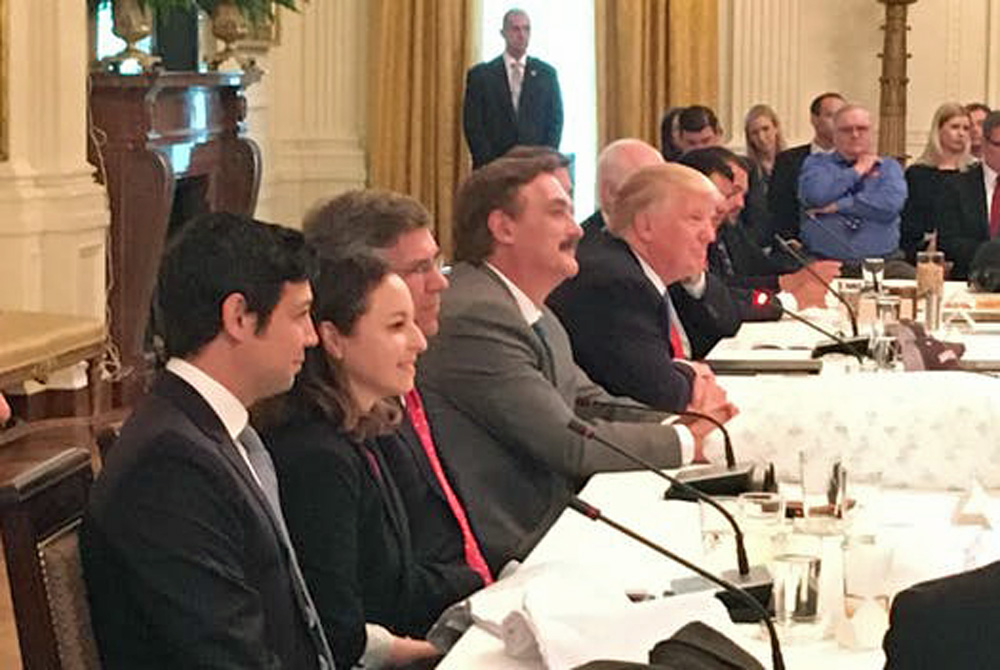 He established the Lindell Recovery Network to "bring hope, recovery, and mentorship" to those struggling with drug addictions. The web platform provides addicts the ability to view stories from recovered addicts and access vetted, Christian recovery organizations, as well as have access to mentors for help when they get out of recovery.
"I want to help people out of addiction because I've been there. They need to be helped inside. The addicts trust me because I've been there. It is a circle of help and hope."
If you want to know more about a personal relationship with God, go here