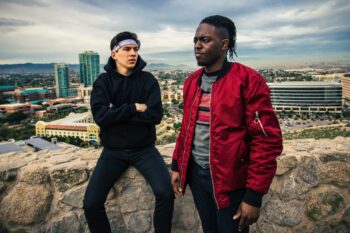 By Michael Ashcraft —
His love for drums started when he was two years old.
Charles Christian asked his parents for a drum set. Because they lived in an apartment complex, they thought the incessant banging beats would generate angry complaints from neighbors.
Confronted with his parents' "no," the tyke turned to prayer: "Jesus, Jesus!" were the only words his infantile mind could form to give voice to his frustration.
"Acknowledging my little prayer, they saw my faith in Jesus and bought my first drum set," Charles says. "Miraculously so, we did not get a single noise complaint while living at the apartment."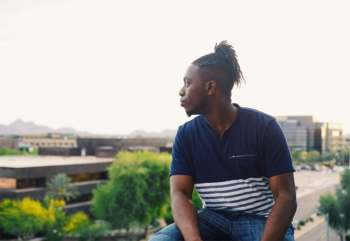 Not one complaint.
Today, Charles is known by "Chuck on the Drums" and plays and produces with the pros. The Scottsdale, Arizona, resident plays everything from alternative rock to funk/hip hop with both Christian and secular musicians, including rapper Murs. He uses his talents to shine the light into the lives of the stars who still don't know the Light.
"I am called to lead people to Christ through music," he says. "I view music to be my ministry. God will continue to use me as a light that displays to the lost in this broken world. He will create opportunities for me to share the Gospel with those who do not know Jesus."
Chuck plays and produces for ARCiTEC, a hip hop/ R&B duo in Arizona. He is part of two other bands and plays worship at the Highlands Church in Scottsdale.
He grew up in Chicago, the only child of Bible-believing parents whose faith "never wavers," he says.
"It was not until I went to my church's middle school winter camp that I really got saved," Chuck recalls. "In between the set during worship, the worship leader stated that we as believers should have our own personal relationship with Jesus that does not rely on our parents' faith.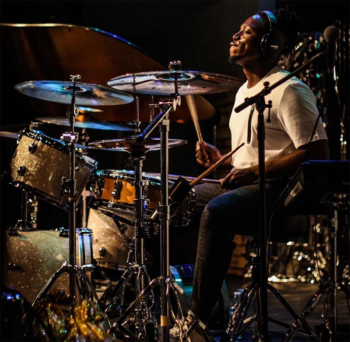 "That truly rocked me."
He pledged his life to his Savior from that moment on and was born again.
"Learning that God desperately pursues me to be His captivated me and gave me the assurance that my salvation is found in a genuine relationship in God's Son through his death and resurrection," he says.
Most of his family now lives in Southern California, but some family members moved to Arizona in 2002.
He gained some notoriety with the local fusion rock group "Dreams and Doorways," who opened for Alice Cooper and George Clinton. Once at a gig in Phoenix, the highly regarded drummer Steve Gadd, who was in the audience, came on stage to give him kudos for his playing.
His personal faith got a boost on a mission trip he took to Fortaleza, Brazil in 2016. The youth who were team members with Global Awakening encouraged each other to pray and believe for miracles of healing.
To help his faith grow, someone recommended he ask Jesus for a demonstration of his supernatural power: Push a penny against the wall and pray for it to stick with no glue, tape or any other adhesive. Some might view that as arbitrary or even unscriptural, but Chuck wasn't looking for a magic trick but for Jesus.
When he got back, he prayed and put a penny on the wall in his room. For two years now, the penny sticks.
"For me the significance of this exercise is God telling me that He is consistent and never changes," he says. "It's like seeing a miracle everyday when I pass by the penny leaving my room. Jesus said if we have faith as small as a mustard seed, we can even pray in Jesus name for a mountain to be cast in the sea.
"In Brazil, I learned more about the power of the Holy Spirit and how I was used to pray for people with physical and spiritual issues," he says.
To know more about a personal relationship with God, click here.