By Lortoume Hang'andu —
Bitwell grew up in Lusaka, the red-soiled capital of Zambia. Along with his friends, the fatherless teenager hawked items to fund his drinking habit. They also engaged in hooliganism at the local soccer stadium and fought rival fans.
His mother, a Christian, tried in vain to control her son.
Then a pastor moved in across the street and fasted for seven days for the neighborhood. The Spirit moved on Bitwell's heart. At 24, he was tired of endless alcohol, so he began attending church.
"I wasn't really converted," he says. "I just went to church."
Then Bitwell got struck with Cupid's arrows. He saw Mary walking to the store and struck up a conversation with her. Mary was a more serious Christian and refused his advances. He persisted, and Mary laid down an ultimatum: Either he go to church seriously or give up hopes for her.
Bitwell still drank, but he worked hard to hide it from Mary. The first time he went to Mary's church, he was hung-over. Three years later, they were married.
Seeking a better life, Bitwell and his wife applied for and were granted a tourist visa to visit a friend in Chandler, Arizona. Bitwell flew to the U.S. three months before his wife.
He was on a layover in New York on 9/11 when the Twin Tower terrorists struck and he was grounded at the airport. Eventually, Bitwell took a Greyhound bus to Chandler to join his friend, a zealous believer at the Door Church.
Bitwell accepted an invitation to attend church. He never heard preaching like that before. After hearing moving sermon after fiery sermon, he decided he needed to get serious about God. With his wife at his side, he gave his life to God and was born again.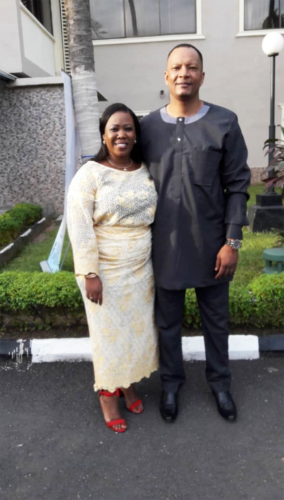 Pastor Joe Campbell became a father figure to Bitwell and Mary. He gave them a car and was constantly checking up on them. They matured in the Lord and participated in ministry for four years.
One day, Pastor Campbell called them into his office. Would they go back to Africa to pioneer a church? They belonged to a group of churches that focuses on church planting.
It was no light matter. They had overstayed their visa and were "illegal." If they left the country, under current rules they would not be granted a visa to America for at least 12 years.
"God called me to go," Bitwell says. "When I was in America, God provided for me. So I thought that if I went to Africa, God would still provide for me."
Jesus says to count the cost. For every Bitwell, there are hundreds of illegal immigrants who get saved, called, and decide not to return to their home countries. The American Dream often holds greater sway than the dream of ministry.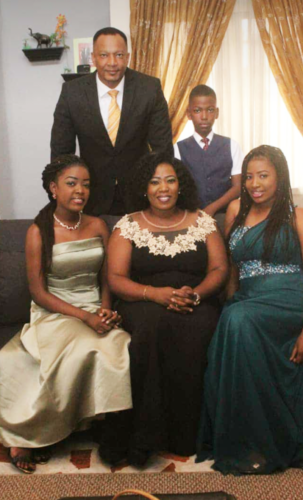 Instead, Bitwell took a radical stance in his obedience to Christ. He and his wife chose to go to Lagos, Nigeria, where they have been for 13 years. They are now applying for a visa to visit America and participate in a Bible conference at their "mother" church.
I can't wait. Now I have to let you in on something: I'm their daughter, born in America, an American citizen. My sister, Cecilia, and I have missed them. We have been housed with a host family in a church in Santa Monica and studying at the Lighthouse Christian Academy. I get to visit them every summer in Nigeria. But it will be nice to see them in America again.