By DJ Schuetze —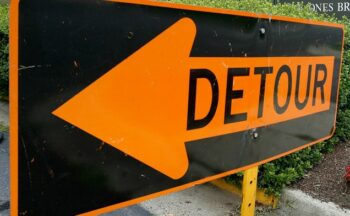 As much as I promote short-term missions, it would be disingenuous not to point out the genuine risk of taking a short-term missions trip. It's very common for people going on short-term trips to go in with expectations and goals that are suddenly thrown out.
Sometimes, something completely unexpected happens. They might be seeking to change other people's lives, but wind up having their lives upended and transformed in the process. Some people have a defining moment, a revelation that changes the direction of their lives forever. Going on a trip might put the life you know, and are comfortable with, at risk.
Recently, my wife and I helped host a dinner party for a group of local missionaries. We hosted about fifty people representing eleven different ministries: some people serving in orphan care, some in medical outreach, some in education. We had people from a ministry for deaf children, others helping special needs children, and others working in straight up evangelism. One thing every missionary in the group had in common was how they got started.
Every missionary I've ever met got their first taste of missions and international service while on a short-term missions trip. They experienced a defining moment.
Aside from getting their start in missions on a short-term trip, the people assembled at this recent dinner party had a few other things in common. Most of them had never even considered themselves missionary material before that first trip, some still don't see themselves as missionaries, but they have all found a purpose in their lives that is bigger than they'd ever considered. They would not be living in a foreign country, doing something they love, if they had decided to put off a short-term mission trip until, "the timing was right", "next year", "when the kids are older", or any one of dozens of other reasons people give for not going. They took a chance, and it made all the difference in their lives. With unexpected joy, they walked away from the "comfortable life" in the US to serve others for a season. They had found purpose.
Obviously, not everyone who goes on a short-term trip becomes a long-term missionary. Not everyone who walks into a church becomes a pastor, but a few do. Not everyone who plays football in high-school will go pro, but now and then, it becomes their calling.
Until we get a taste of something, until we experience something outside of our normal life, we cannot know what it's all about.
Is there any guarantee that you'll experience a life-changing revelation on a missions trip? Of course not. What you can expect on a missions trip is to have your world expanded, to have new eyes for the needs of people around the globe, a new understanding of the needs in your own life. Travel expands us in countless ways, even more so if we seek to get to know others at a deep level, to serve alongside others, and experience life in cultures that are entirely new to us.
"Travel is fatal to prejudice, bigotry, and narrow-mindedness, and many of our people need it sorely on these accounts. Broad, wholesome, charitable views of men and things cannot be acquired by vegetating in one little corner of the earth all one's lifetime." Mark Twain
I have a friend who was sure he hated fish and seafood in general. Being raised in the midwest by a mom who was a lousy cook didn't lend itself to great fish dining experiences. Once he moved to the west coast, he was exposed to fresh fish, prepared by talented chefs. Suddenly his eyes were opened to what great fish, shrimp, and seafood were all about. Until he tasted it first hand, he had no idea what the experience was; he had been living within his limited experiences and missing out on something great. Ultimately, fish became his go-to dining choice whenever possible. His dining world was expanded by traveling to a new location and trying something new.
Should you go on a mission or service trip because there are needs around the world? Yes. Should you go on a trip to make an impact on others, to serve others, and to represent the gospel well? Of course. But, if you take a trip, please be aware of the genuine danger that exists when you step out like this. Your world will be expanded, your understanding of others will grow, and you might have that defining moment that will change you forever.
The life you know and are comfortable with will be put at risk on a trip, but nothing of great value has ever been accomplished without risk. Don't reach the end of your limited time here on earth with the regret of putting off a mission-trip until it was too late. Go, serve, learn, give, let your life be rocked.
This story was originally published at DJ From the Orphanage.
DJ Schuetze is the president of Door of Faith Orphanage and of Strong Tower Ministries. Author of Reciprocal Missions – Short-term Missions That Serve Everyone.