By Randy Alcorn —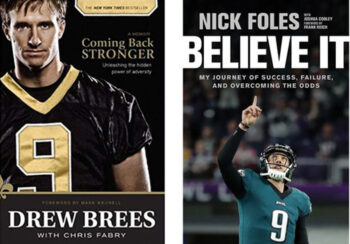 Before anything else, let me highly recommend pastors and churches consider using the resources of Football Sunday in their churches the day of the Super Bowl, which is the single largest secular event people gather together for each year.
Even prior to last year's event, the biggest yet, over 20,000 people had come to Christ through the clear gospel presentation and the testimonies of players. You can use the full video, or any parts of it you choose in church. It also makes a great half-time alternative where you hear players talk about their faith in Christ. It's not preachy, but it's powerful. Watch last year's 2018 Football Sunday event, hosted by commentator James Brown, to get a feel for what it's like.
There are easily more than 50 faithful believers among the players and coaches on the remaining eight playoff teams. If you're not a football fan you probably don't care, but this serves as a reminder that God has His people everywhere. He may not care that much about the game outcomes, but He certainly cares a great deal about His children, and as much for those on the losing side as the winning one.
I am most closely connected to the Philadelphia Eagles vs. New Orleans Saints game, because I know a number of players on both teams who are faithful believers. In fact I've exchanged messages with several on both teams this week.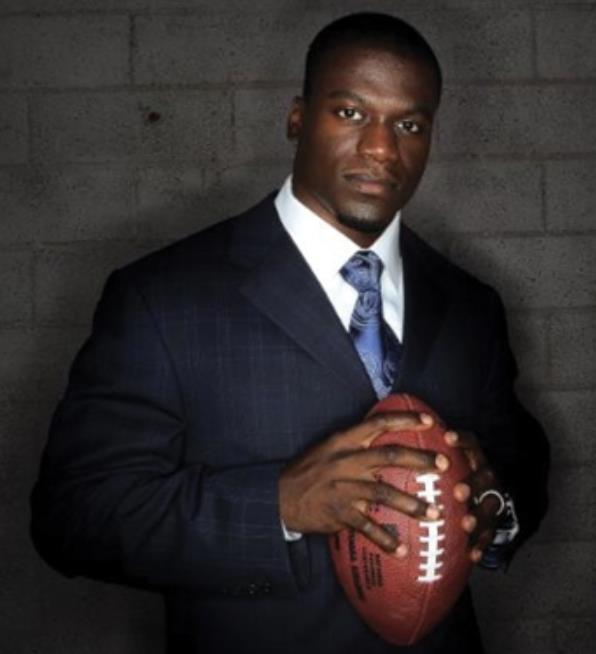 Because of his open testimony for Christ and his defense of racial justice and the unborn, I have from time to time written about Ben Watson, tight end for the New Orleans Saints. This season when New Orleans QB Drew Brees, also a Christ-follower and the author of Coming Back Stronger, had another milestone in an incredible career, he said this: "One of the greatest things about the 500th touchdown pass, it was caught by one of my favorite teammates of all time. I couldn't think of a better guy to catch this touchdown than Ben Watson. He is a terrific veteran, and I look up to him."
After scoring a touchdown in a game, Ben, in the end zone, creatively announced that he and his wife Kirsten are expecting twins, their sixth and seventh children (watch the video here).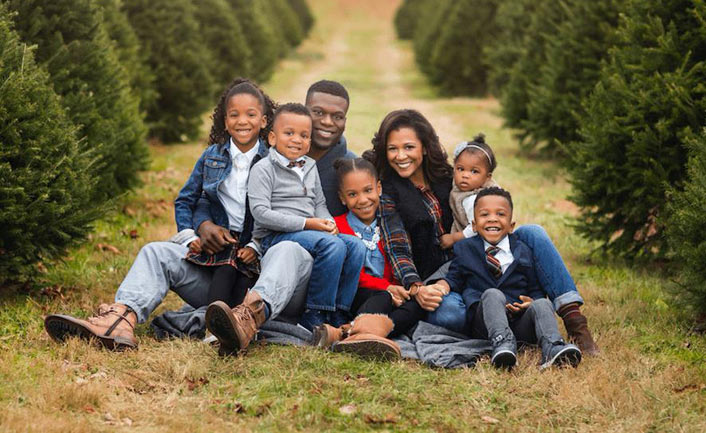 Check out this delightful feature of Ben and his wife and children, done by NFL Films after Ben announced recently he is retiring at the end of this season. (It also shows one of the most spectacular plays in NFL history, where tight end Ben Watson, then playing for the Patriots, runs down a fast Denver cornerback at the one yard line to prevent what should have  been a 101 interception touchdown).
I have highly recommended Ben's book Under Our Skin. Ben has also written The New Dad's Playbook, and is a powerful prolife advocate. Here he isspeaking at the 2017 March for Life in Washington DC.
I've also written before about Nick Foles. Nick is a good friend who I deeply appreciate. The most important thing about him is not that he holds five NFL records, but that he follows Jesus and loves his family. I shared about Nick's book Believe It: My Journey of Success, Failure, and Overcoming the Odds when it was released in June. I highly recommend you read it. It doesn't just tell another story of how great it is to win, though as MVP as last year's Super Bowl Nick could have focused on that only. He didn't. After winning the Super Bowl, at a press conference, Nick talked about failure and how important it is in forming our lives. In the book we see this fleshed out:
The Indianapolis Colts are also in the playoffs. Their head coach is Frank Reich, who some believe should be declared coach of the year. I met Frank shortly after he retired from professional football, and was attending seminary. I was doing a book signing on the East Coast, where people would tell me their names and I would sign the book to them. This guy standing next in line said, "Frank Reich." I looked up and said, "The Frank Reich who holds the all-time record for best comebacks in college football AND NFL history?"
He smiled and asked "You knew that?" We had a brief conversation. He went on to finish Reformed Theological Seminary, and eventually he became the RTS president. Then years later I heard he was an assistant coach in the NFL.
In November 2017 I saw Frank for the second time when he was the offensive coordinator of the Philadelphia Eagles. I was asked to speak to a team Bible study where Nick Foles introduced me. It was great to see Frank again. He told me he's read my Heaven book, and he smiled pleasantly as I talked about Heaven to players, including all three Philly quarterbacks—each of them solid believers. (Frank wrote the foreword to Nick's book.)
I loved this recent article about Frank's background as an athlete and one of the most unlikely backgrounds for any NFL head coach: evangelical seminary president!
You don't have to be in the playoffs to be God's faithful servant. And the eight remaining teams, being only one fourth of the teams in the league, probably only have a fourth of the total number of believers.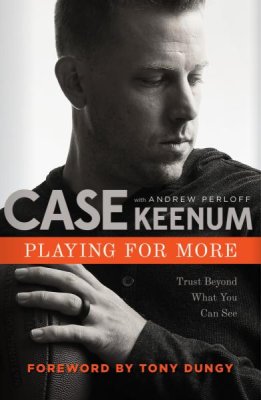 Case Keenum, quarterback of the Denver Broncos, is a great brother who I respect and appreciate. I also loved his book Playing for More: Trust Beyond What You Can See, which really touched me. I highly recommend it.
Finally, I'll mention Kirk Cousins, quarterback of the Minnesota Vikings—another faithful and Christ-centered brother. A few months ago the Julie and Kirk Cousins Foundation began. I can't think of a better way to wrap up this blog than to let Kirk and Julie Cousins (shown here with their son Cooper) share about their vision for the foundation, which is about investing in what matters and will outlast this life. More about their foundation and the worthy ministries they support is here.